Spotlight: The joke's on me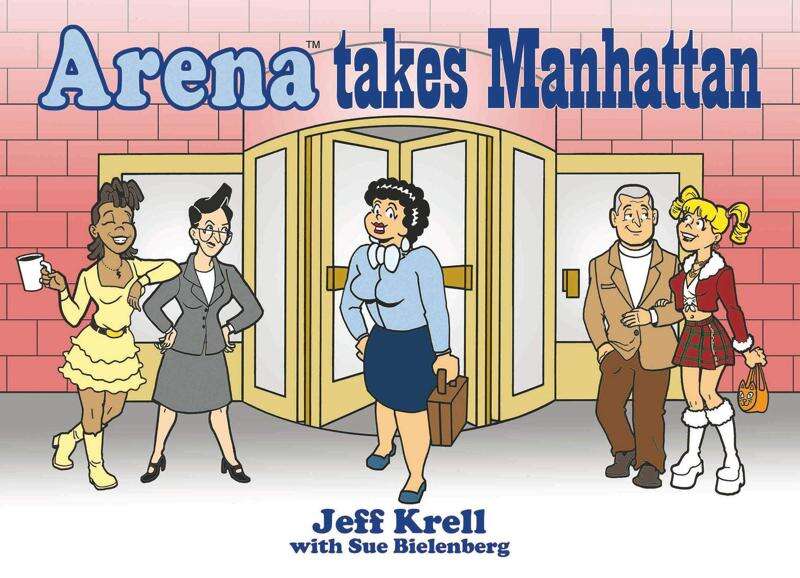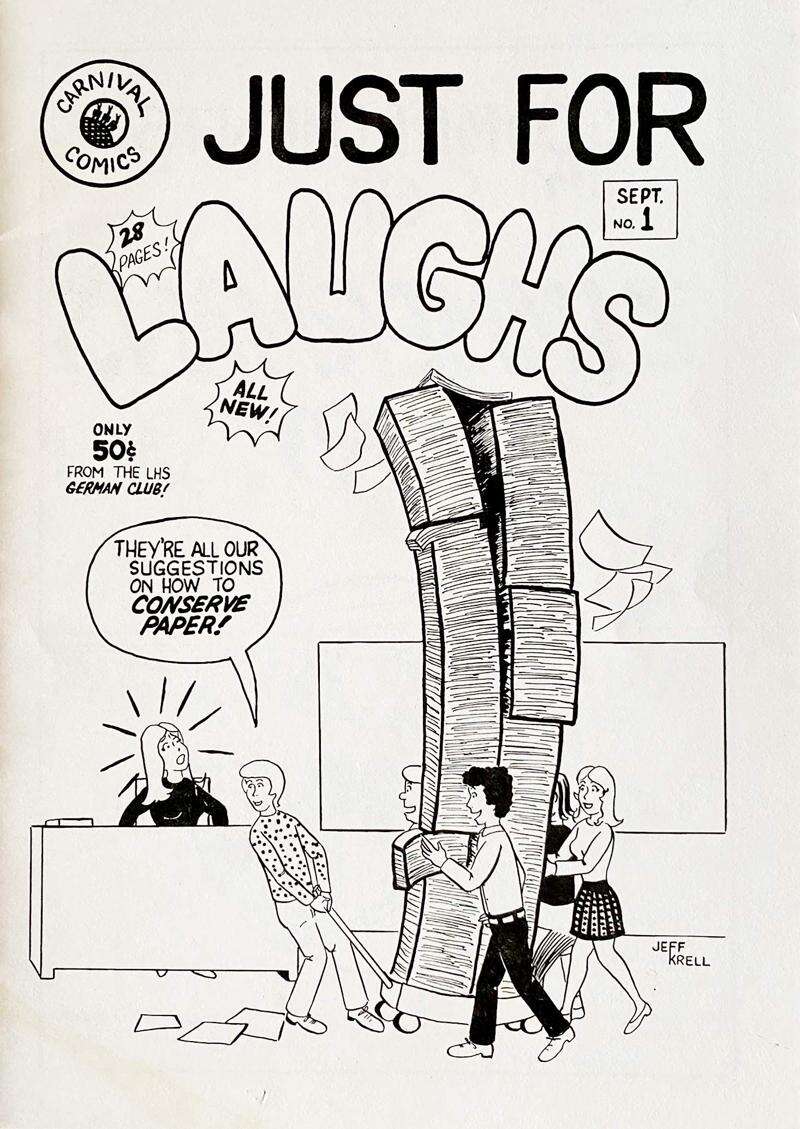 Published April 01. 2023 06:59AM
by rich Strack tneditor@tnonline.com
"Lily Rose. This is Jayson. Yes, mam, item 113- The hip swiveling Elvis clock. Will that be Visa, MasterCard or Confederate notes?"
This is a quote from "Jayson Gets a Job," a graphic novel written in 2012 by Jeff Krell, formerly of Lehighton and now living in Massachusetts.
Jayson is a gay telemarketer for a company called Lily Rose that sells cheap and tacky merchandise. This book was the second in a series of seven that had begun in 1983 published by the Philadelphia Gay News. Krell's Jayson series was syndicated nationally in 1989. In 1996. Krell founded Ignite! Entertainment, his own publishing company.
The Archie effect
This year, Krell has written a new book titled, "Arena Takes Manhattan," a spinoff from Krell's flagship "Jayson" series. Arena Stage, the main character, was inspired by his close friend, Andrea Jartman who is Jayson's best friend.
Krell grew up in Lehighton where at an early age he loved to read comic books, especially the classic Archie series in which the characters from the town of Riverdale are able to resolve all their issues in six pages. His favorite character is Sabrina the Witch.
"People ask what's the difference between a comic book and a graphic novel. It's a matter of the length of a story," said Krell. "A graphic novel is a single story, mostly intended for adults, that runs about 80 to 90 some pages with every page being a visual illustration just like you'd see in a comic book."
Rising star
At Lehighton High School, Krell became interested in art, music, and drawing. He then attended the University of Pennsylvania where he met Jartman and graduated summa cum laude with a double major in communications and in German. His second language sent him to Munich, Germany where he translated and published English versions of two works by famed gay German cartoonist, Ralf Konig, whose works became so successful that Krell acquired rights to two other Konig novels and struck a deal to translate additional works for Northwest Press.
His skill in drawing and in writing stories has been self-taught and has developmentally advanced to draw public attention. As his "Jayson" series became popular, he collaborated with singer/ songwriters, Ron Romanovsky and Paul Phillips to produce "Jayson," an off- Broadway musical that ran for 10 weeks in the summer of 1998.
Life is a joke
Krell had not set his sights on becoming an accomplished graphic novelist. "I realized I had to do something else to make money," he said.
As a young man in Lehighton, he worked in an explosives plant. "Every time my mother heard a loud noise, she was afraid I wasn't coming home," he said.
"Of course, I had made bigger plans for myself back then," he said, "but as they say, 'God laughs when you're making plans.'?"
Speaking of laughs, Krell loves to tell jokes to a fault. He's still learning that there's a time and a place for everything. "I see a lot in life to laugh at, to make jokes about," he said, "but sometimes a joke shouldn't be told in certain situations."
Yet, Krell's graphic novels make people laugh at his characters that are often satirized to make fun of the absurdities of life that gay men experience. His 2008, Krell's "Jayson Goes to Hollywood" received the Full Five Tonys, the highest rating by Comics Buyer's Guide.
His latest novel, "Anna Stage takes Manhattan" is set in the advertising world. Krell collaborated on the artwork for this book with animator, Sue Bielenberg.
"Sue took my basic templates for the series to a whole new level," he explained. "She added interesting business throughout, and brought a flair for fashion that I simply don't possess." He hopes they get the chance to continue the series, so they can create pin-ups and paper dolls which were popular in comic books of years ago.
Escaping reality
Krell currently works in the aerospace industry as a quality manager, but he is looking forward to retirement when he can spend full time creating new graphic novels. Admittedly, he loves to get lost inside his imaginary cartoon world where his characters have simpler problems that are solved with simpler solutions. This year he will be celebrating 40 years in comics with his first ever appearance at the Lehigh Valley Convention today. . Since the days when he read the Archie comic book series, he's believed that the cartoon world has been a wonderful escape from reality.
In the Archie comics, the setting is in a fictional town called Riverdale, once defined by creator, Bob Montana as a "state of mind rather than a physical location." Montana added, "It could be anywhere that kind people live and just have fun, like Archie and his friends."
When asked where he'd like to live after he retires, Jeff Krell had an immediate answer.
"Riverdale, of course!"
His comics and novels are available at select book stores, comic shops, and on Amazon.com