Spotlight: An Arts Hub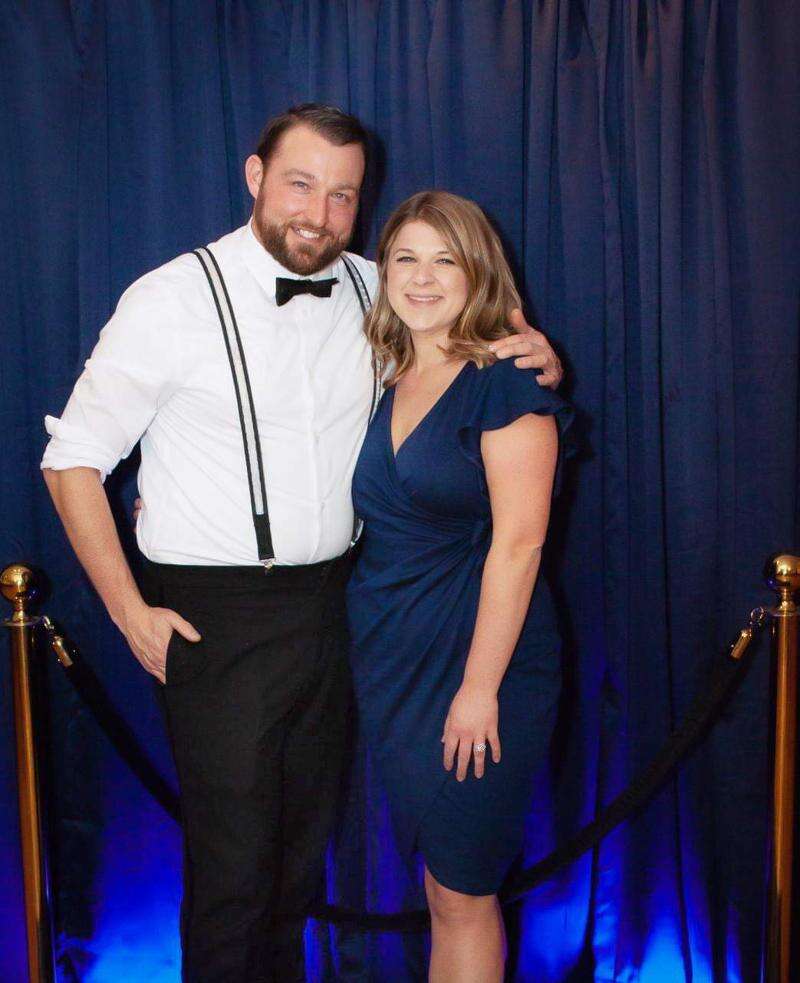 Published May 21. 2022 08:03AM
If you check the calendar for the Tamaqua Community Arts Center, it's difficult to find a day when something is NOT going on.
There are concerts and plays on weekends, regularly scheduled art classes on weekdays, and events for children and adults sprinkled throughout the month.
"Our intention is to provide the community and the area with top-notch entertainment," said center co-director Kyle Whitley.
And that's what the center has been doing for the past decade.
Located at 125 Pine St., and inside the former First Salem United Methodist Church, the center recently celebrated its 10th year.
Classes and entertainment happen on all three floors.
The basement features the ClayWorks Pottery Studio, where everyone from beginner to expert can take classes. On the street level, there's a large gallery where local artists exhibit their works on a revolving basis, and where artists teach classes and workshops to young and old alike.
The second level houses The Stitch performance hall where concerts and plays are held. It was once filled with pews and an altar, and most recently included church pews and theater seats.
It's been completely redone and features a stage and high-top pub table seating.
"This just adds to the fluidity of the space," Whitley said. "My inspiration is the jazz clubs, the old jazz clubs. Everybody just likes having their own space, and this permits that."
Center co-director Emily Hadesty said The Stitch's schedule includes something for everyone.
"We have a very broad selection," she explained.
Over the next few months, the center will host performers that pay tribute to Billy Joel, Stevie Nicks, Lynyrd Skynyrd, Genesis, Ozzy Osbourne and others. Comedy acts, plays, a cabaret, and a burlesque show are also planned.
"We try to fit every outlet we can. We try to be very diverse," Hadesty noted.
The Stitch saw some of its highest attendance numbers - and new attendees - with a recent performance by a Beatles tribute band. Almost as good, Whitley said, were two sponsorships received to help pay the band's performance fees.
"The sponsorship program is something that we are doing this year to gain more entertainment. A lot of people don't understand that things cost," he explained.
Different sponsorship levels and packages are available, and donors' names will appear on marketing, social media and other advertisements.
"If there is a band you really love, and you reach out (to the arts center) and said, 'I really love this band,' and you pledged $1,000, it would really help to offset our costs," Hadesty said.
The center, Whitley noted, relies on event programming and private donations to operate.
In the near future, a parking lot will be paved.
But what directors really want to see is a donation to fund a much-needed elevator.
"That would come with naming rights for the entire building," Whitley said. "If we get that, that would be a dream come true."
The gallery is also available for naming rights.
At the ClayWorks pottery studio, individuals can take an introduction to wheel spinning class, then branch out to more advanced courses.
"You can get one-on-one instruction," Hadesty said.
Open studio memberships are available by the month.
"You can come in and make what you want," Whitley said.
The center also offers classes in yoga, piano, silk screening, painting, kids arts and crafts, stained glass and more.
"We're always looking to add more," Whitley said.
For more information on entertainment, classes, volunteer opportunities and sponsorships, visit tamaquaarts.org.