Spotlight: Anthracite art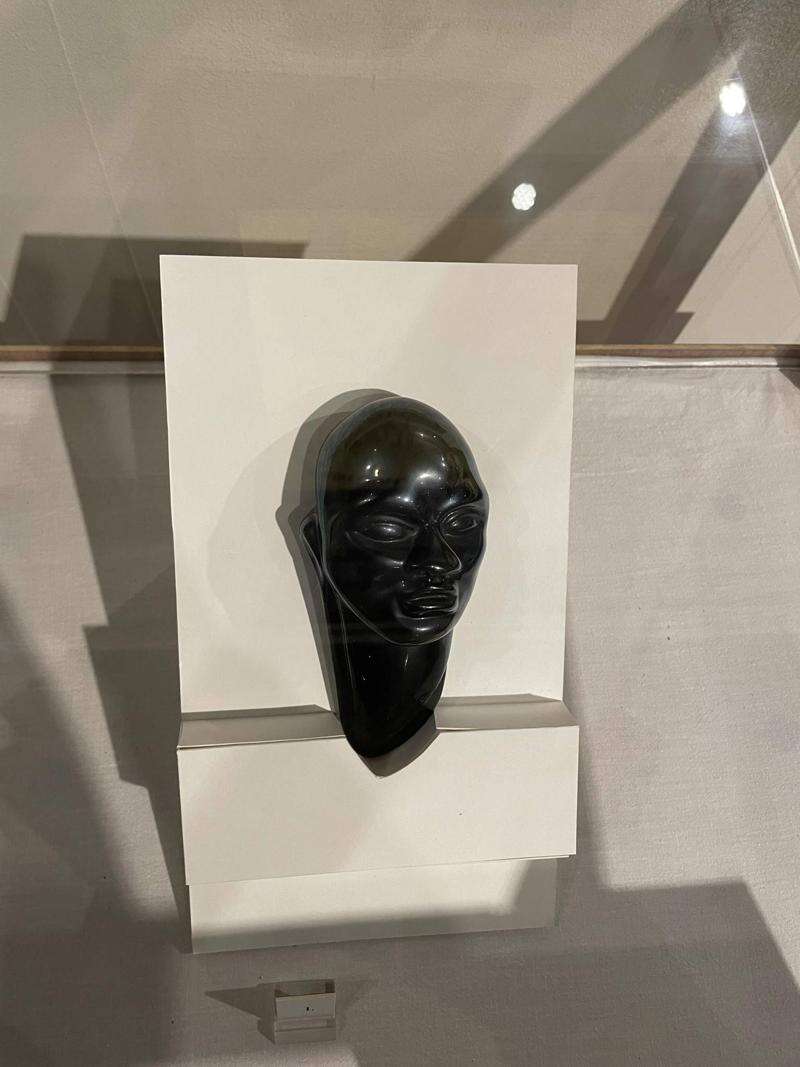 Published February 26. 2022 06:54AM
Throughout the history of Pennsylvania, countless men supported their families by working with anthracite coal.
Most of them toiled to bring it up from beneath the ground.
Charles Edgar Patience was one of the few who looked at the mineral as a medium to create art and make a living. That he was a black man makes him almost singular.
"We couldn't get into the unions - we couldn't become plumbers or electricians or own our little stores, but my father stayed because of the coal," his daughter, Dr. Juanita Patience Moss, said in a 2016 interview with the Smithsonian Institution's National Museum of African American History and Culture.
C. Edgar Patience, who lived from 1906-1972, spent his life in West Pittston and Wilkes-Barre. Like so many who worked in the mines, he died from lung disease caused by the anthracite dust in which he worked constantly.
During his time as a sculptor, which began around 1950, he crafted works which were given as gifts to U.S. presidents and foreign heads of state. He also displayed his sculptures in museums and New York galleries.
Patience learned how to sculpt anthracite from his father. The elder Patience started working on anthracite souvenirs, which were somewhat common at the time. He would sell them to gift shops near their West Pittston home.
Growing up, Edgar and his brothers learned to craft hearts, crosses and jewelry out of polished anthracite. Juanita told the Smithsonian that she recalled her father working in a dusty, loud shop, crafting things like candlesticks, desk sets and ashtrays. By the time she was a child, she said the business wasn't as lucrative for the family.
In the late 1940s, Patience decided that he could continue to sculpt souvenirs or elevate his craft. In 1948, he moved to West Pittston after remarrying. His new wife encouraged him to follow a lifelong dream of becoming a fine artist.
His first sculpture, which went unfinished for many years, was a bust of George Washington. It is displayed in the Pennsylvania Anthracite Heritage Museum in Lackawanna County. He would also craft busts of Abraham Lincoln and John F. Kennedy.
Crafting sculptures out of anthracite isn't easy. Though it is the hardest form of coal, it still fractures. Humidity is its enemy, causing pieces to break off. Juanita Patience said her father would sometimes have to create the same piece multiple times.
"Sometimes would have to do it 3-4 times before he could do it right, but he loved to do it, he loved his work," she told the Smithsonian.
A big break came in 1954 when King's College commissioned him to sculpt a 2-ton altar for their chapel. It continues to sit inside the building today. Around 1960, he made another large piece which was headed for the Smithsonian, but the collection which it was intended for never came to be.
Patience was involved in his community. He was a member of local societies and presided over the board of a local theater. But he also dealt with prejudice.
"He could not get into law school because he was black. That motivated him to continue his father's work," she told the Smithsonian.
Patience's favorite place to pick coal was from the Mammoth vein, which runs through Carbon and Luzerne counties.
Like many famous artists, Patience died amid his prime years. In the decade before he died, he was commissioned to make sculptures for Mack Trucks, and the Barbados government.
Juanita Patience said her dad didn't believe he would be susceptible to the same illness as the miners who went beneath the ground.
Patience did not pass on his craft to any of his descendants. After he died, many of his works were donated to the Pennsylvania Anthracite Heritage Museum. Today, the museum displays busts like George Washington and Abraham Lincoln, as well as Patience's Coaltown, Pa., which is the sculpture equivalent of an impressionist painting, combining images of a patch town with the abstraction of coal. It continues to honor the legacy of one of the area's best known artists.
"My father loved this work, he loved being around people," his daughter said.