Emergency responders recognized for flawless field delivery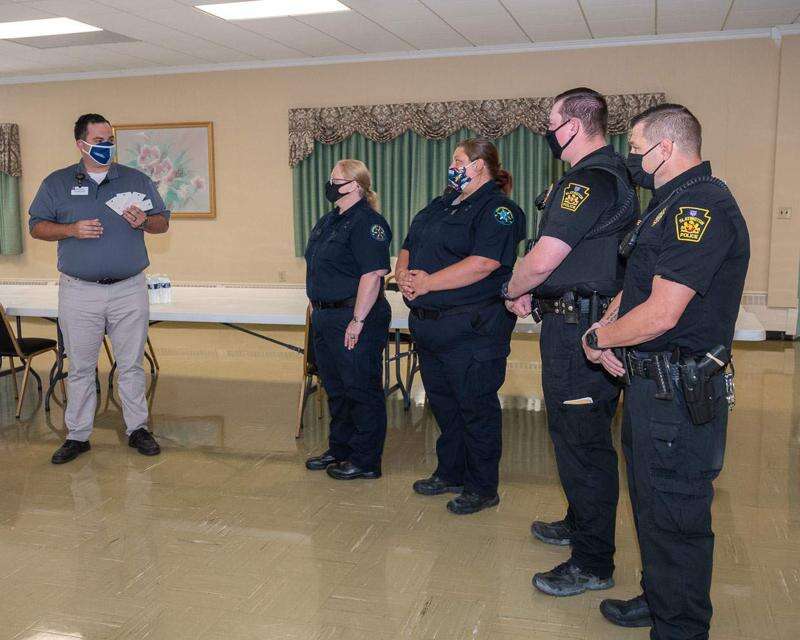 Published September 24. 2020 02:45PM
Several Northern Valley EMS Inc. emergency responders who helped deliver a baby earlier this month have received their just due.
Lehigh Valley Hospital recognized the individuals for their efforts during a ceremony Wednesday morning at NOVA headquarters in Coplay.
On Sept. 12, Anne Boddie, paramedic, and Kayla Keller, emergency medical technician, were dispatched to an emergency call for pregnancy with contractions in Slatington.
Upon arrival, the patient was in active labor and her contractions were two minutes apart.
Boddie, with the assistance of Keller, delivered the baby.
Slatington Police Department officers William Borst and Christopher D'Andre were also on scene and provided assistance.
The emergency responders were deserving of the recognition, according to Kristie Wilk, Executive Director, Northern Valley EMS Inc.
"The delivery of a baby is an exceptional call for EMS, and an uplifting experience," Wilk said. "We are proud to recognize Anne and Kayla for the exceptional care they provided in the delivery of a baby boy. Rare as they are, this type of call boosts morale throughout the organization."