Car hydroplanes on Turnpike, goes down embankment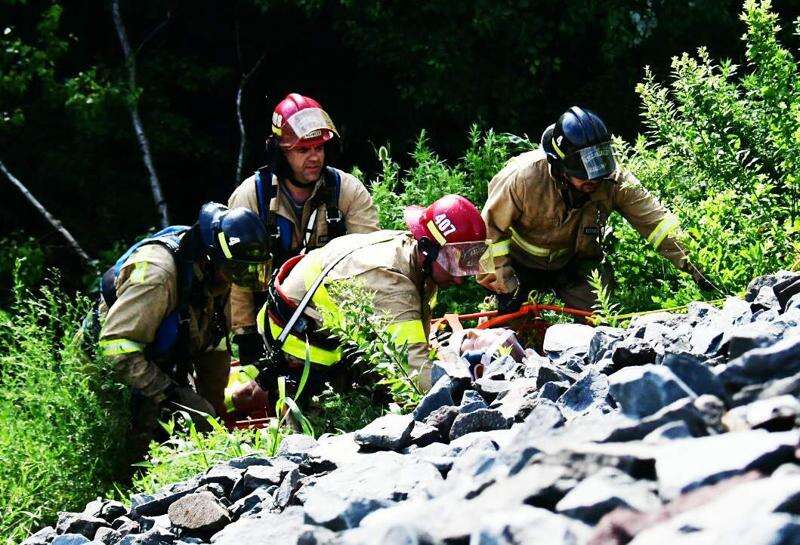 Published July 12. 2020 09:02PM
Franklin Township firefighters had to use ropes and a Stokes basket to bring a crash victim back up to the roadway. The crash occurred about 5 p.m. Sunday in the southbound lanes of the turnpike.
The victim was traveling south at the 81.7 mile marker when his vehicle hydroplaned entering the right berm, plummeting well over a hundred feet to the bottom of a steep embankment.
The victim was treated at the scene by Lehighton paramedics before being transported to a Lehigh Valley area trauma center.
State police at Pocono are investigating the incident.