Real estate is back in business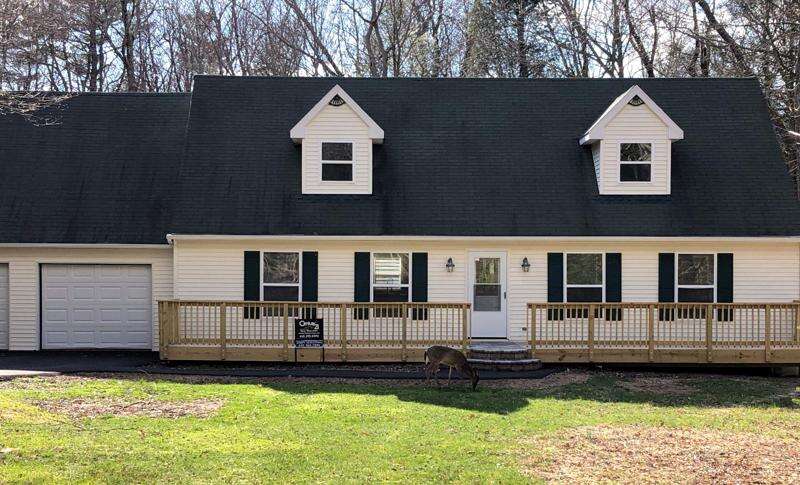 Published May 30. 2020 06:51AM
The real estate market is picking up again after being shut down for months. The industry kept things humming by using the internet with virtual tours and e-signings to keep buyers interested and sellers listed.
"People are absolutely creatures of habit, and they have utilized the internet," said John Solotwa, a real estate agent with Century 21 and a member of the Greater Lehigh Valley Realtors Association and the Pocono Board of Realtors. "I can tell by the number of hits on our website. People are standing on the sidelines waiting to get in."
They don't have to wait any longer.
On May 19, Gov. Tom Wolf issued an executive order allowing real estate companies to open statewide in both red and yellow counties, while following certain guidelines. Prior to the order, only agencies in yellow counties were permitted to conduct limited in-person activities.
"This industry impacts numerous types of businesses and Pennsylvania homebuyers, who are in the process of, or considering, purchasing a home," Wolf said in a news release. "It's critical that these businesses, regardless of whether they are in red phase or yellow phase counties, strictly adhere to all appropriate guidelines and guidance."
Although back in business, there are guidelines.
A state-issued guide for businesses in the real estate industry details the requirements for conducting business during this pandemic. A summary of those requirements include:
• All of the people present at a business location, work site, or property offered for sale must wear masks or face coverings.
• Social distancing is always required.
• Verbal health screenings should be used prior to all in-person activities.
• The real estate agent and buyer should use separate transportation to property showings and all other in-person activities.
• Only three people are permitted inside a house or building at any time during an in-person activity, such as a showing. For example, this would consist of the real estate agent and two people. No group showings.
• Avoid touching anything in the property.
• Minimize time spent in the property by having discussions outside or through remote means.
• Stagger the timing for property showings.
• Real estate businesses are encouraged to provide sellers with relevant safety information and protocols for cleaning and sanitizing properties.
• For settlements and closings, use remote notary, powers of attorney, or exchange contract documents electronically or by mail wherever possible. If it is not possible to do the settlement or closing remotely, then in-person attendance has to be limited to those whose signatures are required and their legal counsel or real estate professional only.
Jim Christman, a broker with Keller Williams Real Estate in Palmerton, said doing the paperwork for the sale and the settlement remotely isn't that unusual. It is something they have had to do for years in situations where the buyer or seller are not local.
"It's actually not that difficult," he said. Due to the shutdown, the industry has been "refining the process to make it totally touch free."
Even turning over the keys can be done remotely. The seller just leaves them in the lockbox, he said. After the buyer moves in, the real estate agent simply stops by and picks up the lockbox.
Although April was a tough month for real estate, those in the business are hopeful.
"There's a lot of pent-up demand in the consumers," said Justin Porembo, the corporate executive officer of GLVR.
April's sales numbers were dismal with closed sales down to just 43 properties in Carbon County, pending sales down to 21 and only 12 new listings, but the median sales price held relatively steady at $135,900.
Real estate agent John Solotwa believes in the market.
"It has been strong for the last eight years, and people who have saved to buy a house and have been careful with their spending will jump in."
He has seen an uptick in interest from people in New Jersey and New York in houses in both the Lehigh Valley and the Poconos.
"They're all knocking on the door," he said.