Spotlight: Former band members made significant contributions to music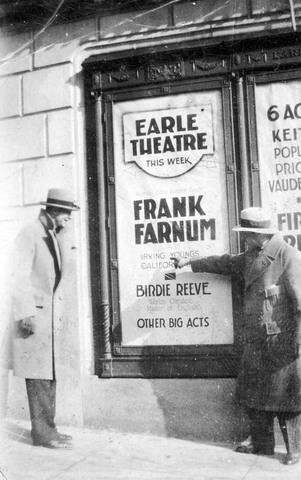 Published October 13. 2018 07:11AM
The fact that Lehighton has one community band over 100 years old is unique.
But Lehighton doesn't just have one band, they have two.
The Lehighton Band (formerly the Lehighton Men's Band) started in 1864 and the Lehighton Boys and Girls Band in 1911.
The Lehighton Boys and Girls Band has produced a long succession of musicians who have contributed to the art of music.
Besides first-generation player Ervin "Irving" Young, two other first-generation players were Donald "Toots" Bryan (trumpet) and Norman Ronemus (clarinet) of Lehighton.
Bryan and Ronemus played in Fred Waring's Pennsylvanians band in the 1930s. They were top-selling artists for Victor Records. Among their best hits was a fox trot, "Dancing in the Dark," and "Smoke Gets in Your Eyes."
It was with the Waring band that guitarist Les Paul first became well-known. He went on to perfect the solid-body electric guitar which revolutionized music altogether, leading the way to rock 'n' roll.
Ronemus played with Waring and Paul for nearly 30 years into the late 1950s.
Melvin Hill helped bridge the gap from the band's past toward its present.
Hill directed the band from 1962 to 1980.
After the war, Mel (saxophone) and his brothers Carmen (piano) and Maynard (vocals) formed a big band known as the "16 Masters of Music." They played regularly and were regulars at the Flagstaff Moonlight Ballroom in the summer of 1948.
Maynard Hill incidentally was a pioneer in developing self-guided model aircraft. He made important discoveries that led to military use of drones and other scientific discoveries about the upper atmosphere.
He and a team of volunteers completed the first trans-Atlantic flight by a model craft, a tribute to his boyhood hero Charles Lindbergh.
Lehighton brothers Denny and Darrell Seiwell (great-nephews of Ervin Young) were members in the late 1950s into the 1960s. Denny eventually became the first person Paul McCartney played with after his split from the Beatles.
A founding member of "Wings," Denny is featured on their signature piece, "Live and Let Die." He continues in the profession from his Los Angeles home and tours the northeast from time to time. Denny paid homage to his roots when he visited members of the band hall in 2010.
Darrell was a longtime music and band director at Jim Thorpe High School and plays in a few popular local bands.
Don Mantz was a student of Mel Hill. As an adult, he was a founding member of Hill's Big Band Ambassadors. He was also a member of the Lehighton Band and Perseverance Jazz band. Don's son David was a talented trumpet player during my time in the band.
The Big Band Ambassadors started out in 1978 as the Carbon-Lehigh Big Band. Two of the men were from Lehigh County (Eric Schlosser and Don Trainer were from Slatington) along with Lehighton's Mel Hill and Mantz.
Although Mel died in 1998, the band continued to perform until as recently as 2011.
Bob "George" Ronemus (a great-nephew of Norman Ronemus) was in the Senior Band in the mid-1970s. He remembers a performance they did at Lehighton's Legion Post #314.
"I was a drummer in the dance band. We were too young to appreciate the music we were playing."
But that didn't matter. To the crowd of mostly WWII-era veterans, the music that night held magic. It was transformative.
Ronemus recalled getting several standing ovations.
"They were so thrilled … I still remember that night like it was yesterday. Mel was a great leader and a great man."
Moments like these illustrate how the hall has enriched many lives.
People like Blakslee, the directors, the auxiliary, and board members all pitched in to make the band a success.
One hundred years ago, it was Ulysses S. Hontz who gave 10 days a summer to cook for the band at their lake camp. Forty years ago, it was Charlie Uhler, the house plumber and Bruce Begel who solved electrical woes.
The band's first director, A. Henry Reiss, embodied this spirit until the day he died in 1959.
Four years before his death at the age of 79, Reiss wrote his local Tampa paper, offering anyone of any age with a musical desire to write him.
His offer, to teach musical theory through the mail free of charge, testifies to the timeless gift of music of so many people who have been associated with him over the years.
Both groups are worthy of our recognition. However, what matters most is that their mission of enriching the lives of the people of their community remains relevant and strong.