Parker elected Philly's first woman mayor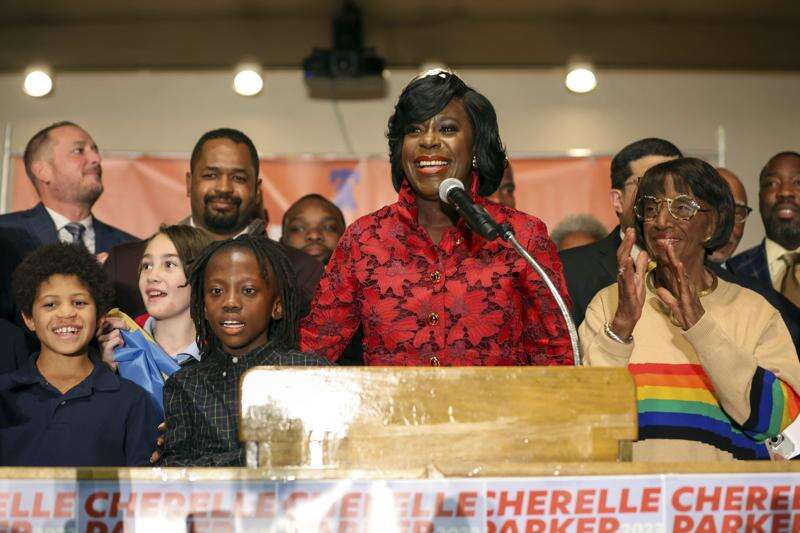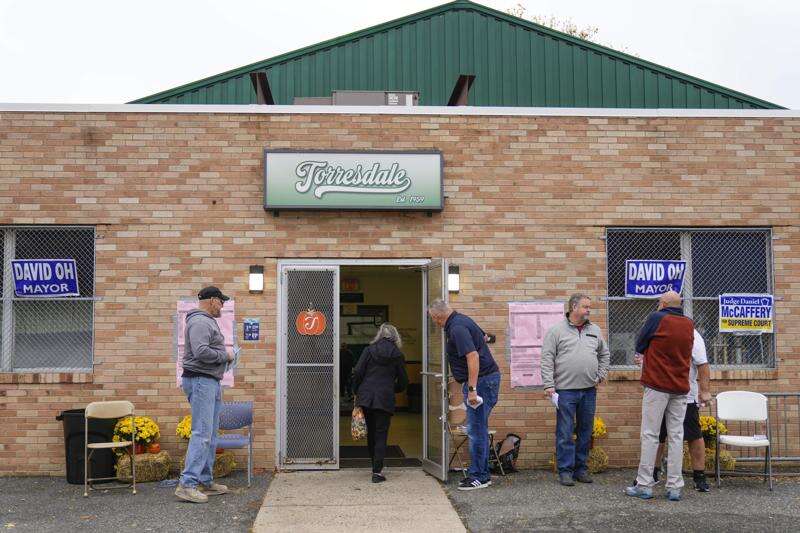 Published November 08. 2023 12:31PM
by BROOKE SCHULTZ Associated Press/Report for America
Voters elected two women for the first time to lead Philadelphia and Pennsylvania's second-largest county, installing Democrat Cherelle Parker as the 100th mayor of the state's largest city and Democrat Sara Innamorato as executive of the county that includes Pittsburgh.
Parker, 51, who has held office at the state and local level after first becoming involved in politics as a teenager, emerged from a crowded field in the May party primary as the only leading Black candidate and was heavily favored over Republican David Oh in the Democratic stronghold city. She will replace Democrat Jim Kenney, who was ineligible for reelection due to term limits.
Across the state in Allegheny County, Innamorato, 37, defeated Republican Joe Rockey, a political newcomer. The former state legislator who campaigned on progressive models to modernize county government will replace Democrat Rich Fitzgerald, who has served in the role since 2012 and was ineligible for reelection due to term limits.
The races will set the electoral stage for 2024, when Pennsylvania will be a presidential battleground state, with candidates taking lessons about how Democrats see crime and the strength of progressives in local races.
Also in Allegheny County, longtime incumbent Steve Zappala won reelection as district attorney over progressive Democrat Matt Dugan, with Zappala running as a Republican this time after he lost a primary challenge to Dugan.
To the tune of "Ladies First," an emotional Parker appeared and addressed supporters at her election night watch party, repeating campaign promises to address struggles with crime, education, jobs and poverty. She vowed to work with Philadelphia's state legislative delegation and City Council to move the city forward.
"Who is Cherelle Parker going to be? A get-it-done Philadelphian. A get-it-done mayor who won't ever forget her deep roots," she said. "I'm Philly-born, I'm Philly-bred and I'll be Philadelphian 'til I'm dead."
Having served for 10 years as a state representative for northwest Philadelphia before her election to the City Council in 2015, she touted herself on the campaign trail as a leader whose government experience would allow her to address gaping problems in the city.
Parker's moderate message resonated with voters who are increasingly worried about public safety as well as quality-of-life issues, from faulty streetlights to potholes to trash collection. She also promised a well-trained police force that is engaged with the community along with mental health and behavioral support.
Supporters at the watch party hugged in celebration. Among them was Carolyn Mosley, 57, who said her main concerns going into the election were crime and taxes.
After meeting Parker at a church event earlier this year, she was "100% sold," she said: "I believe that she can effectively change Philadelphia."
"Her story reminds me of my story," said Mosley, who is also a Black woman. "And I can see girls can emulate her."
Innamorato's victory is a win for a progressive movement that has sought to win local elections in cities such as Chicago and Los Angeles after setbacks on the national level. Our Revolution, born during Vermont Sen. Bernie Sanders' 2016 presidential race and now one of the largest progressive organizations in the country, endorsed her in the primary.
Monroe County man charged with corruption of minors