LVHN Health Tips: Keeping kids safe on the road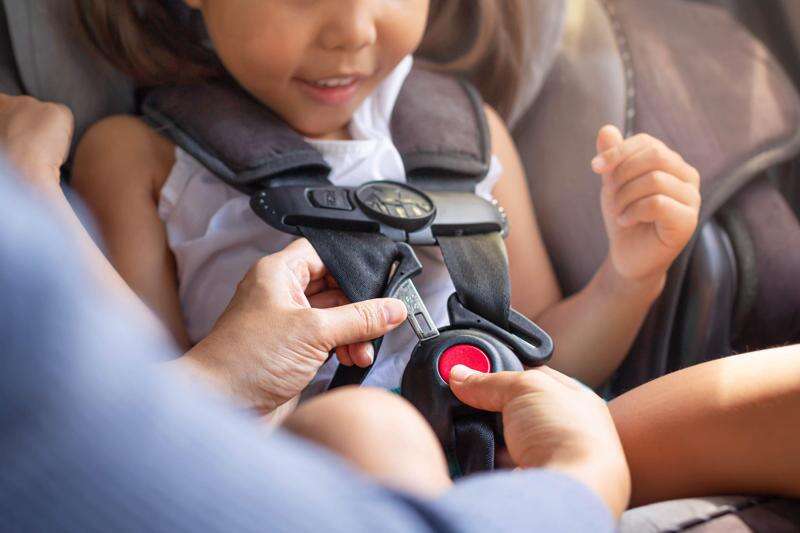 Published March 17. 2023 02:45PM
Road trips can provide opportunities for bonding and fun. However, they also can be dangerous.
According to the National Highway Traffic Safety Administration, motor vehicle crashes are a leading cause of death among children age 12 and younger.
In 2020, an average of three children were killed and 380 were injured in traffic crashes every day.
Children are more at risk for injury in car crashes than adults because their bodies are much smaller and more fragile.
In addition to driving safely, parents and guardians should make sure children are properly secured in age-appropriate car or booster seats before every trip they take.
Unsure how to select the appropriate car or booster seat? You can visit the PA Traffic Injury Prevention Project's website at pakidstravelsafe.org. You can also find a certified child passenger safety technician to teach you how to install one or check your installation.
When selecting a car or booster seat, the most important thing is choosing one that is appropriate for your child's age, weight, height and developmental levels.
Before installing the seat, you should read through both the seat's installation manual and your vehicle owner's manual to make sure you are comfortable with each step.
Once your child's car or booster seat has been installed, practice putting them into it ahead of your first ride to lessen stress and ensure you are doing so correctly.
State laws
Pennsylvania law states:
• All children from birth to age 4 must be secured in an approved car seat anywhere in the vehicle.
• All children under age 2 must be secured in a rear-facing car seat until the child outgrows the maximum height and weight limits designated by the car seat manufacturer.
• All children age 4 and older, but less than age 8, must be secured in a seat belt system and an appropriate child booster seat anywhere in the vehicle.
• All children age 8 and older, but less than age 18, must be secured in a seat belt system anywhere in the vehicle.
Additional car safety tips
Taking these small steps and being aware of your surroundings can make a big difference in the safety of your tiniest travelers.
• Before installing a car or booster seat, check it has not been recalled and check the manufacturer's expiration date.
• Avoid using cushions or padding that do not come with the seat itself.
• Never place a rear-facing car seat in the front seat of an airbag-equipped vehicle with an active passenger side airbag.
• During colder months, avoid dressing children in bulky clothing. Instead, dress them in a normal number of layers and once secured, cover them with blankets.
• Encourage children under age 13 to ride in the back seat of cars instead of the front passenger seat.
For a free car seat check, visit LVHN.org/raisingafamily, or contact any of the following:
Lehighton EMS: 610-377-5155
Lehighton Borough Police Department: 610-377-4003
Pennsylvania State Troop N. Lehighton: 610-377-4270