Nichols' case shows officers still fail to intervene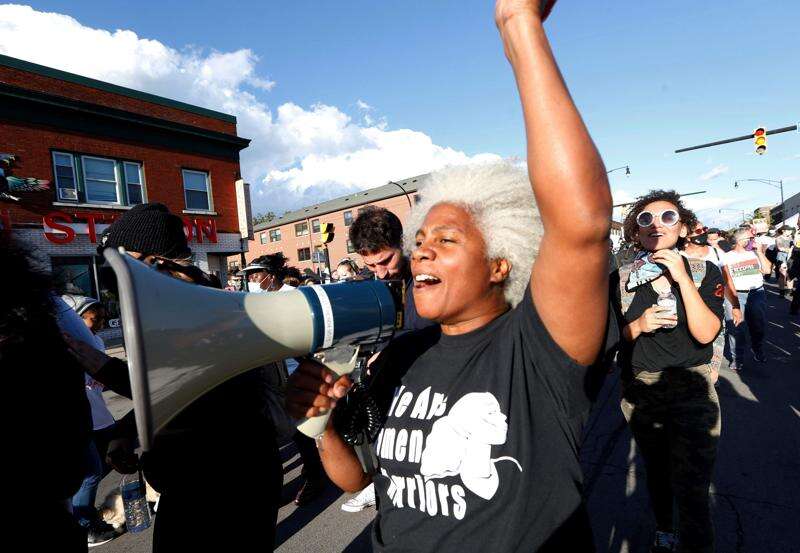 Published January 31. 2023 11:29AM
by JIM SALTER Associated Press
As five Memphis police officers attacked Tyre Nichols with their feet, fists and a baton, others milled around at the scene, even as the 29-year-old cried out in pain and then slumped limply against the side of a car.
Just like the attack on George Floyd in Minneapolis nearly three years ago, a simple intervention could have saved a life. Instead, Nichols is dead and the five officers are charged with second-degree murder and other crimes.
More disciplinary action may be coming now that the harrowing video of Nichols treatment has been released. Memphis police relieved two other officers of duty Monday and say the department is still investigating what happened. The Memphis Fire Department also fired three emergency response workers who arrived on the scene for failing to assess Nichols' condition.
The Memphis and Minneapolis police departments are among many U.S. law enforcement agencies with "duty to intervene" policies. The Memphis protocol is clear: "Any member who directly observes another member engaged in dangerous or criminal conduct or abuse of a subject shall take reasonable action to intervene."
It's not just a policy, it's the law. The three Minneapolis officers who failed to step in and stop former Officer Derek Chauvin from kneeling on Floyd's neck as the Black man said he couldn't breathe were all convicted of federal civil rights violations.
Experts agree peer pressure, and in some cases fear of retribution, is on the minds of officers who fail to stop colleagues from bad actions.
"They're afraid of being ostracized," said George Kirkham, a criminology professor emeritus at Florida State University and former police officer. "You've got to depend on those guys. It's the thin blue line. When you get out there and get in a jam, you've got nobody else to help you but other cops."
Nichols was pulled over in a traffic stop the night of Jan. 7. Body camera video shows he was beaten as officers screamed profanities, even as Nichols seemed confused about what he did wrong. Amid the chaos, he ran and was eventually caught at another intersection, a short distance from his mother's house.
Security camera images from that scene show two officers holding Nichols to the ground as a third appears to kick him in the head. Later, another officer strikes Nichols repeatedly with a baton as another officer holds him.
Officers pull Nichols to his feet, though he's barely able to stand. An officer punches him in the face, and Nichols stumbles, still held up by two officers. After more punches, he collapses. But the attack continues.
When it ends, Nichols is slumped against a car. It would be more than 20 minutes before medical attention was rendered, though three members of the fire department arrived on the scene with medical equipment within 10 minutes. Those workers, two medics and a lieutenant who was with them, were the personnel fired late Monday.