Lansford teen recovering after being struck by SUV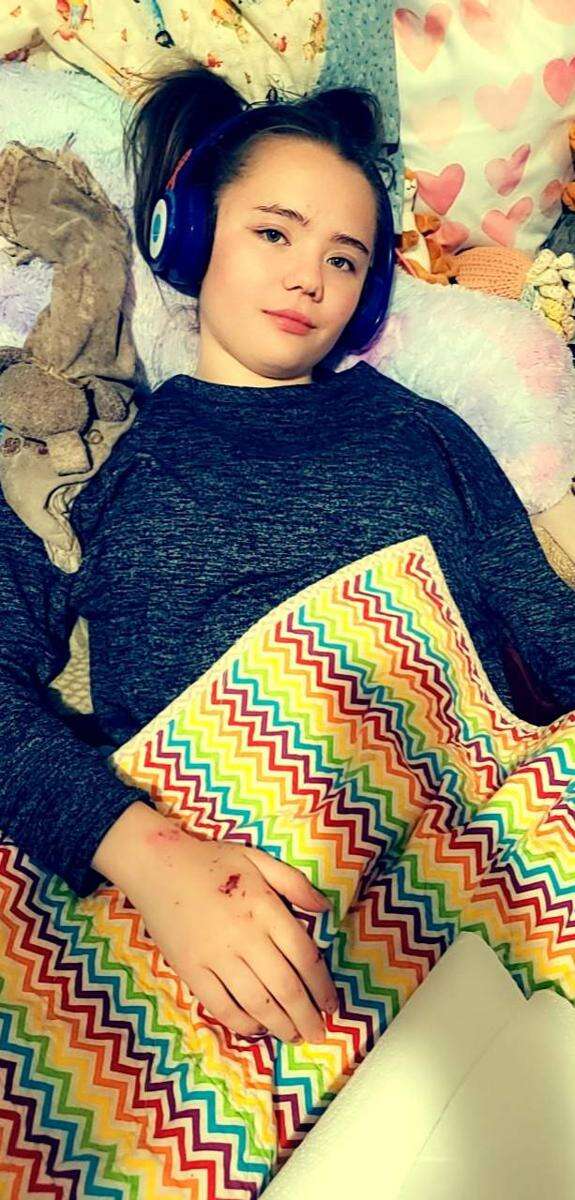 Published September 28. 2022 05:33PM
by Chris Reber creber@tnonline.com
A Lansford teenager is home from the hospital after being struck by an SUV earlier this month, but still faces a long road to recovery.
The crash left 14-year-old Ash Alexander Pursell with internal bleeding from an injured spleen as well as multiple dislocations and fractures, according to her mother, Cori Pursell.
"It was touch and go for a while but she's doing much better," Cori Pursell said.
On Thursday, Sept. 15, Ash was returning home from the playground outside the Lansford Pool, when an SUV traveling on Route 209 hit her. Pursell was crossing Route 209 near the park, in front of the Jim Thorpe Neighborhood Bank.
She was taken by helicopter from St. Luke's Miners Campus to a trauma center in the Lehigh Valley, where she underwent multiple surgeries. She spent six days in the hospital before doctors cleared her to go home.
The intersection where the crash took place does not have a crosswalk. The speed limit is posted 35 mph. But Cori Pursell said her daughter knows how to safely cross the street. Her belief, based on speaking with her daughter and another person who was at the scene, is that the driver was speeding or distracted.
"She keeps going, 'Mommy, I looked both ways,'" Cori Pursell said.
Lansford police have not filed any charges. They interviewed witnesses, but are still completing their investigation. They said after the crash that Pursell ran into the road, and the driver did not have time to stop.
Ash is now home, but needs a walker to get around. Cori Pursell is hopeful that her daughter can return to school in a few weeks. Until then, she's gone on leave from work to take care of her. The crash has left the family with mounting expenses, and they were already struggling before it took place. They will have to drive to the Lehigh Valley several times in the coming months for appointments. The family is asking the public to support a gofundme posted to help with costs related to the crash. The fundraiser is available at gofundme.com/f/ash-alexander-pursell.
"Our whole world snowballed in a short period of time," Cori Pursell said.