Vulnerable Tampa Bay braces for storm not seen in a century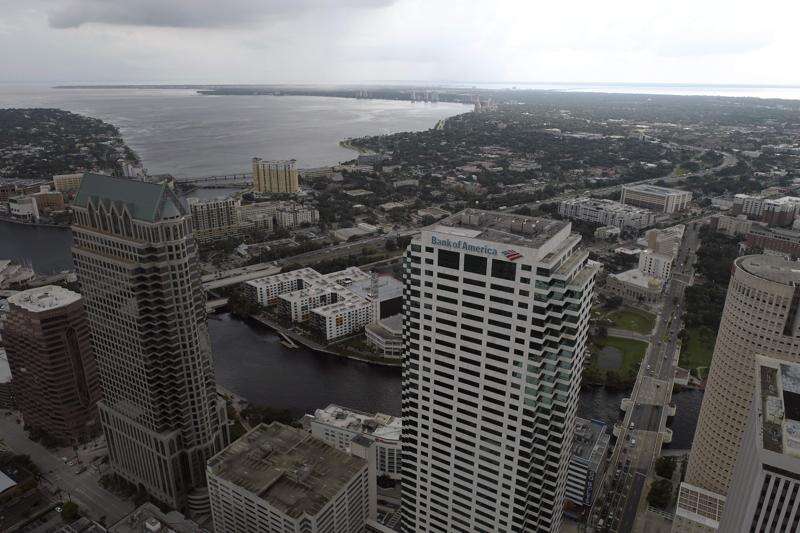 Published September 27. 2022 11:00AM
ST. PETERSBURG, Fla. (AP) - It's been more than a century since a major storm like Hurricane Ian has struck the Tampa Bay area, which blossomed from a few hundred thousand people in 1921 to more than 3 million today.
Many of these people live in low-lying neighborhoods that are highly susceptible to storm surge and flooding they have rarely before experienced, which some experts say could be worsened by the effects of climate change.
The problem confronting the region is that storms approaching from the south, as Hurricane Ian is on track to do, bulldoze huge volumes of water up into shallow Tampa Bay and are likely to inundate homes and businesses. The adjacent Gulf of Mexico is also shallow.
"Strong persistent winds will push a lot of water into the bay and there's nowhere for it to go, so it just builds up," said Brian McNoldy, a senior research associate at the University of Miami's Rosenstiel School of Marine, Atmospheric and Earth Science. "Tampa Bay is very surge-prone because of its orientation."
The National Hurricane Center is predicting storm surge in Tampa Bay and surrounding waters of between 5 and 10 feet above normal tide conditions and rainfall of between 10 and 15 inches because of Hurricane Ian.
"That's a lot of rain. That's not going to drain out quickly," said Cathie Perkins, emergency management director in Pinellas County, where St. Petersburg and Clearwater are located. "This is no joke. This is life-threatening storm surge."
The last time Tampa Bay was hit by a major storm was Oct. 25, 1921. The hurricane had no official name but is known locally as the Tarpon Springs storm, for the seaside town famed for its sponge-diving docks and Greek heritage where it came ashore.
The storm surge from that hurricane, estimated at Category 3 with winds of up to 129 mph was pegged at 11 feet. At least eight people died and damage was estimated at $5 million at the time.