David Bromberg Quintet set for impromptu show at opera house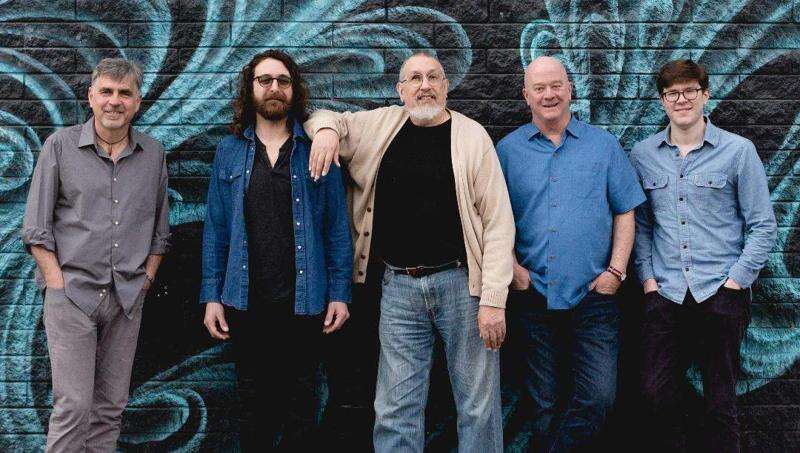 Published September 22. 2022 01:09PM
by Jim Radenhausen tneditor@tnonline.com
David Bromberg, celebrating 50 years as a recording artist with a concert Saturday at Jim Thorpe's Mauch Chunk Opera House, welcomes fan requests - with a caveat.
"If somebody approaches me before a show, I'll try to fit their request in somewhere," said Bromberg, who leads a quintet. "If they shout out from the audience, that's a guarantee I won't do that tune. l don't like feeling like a jukebox."
Aside from the singer-songwriter and band leader, the David Bromberg Quintet consists of Mark Cosgrove, Nate Grower, Josh Kanusky and Suavek Zaniesienko. When the group takes the opera-house stage Saturday evening, fans should expect anything and everything.
"No planned set," Bromberg said. "It's impromptu. The quintet has a repertoire of over 100 tunes. I try and remember what we haven't played in a while. It helps keep us plugged in."
The man behind the music
Born in Philadelphia and raised in Tarrytown, New York, Bromberg - whose music has encompassed genres such as bluegrass, blues, folk, jazz, country and rock - started playing at a young age.
"I wanted to play flute," the multi-instrumentalist recalled. "I started on recorder, then piccolo. I was too small to handle a flute. When I was 13, I got the measles. I borrowed my brother's guitar and started to teach myself."
Bromberg taught himself "what I could do on various instruments. That's not to say I didn't hound somebody and ask them to help me play a given tune, which I did."
In the 1960s, Bromberg studied musicology at Columbia University's Columbia College and became a fixture in the Greenwich Village folk scene. During his time in New York City, he met the Rev. Gary Davis. The latter, blind since infancy, was known for his influential finger-picking guitar style.
"I took lessons from the reverend," Bromberg said. "For a while, I paid for them. He then asked if instead of paying, I'd lead him to places he needed to go. I would take him to churches, concerts, etc."
Davis, who died in the early 1970s, once surprised Bromberg when the latter was an opening act at the Gaslight in the Village. Davis had just seen another of his students, Stefan Grossman, perform at a church.
"I saw him in the audience, talked about him a little, did one of his tunes and dedicated another to him. He stood up and gave a brief sermon. It started, 'I have no children, but I have sons.' "It was a big deal to me. To be claimed by the reverend was a nice thing."
Bob Dylan and other acts
Another of Bromberg's memorable Greenwich Village experiences involved Bob Dylan. Along with acts such as Ray Charles, Doc Watson, Bill Monroe, Mississippi John Hurt and The Coasters, Dylan was one of Bromberg's influences and favorites.
"One night when I was playing guitar for Jerry Jeff Walker, Dylan came in and listened to the show. Someone introduced me. I didn't think he was at all interested in me. Turned out he was. Later, he called me up and asked me to play on his recording."
In addition to Dylan, Bromberg served as a session musician for acts such as Tom Paxton, Richie Havens, Carly Simon, John Prine and Willie Nelson.
Bromberg also performed with acts such as Doug Kershaw and Townes Van Zandt.
Bromberg's debut set, released on Columbia Records, featured contributions from Dylan, who played harmonica on "Sammy's Song," and George Harrison. The latter co-wrote "The Holdup," on which he played slide guitar. Bromberg's early albums also featured musical appearances from the likes of Jerry Garcia, Emmylou Harris, Bonnie Raitt and Steve Burgh.
Following nine studio albums and incessant touring through 1980, Bromberg ceased recording and performing. "I stopped playing concerts for 22 years. I was too dumb to realize it was burnout. I thought I wasn't a musician, that it was all a mirage."
A change of scenery
Little did Bromberg know that moving to Wilmington, Delaware, with wife Nancy would rejuvenate his music career. To help revitalize the downtown music scene, Bromberg started jam sessions on the street where he lived and operated a violin shop.
"I loved them. Some really good musicians came, sometimes from far away. Playing with good musicians whetted my appetite again to go on the road."
In 2007, Bromberg - who credits husband-and-wife duo Jay Ungar and Molly Mason with helping him regain confidence in performing - released his first studio set in 18 years, "Try Me One More Time."
The follow-up, 2011's "Use Me," featured contributions from, among others, Levon Helm and Linda Ronstadt.
Bromberg hopes musician Larry Campbell, who produced his last three studio efforts, including 2020's "Big Road," will produce his next album. "I might do a record of my favorite songwriters. Some famous, some unknown."
When it comes to music, Bromberg - who suggests up-and-comers move to national-press hubs New York, Nashville or Los Angeles - cited joy as the reason he performs.
"I've never had big ambition. I never hoped to have a hit record, win an award. I really enjoy the playing. Occasionally, I will tell an audience that we don't get paid for playing. We play for free. We get paid for getting here. There's a lot of truth to that."
For more information on the show, or to purchase tickets, visit https://mcohjt.com/david-bromberg.