SH inductees are Bydlon, Gillespie, McAndrew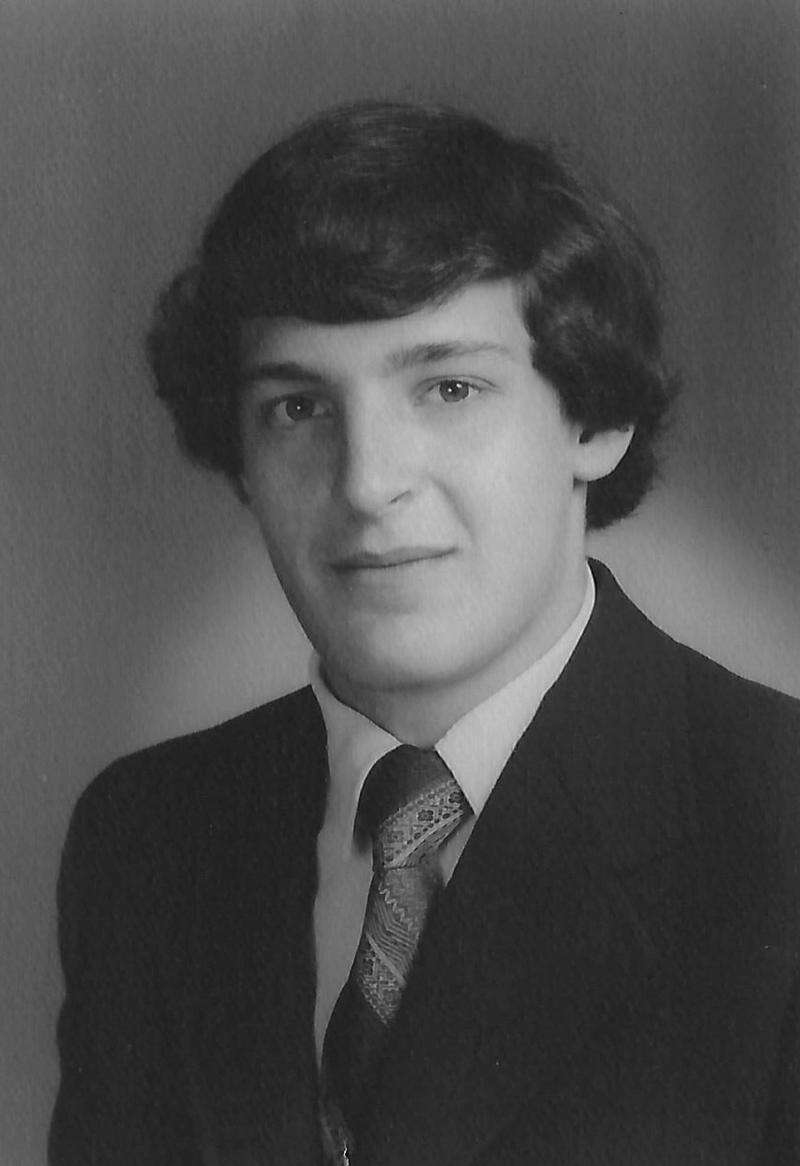 Published May 26. 2022 12:55PM
The Carbon County Sports Hall of Fame will hold its 27th Annual Induction Ceremony on Sunday, May 29, at the Franklin Township Fire Company hall.
Doors will open at 12:30 p.m. and the banquet will begin at 1:45 p.m.
Tickets to the dinner program are $35 for adults and $15 for children under 12 and can be purchased from the following committee members: Danny McGinley, 570-325-3550, Vince Spisak, 570-645-4542, Art George, 610-826-2830, Jake Boyer, 610-751-6634, Trevor Lawrence, 570-645-4722, Bill Gardiner, 570-669-6564, Bob Gelatko, 570-645-8652, and Evan Evans, 570-645-7716.
Inductees were selected in 2020 but because of COVID-19, no ceremonies were held in the past two years. They include:
Coaldale
– Gene Collier, Bob "Bogie" Griffiths and Bernie Radocha.
Jim Thorpe
– August "Matt" Long, Jim McHugh and Eric Schrantz.
Lansford
– Michael Lukac Jr., Brian Raabe, George Neyer and Peter Prosper (George LaRover).
Lehighton
– Suzanne (Rehrig) Howland, Tom Keer and George E. Zellers Jr.
Nesquehoning
– Dr. Michael S. Bales, Gerry M. Farnsworth and Dr. Richard G. Miller.
Palmerton
– Jeff Dobias, Amanda (Samok) Rex, Rodney Strohl and George Schmidt.
Summit Hill
– Robert Bydlon, Joseph Gillespie and David McAndrew.
The Summit Hill inductees include:
Bob Bydlon
Bob Bydlon, a Summit Hill native and Marian Catholic graduate (1974), has participated and coached sports in Carbon County and the Lehigh Valley for 50+ years. For 35 years, Bob taught Biology and coached basketball (eight years) and football (27 years) at Catasauqua High School until retiring from teaching in 2014. Bob served as Catty High School football head coach for seven years with three Colonial League titles and two Eastern Conference trophies during his tenure at that position. While serving as an assistant football coach, Catty won 10 Colonial League titles, four District 11 titles, and three Eastern Conference championships.
Besides Catty, Bob was an assistant football coach at Whitehall High School (seven years) and currently is coaching football at Nazareth High School (seven years), having completed over 40 years as a high school football coach.
Since elementary school at St. Stan's in Summit Hill, Bob has been fortunate to be a participant on a number of title teams in various sports, including St. Stan's CYO champion basketball team 1967-68; Summit Hill P.V. Little League and Babe Ruth title teams; PV area teams leader Marian High School 1971 football team; Marian High School basketball teams under Coach Bob Fulton; and Marian High School baseball team league-division champs 1971-1972.
Bob was inducted into the Marian High School Sports Hall of Fame in 2008, where he earned 10 varsity letters and served as captain in football and baseball in his junior and senior years of high school. He also was recognized as an All County-All Area player in his junior and senior year by the Reading Eagle and the Times News & Record.
After high school, Bob studied Biology Laboratory Medicine at East Stroudsburg University (1974-1978) and played college football, starting all four years as offens:ve left guard during a special ESSC era of three PSAC football championship seasons. At ESU, Bob served as a football captain and was selected as All Pennsylvania Conference Guard junior and senior years. Bob then coached the offensive line for the ESSC spring football season 1979.
Bob's father, Roman Bydlon, was an avid sports fan and coach for baseball at Marian High School and Panther Valley CYO basketball at St. Stan's. Frances "Porambo" Bydlon, his mother, was a long time registered nurse at Coaldale Hospital. Bob has brothers, Tom Bydlon (wife Cindy) and Bernie (the "Toe") Bydlon (wife Donna), who both competed in football and track at Marian High School. A late sister, Josephine "Bydlon" Scully participated in field hockey at Marian.
"Biddy" is very grateful to his loving, patient wife, Karen, for her endearing support and sacrifices she has endured throughout the long sports seasons. Bob is also blessed with two wonderful children, Dr. Andrew Bydlon and Kimberly Bydlon, who are both very talented people whom he is very proud of for their personalities and accomplishments.
Bob is sincerely humbled, yet very thankful to be recognized by the Carbon County Sports Hall of Committee people for recommending that he be inducted into this class. Thank you to the entire group of involved individuals and congratulations to the other inductees.
Joseph Gillespie
He helped Marian Catholic leave Middletown in December 1990 with the PIAA Class A State Championship trophy-following a stunning 21-13 triumph over the highly-touted Farrell Steelers-putting the final touches on a prolific career on the gridiron that didn't start until he first put on a football uniform as a freshman.
Summit Hill native Joe Gillespie graduated from Marian in 1991, but not before becoming an all star in three sports -football, baseball and basketball.
His heroics on the football field earned him First Team All State laurels, and a place on the Pennsylvania roster in the 1991 Big 33 game, something few local athletes attain, then capping it off with a full scholarship to attend the University of Maryland.
In a three-year varsity career for coach Stan Dakosty's Colts, Gillespie and his teammates compiled a 29-9 record, including the 13-1 campaign in his senior, state championship year (1990). In addition to winning the PIAA state crown, he and his teammates were the 1988 District 11 runner-up and the 1989 District 11 champions.
The linebacker/fullback caught the eye of many, and, in addition to his First Team All State selection, was named to the First Team All Anthracite and All County squads, as well as being named to the first teams of sportswriters from the Times News, Evening Herald, Standard Speaker, Pottsville Republican and Reading Eagle. During his varsity career with the Colts, Gillespie r.ushed the ball 384 times for 2,323 yards, averaging six yards per carry, and tallied 134 points. He rushed for 1,057 yards during the 1990 season, when he scored 12 TDs and a two-point conversion.
His 2,323 yards rushing ranked him in fourth place on Marian's heralded all-time rushing list (behind Mike Tracy and Bob and Jim Agosti). Since that time, K.J. Snerr and Paul Martin have entered the top five, putting Gillespie sixth among all-time Colt running backs.
On the baseball diamond, Gillespie was just as exceptional, lettering for four years as a pitcher and shortstop and helping Coach Chink Connely's teams win the 1988, 1989 and 1990 Schuykill League North Division championship.
He had a career batting average of .418 and hurled the Colts to his career records of 21-5 in wins and losses, having a 2.08 earned run average and striking out 243 batters, including 89 in his 1989 season in just 55 innings pitched. Through 26 games that he pitched, he averaged 9.7 strikeouts per game, including 11.3 Ks in '89. Overall, he held opponents to a .198 batting average.
Gillespie's 21 wins ranks him second in Colt baseball history, while he also ranks second in career Ks and third in innings pitched and career ERA, despite having only played seven games as a senior due to a serious knee injury he sustained in the Schuykill League All Star Basketball Game, the third sport he won post-season honors.
His overall offensive numbers on the diamond include the .418 batting average, 67 RBIs, 19 doubles, four triples, eight home runs and 18 stolen bases, as he ranked as the team leader in hits, singles, doubles, triples, homers and RBIs.
He also excelled on the mound, posting a 5-1 record as a freshman, followed by 7-1, 6-2 and 3-1 seasons and ERAs of 2.17, 1.02, 2.71 and 3.00. He fanned 243 opposing batters in 174 2/3 innings.
Following his '91 MHS graduation, Gillespie recovered from his basketball knee injury and went on to join the Terrapins at Maryland. He was second on the depth chart during his junior year at College Park before sustaining a second serious knee injury that ended his career.
He graduated from Maryland with a Bachelor of Science degree and then earned a Bachelor Degree in human anatomy and a Doctor of Chiropractic Degree from the National College of Chiropractic in Lombard, Illinois.
He is married to the former Melissa Logan of Nesquehoning. They reside in Feasterville, Bucks County, where he maintains a private chiropractic practice.
Gillespie was also inducted in 2012 into the Marian High School Hall of Fame.
Dave McAndrew
Coach Dave McAndrew is a 1972 graduate of Marian Catholic High School, a 1976 graduate of Bloomsburg University with a Master's in Education, and a 40-year resident of Summit Hill. Dave's basketball coaching career spanned into three decades and he has had the distinct honor of coaching at Tamaqua, Panther Valley, Jim Thorpe and Head Coach of Marian Catholic High School.
Coach McAndrew began his coaching career in 1977-1978 as an assistant varsity coach for his mentor Bob Fulton at Tamaqua High School. He followed that with two separate stints at Panther Valley in the 1980s where his junior high teams were outstanding including a co-championship team that posted an 18-1 record. Dave was also part of Mark Brown's coaching staff at Panther Valley whose teams were among the best in school history. Next, Dave coached at Jim Thorpe as JV coach for Don Herman and was an assistant on the outstanding 1985-1986 team which was inducted into the Jim Thorpe Sports Hall of Fame.
In 1990, coach McAndrew began his tenure at his Alma Mater, Marian High School. Coach McAndrew's career at Marian spanned from 1990 thru 1999, including three years as the freshman coach and six campaigns as the head coach during which time the Colts garnered the best win loss numbers in school history. As the freshman coach from 91' to 93', his teams amassed a 54-2 record which coach McAndrew followed as the head coach with six consecutive 20 win seasons and six district and state playoff appearances. Dave's .795 winning percentage (136-35) is tops among any Marian basketball coach in the history of the school.
Dave guided the Colts to four Schuylkill League. division championships, two league title games, two District 11 championship titles (1995 and 1999) including the first in the school's history. Coach McAndrew's Marian teams reached the PIAA State Eastern Semifinal game in 1994 and he then led his team to the PA State Eastern finals game in Hershey in 1998, which is the furthest and Marian PIAA basketball team has ever advanced.
Coach McAndrew was named Times News Coach of the Year four different times and Schuylkill League Division Coach of the Year three times. Dave's Marian teams were consistently ranked among the best teams in the state of Pennsylvania in their class. Coach coined the term, "Marian Basketball, Playing with a Passion" as his teams were known for their relentless full court pressure defense and fast paced offensive style.
In June 2010, coach McAndrew was inducted into the Marian High School Sports Hall of Fame.
Since his retirement from coaching and teaching, Dave spends his free time as a long-time season ticket holder and an avid fan of Villanova basketball, and the passion of his life is his grandchildren. Dave is married to the former Margaret McElmoyle of Jim Thorpe, who is also a MHS graduate. The couple has three children; David, Daniel and Shannon Fannock.