Lehighton attorney retiring after 46 years; auctioning his history memorabilia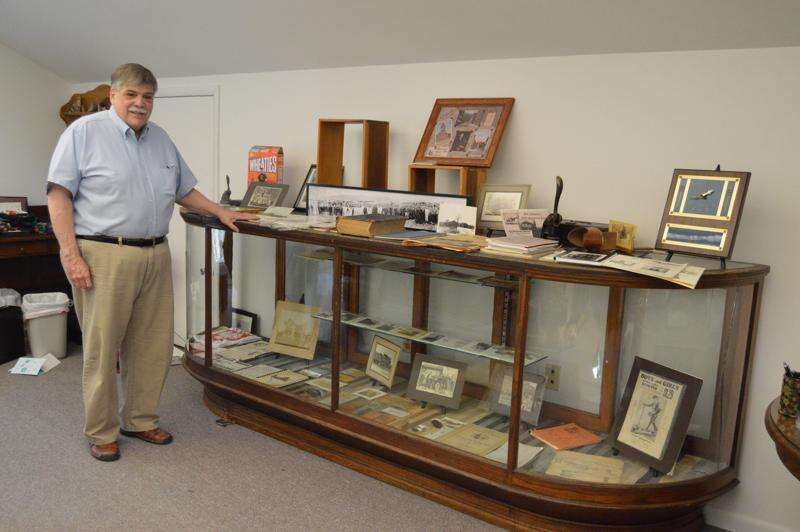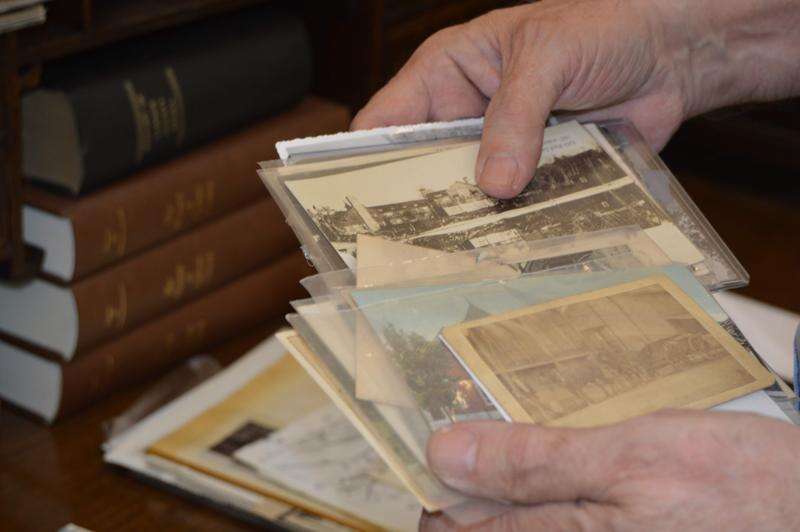 Published May 24. 2022 02:45PM
One outstanding bankruptcy case is all that stands between Bill Schwab and retirement.
The longtime Carbon County attorney is calling it a career and many of the collectible items and furniture from his office along Route 443 will be available in a public auction next month.
Run by Houser Auctioneers, the event is scheduled for June 4 at 9 a.m. at 811 Blakeslee Blvd. Drive E. in Lehighton.
"I just want everything to go to a nice home with someone who will appreciate it," Schwab said.
Much of Schwab's memorabilia is historical in nature including hundreds of postcards from the Lehighton, Mauch Chunk and Nesquehoning areas.
"My first client gave me a print with three postcards and that's really what got me started," Schwab said. "From there on, when something came available, I bought it and took good care of it. I have about 1,000 postcards with anything and everything from Carbon County. I have one of the trolley going up to the Flagstaff. Someone was looking for the Laurytown Poor House and I have that, too."
Aside from postcards, Schwab was also a big collector of newspapers. His compilation includes dates back to the 1700s and includes articles from the Civil War. Among his prints is a "rare" framed lithograph of 1909 New York City on canvas.
"There are also a lot of maps, especially railroad maps and things of that nature," he said. "I also found a pamphlet someone wrote on Lehighton in the 1950s."
Schwab's office mostly consisted of antique furniture. While he's proudest of a 9-foot wraparound display case, it's hardly the most historic piece in the room.
"I have a desk from the University of Pennsylvania Law School where lawyers from around 1900 would sit," he said. "Somewhere along the way I also picked up a desk from a one-room schoolhouse over in Andreas."
A list of items available at the auction along with photos can be found at https://houserauctioneers.com/event/outstanding-paper-collection-and-more/.
The sale of Schwab's furniture, office items and collectibles come several months after he sold the property where his office is located, 771-811 Blakeslee Blvd. Drive E., to J Flags Family LLC of Allentown for $1 million.
Schwab said he negotiated to stay on for six months following the sale, which became final March 31. The office building was constructed in 1975. Schwab bought it in 1988 and added on in 2002.
"It isn't really hard to say goodbye to the building because I just couldn't keep up with it anymore," Schwab said. "I suffered a stroke three years ago and up until that time, if a trash can needed emptied or anything like that, I took care of it. But after the stroke, I just had trouble keeping up with it."
On the LoopNet commercial real estate website, two first floor spaces are listed as available for lease. They include a 2,600-square-foot space coming available in October 2022 and a 700 square-foot space coming available in January 2023.
After Schwab's last bankruptcy case, a law career that began in 1976 will officially come to a close. That, for the most part, will just be a formality.
"Eric Filer has already taken over the practice," Schwab said. "I have no official interest in the firm anymore."
Schwab will however stay on as an East Penn Township supervisor. Beyond that, he plans to take it easy in retirement.
"It's going to be wonderful," he said. "Hopefully my wife and I can do some traveling. I'm really looking forward to it."