LVHN Health Tips: Keep your child safe with these window safety tips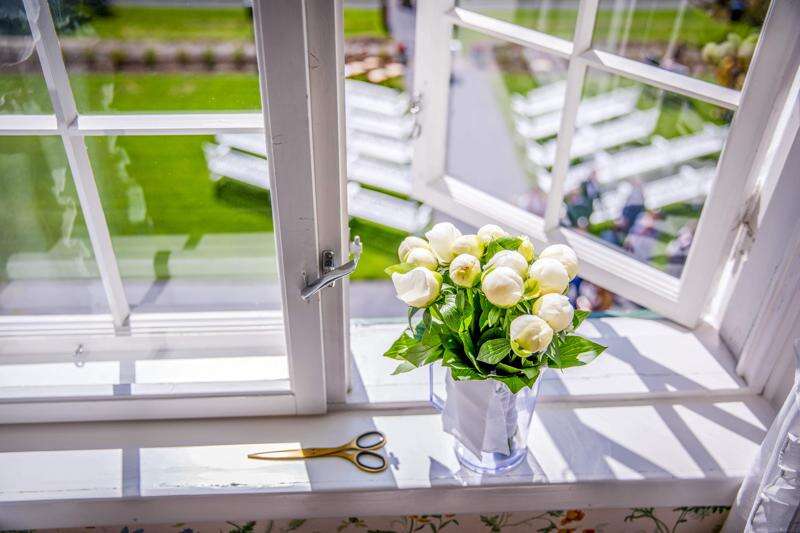 Published May 10. 2022 01:15PM
Windows are a feature found in every home, and while they are incredibly common, windows can also be very dangerous for children.
According to the Consumer Product Safety Commission, each year, approximately eight children under age 5 die and more than 3,300 are seriously injured from falling out of windows.
"Kids are naturally curious, and that curiosity can become dangerous when it is paired with windows," says Pediatric Chief Resident Julia Vandenheuvel, MD, with Lehigh Valley Reilly Children's Hospital. "The most common injuries associated with window-related accidents include abrasions, cuts and bruises. However, more serious injuries like fractures, concussions and internal head injuries are frequently seen as well.
"We find that falls from higher up are associated with more serious injuries, and unfortunately, some cause death."
Vandenheuvel offers some tips for keeping your kids safe from window-related injuries:
Overall window safety
If there are young children in a house, it is best to keep all windows locked and closed.
When opening a window can't be avoided, only open ones that are completely out of a child's reach.
Furniture
Children love climbing things, so try not to position furniture under windows.
Window screens
While screens can help keep bugs out of your home, they don't offer protection against falls and related injuries.
Instead of taking the chance, it's best to follow the first tip above - only open windows that are out-of-reach for small children.
Safety devices
Window stops keep windows from being opened past a certain point.
Window guards cover a window completely to provide an extra layer of protection (while letting fresh air in). If you decide to install window guards, it is best to choose a style that has a quick-release mechanism in case of a fire or other emergency.
Supervised play
Talk to your children about being safe around windows and also make sure they don't play on balconies, fire escapes or roofs.
It's also a good idea to educate older children on the dangers that come with climbing out or jumping from windows.
Trauma expertise
The clinicians at Lehigh Valley Reilly Children's Hospital are no strangers to injuries caused by falls from windows, and they have vast experience quickly evaluating and treating these cases.
"Over the past five years, we've cared for 44 children who have fallen from windows," Vandenheuvel says.
If a child comes to the Children's Hospital's Breidegam Family Children's ER and has fallen 10 feet or more, they are seen quickly by a multidisciplinary team who provides comprehensive evaluation and care.
"At Lehigh Valley Reilly Children's Hospital, providing care to an injured child with the goal of reducing injury-related disability or death is our top priority," Vandenheuvel says. "However, it's important to know that while we are here to provide care if the unthinkable happens, there are small steps that can be taken at home to prevent these accidents from happening in the first place."
To learn more about Lehigh Valley Reilly Children's Hospital, visit LVHN.org/children.