Tamaqua woman makes NYE donation in memory of parents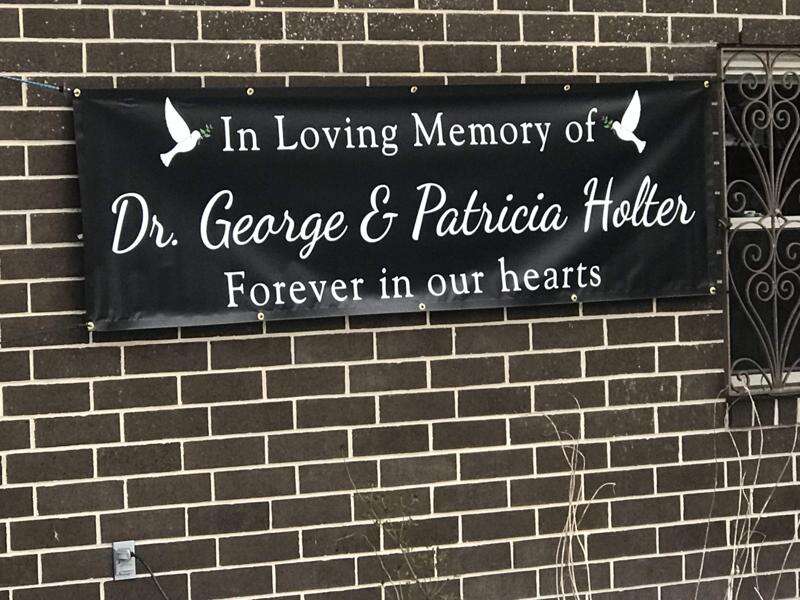 Published January 15. 2022 07:34AM
A Tamaqua woman made a New Year's Eve donation in memory of her parents.
Janene Holter donated $600 toward the lights on top of the iconic ABC Tamaqua Hi-Rise and contributed another $150 toward a disc jockey for a celebration at the venue.
"Last year, they needed money for the lights, and they were looking for donations. By the time I got home from work, I called the next day. Someone already gave it last year," Holter said.
Holter's father, Dr. George Holter, was a dentist, whose office was on the 200 block of East Broad Street. Her mother, Patricia, worked with him daily for many years.
George was tragically killed in a car accident on Route 309 in January 1987.
Patricia was in the vehicle and survived. Janene was only 15 at the time, while her sister, Kathy, was 17.
"My mom was a single mother raising me and my sister for a long period of time," Janene said.
"We came from New Jersey and moved here, when I was very young, when dentists were in demand."
Dr. Stephen Puddu took over the dentistry, and Patricia worked for him until she passed away in 2015.
"They both loved Tamaqua and the people of the community. I still see people that say hey, you're Dr. Holter's daughter!"
As the calendar changed to 2022, Holter, of Arlington Street, said it was meaningful and heartfelt to see the hi-rise lit up in honor of her parents. A banner was placed outside of the venue in memory of George and Patricia.
"What's nice about it - my dad's office building was on East Broad Street. It's still close to where the hi-rise is. It was nice to know that it's somewhere close to where the office used to be and my mom and him worked together all of their lives."