Spotlight: DNA tests may solve brutal South Tamaqua homicide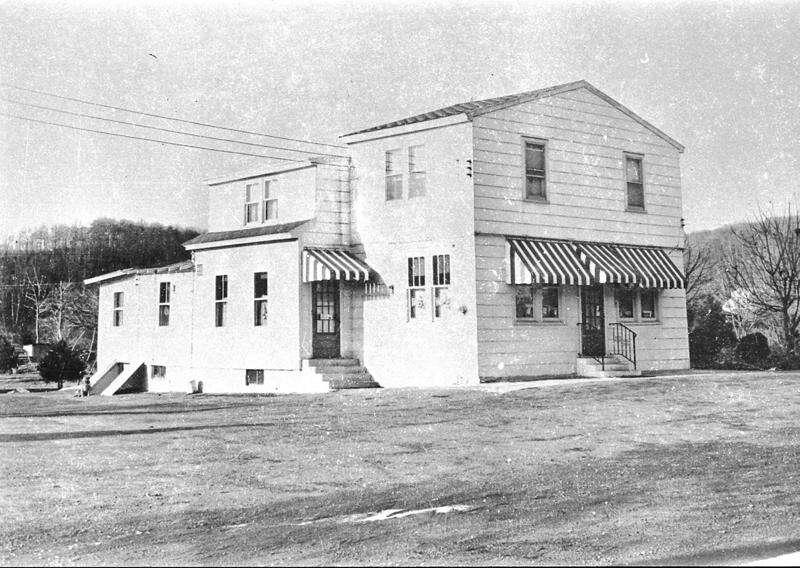 Published December 11. 2021 07:15AM
Advances in technology might finally help solve what some say is Tamaqua area's most brutal murder.
Kindhearted Mary Trudich was a 56-year-old widow loved by all when she was savagely attacked and robbed in her South Tamaqua business.
The 1961 murder sent shock waves through the region and put residents on edge. The homicide remains unsolved.
But the promise of DNA technology might help Pennsylvania State Police come up with answers.
"We're going to send some of our evidence for our lab to review," said Sgt. Nathan Trate of PSP Troop L, Reading, criminal investigation unit.
With any luck, answers may come regarding who, exactly, killed Mary Trudich.
Selfless
People referred to Mary as "the woman with a heart of gold."
She never had children, but, in a sense, adopted everyone she knew.
If you were hungry, she fed you. If you were in a jam and needed a few dollars, she'd reach into her apron pocket to help you out.
Yet the hardworking innkeeper lost her life in savage manner on Dec. 12, two weeks before Christmas.
The former Mary Chizmar was browsing through recipes, intent on baking holiday cookies for family and customers at River Run Inn.
She and husband William "Butch" had opened their cozy cafe-tavern 3 miles south of Tamaqua about 1939. But seven years later, William took ill and passed away.
Friends say Mary dealt with the loss by putting her energy into the business, where she was said to be an impeccable housekeeper.
Moving forward, she welcomed her brothers to live with her, George, 28, and Michael Chizmar Shoemaker, 32.
On a rainy Tuesday afternoon, Michael needed to run into Tamaqua to sign up at the State Employment Office. He convinced brother George to go along.
George wasn't feeling well but Michael and Mary figured fresh air would do him good.
The two men left at 1:30 p.m.
Thomas Hoppes, who lived five minutes away in Clamtown, stopped in with his wife and daughter. Then, about 2 p.m., the Hoppes family said goodbye to Mary, leaving her to her baking.
"Chocolate chip would be perfect," she told the visitors as they were leaving.
But something happened shortly later. Something horrible.
And the quiet, little village of South Tamaqua would never be the same.
The unthinkable
About 2:50 p.m., George and Michael returned. They entered the inn's south side and noticed a light on in the men's room. Unusual, they thought.
Also, the jukebox was playing. They called out for their sister several times. No response.
Investigating, they found Mary lying on the floor in a pool of blood. She was positioned on her back in a narrow space at the north wall, wedged between the end of the bar and a Coca-Cola machine.
Her red-and-white checkered apron was bunched up around her neck.
Mary was dead. Brutally bludgeoned.
According to police, the exact weapon was unknown.
Dr. Francis Ditchey examined the body and said Mary's jaw was broken in several places, the bone protruding. Her face, lips and chin were swollen. She had scratches on her neck, cheek and behind her right ear. Bruises on both sides of her face attested to the force of two severe poundings.
"One of the blows broke Mrs. Trudich's jaw in several places, and this may have caused her to suffocate," said Ditchey.
Later, pathologist Dr. Emmett Hobbs of the Pottsville Hospital said Mary suffered "severe hemorrhages of the soft tissue of the neck."
The assailant also broke two of Mary's ribs.
Mary died by choking on her own blood and vomit.
Police said $150-$200 was missing from the cash register, along with bottles of whiskey and cigarettes.
Today, at least two men remain who were at the crime scene, both associated with the media.
R. Thomas Berner of Bellefonte, retired journalism professor, was a young reporter at the time, launching his career at the Tamaqua Evening Courier.
He and newsman Gordon Pfeil rushed to the inn.
"There was blood all over," said Berner.
Larry Neff, West Penn Township, who later served as deputy coroner for over 30 years and forensic photographer for almost 40, was called in during the 70s to assist with the photos .
Three days later, memorial services took place at Gulla Funeral Home in Coaldale. There was no viewing for Mary.
Manhunt
A massive manhunt was launched - a search so intensive that state police set up a substation in Tamaqua to house a 10-person investigative team.
Sgt. George Durilla, a Tamaqua native, headed the PSP probe. Despite best efforts, leads were few. People were worried sick.
"I was scared to death," said Judy Kleckner Hoppes, who lived just one-half mile from the inn. "I wouldn't sit on my mother's sofa with my back toward the window."
People changed their routines, locked their doors and feared for their lives.
"I was only 11," said Jean Romig Holmberg. "We were only 1 mile from the murder scene. It was a very scary time. I remember the sheer terror on my dad's face, not sure he could protect his large family from an unknown threat."
Al Barnisky of Mahoning Valley was attending an Allentown barber school and carpooling.
"They stopped our car," he said. "They asked us if we saw anything."
Finally, a witness surfaced seven days after the murder.
Police will not reveal his identity, but he said he saw a man running from the south entrance of the inn. The man stumbled, regained balance, then hurried down the steps about 2:45 p.m.
The witness said the man ran toward what appeared to be a black Chevrolet sedan. He was described as about 40 years old, about 5 feet, 8 inches tall, and well-built at maybe 180 pounds. Police called it their best lead yet.
Shocking theory
The most widely circulated and enduring notion is that Mary was savagely attacked by someone she knew well.
Local residents say details provided by the witness appear to describe a well-known area man who often visited Mary's cafe.
Neighbors say he owed her money for quite some time. Moreover, the man reportedly drove a black Chevrolet which had suddenly disappeared immediately after the murder.
However, the man was never officially named a suspect. He is now deceased.
Years later, John Trudich, Mary's nephew, acknowledged the prevailing theory.
"I always wondered if it was him. Mary was always scared to death of him."
John Trudich passed away in 2014 without ever finding out who killed his aunt.
"The case is still open," said Sgt. Trate. Blood, cigarette butts and other samples remain in evidence, he said. That evidence, sitting on a shelf for decades, offers hope.
"Technology has come a long way even in the past 10 years. They've been preserved in a climate-controlled environment."
Trate said a decision to explore options was made after an inquiry and discussion earlier this year between writer Donald Serfass of the Times News and Trooper David Boehm.
If DNA testing should reveal positive results, police can turn to genetic genealogy as part of the investigation. That key step might help identify the murderer through potential DNA profiles of ancestors or relatives.
Much of this is possible, Trate said, because of excellent police work in 1961.
"They were way ahead of their time, top-notch investigators. And Sgt. Durilla left a lot of good notes."
Trate, who takes special interest in unsolved cases, is an associate member of the Vidocq Society, a Philadelphia-based team of volunteer forensic experts who often assist police in solving crime.
Aftermath
Much has changed since the days of South Tamaqua's most vicious crime.
River Run Inn no longer exists. It was torn down when the highway was widened.
Route 309 is now four lanes, a major artery from crossroads of an interstate system north of Tamaqua to Philadelphia in the south. The highway ushers thousands of motorists past the murder site every day, now a short driveway entrance to land owned by Keystone Anthracite Company, formerly South Tamaqua Coal Pockets.
Time can be an enemy, but it can also be a friend.
After 60 years, details of the horror are forgotten by older folks. As for the younger generation, they never knew.
Very seldom does anyone mention Mary's name.
Yet South Tamaqua was forever changed. Innocence lost is never regained.
One big question remains on the lips of those old enough to remember. It burns like a match igniting an eternal flame. Who killed Mary Trudich?
The answer may finally come. But Trate realizes there's also a chance it won't.
Still, he says, it's important to try.
"Her life matters."