Spotlight: Up, up and away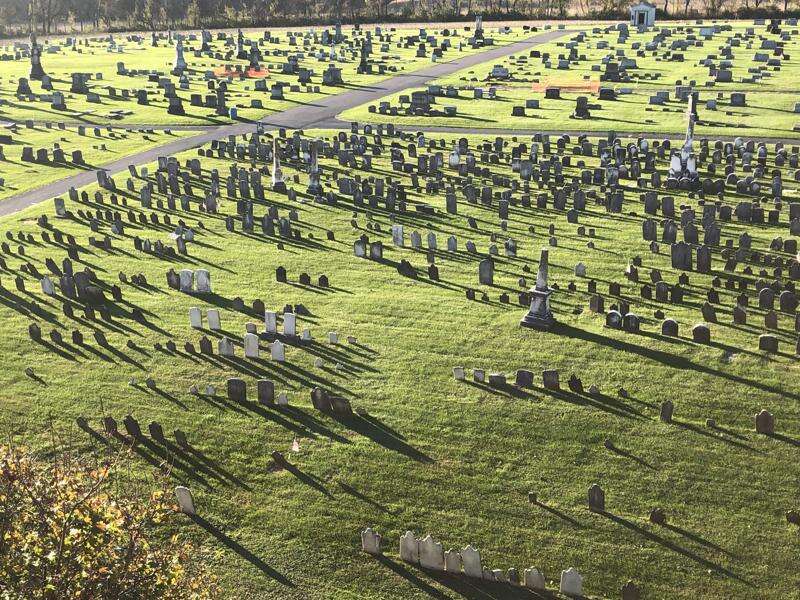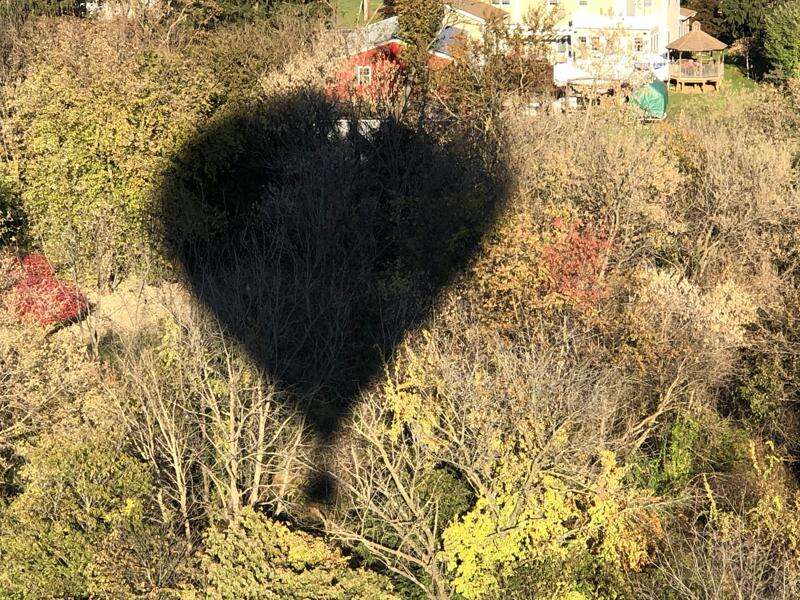 Published December 04. 2021 06:51AM
by Marta Gouger mgouger@tnonline.com
I don't go near the top of the ladder and I never go to the edge of a ledge. Bridges make me nervous.
I went to the Washington Monument and got woozy when I peered out the window.
But when I saw a hot-air balloon glide over the West End Fair this summer, I wondered what it would be like to be in the basket and see as far as the fields and the mountains.
That was when my husband decided to surprise me with a trip for our anniversary. He couldn't go because he couldn't get in and out of the basket. So I asked my friend Rose Brue, who it turned out always wanted to go.
When we contacted Balloon Chase Adventures, I asked how high we'd be going and owner/operator Brian R. Chase asked how high I wanted to go. Does my porch count? He told me the secret was to look out and not down.
We were about six weeks out with booking. I had time to get nervous or just ignore the fact that I was going out of my comfort zone.
The ideal time is early morning or early evening when the air is still. There is no season for balloons. Chase would fly 365 days a year if the weather was right. He said the most beautiful time is a crisp morning right after a snowfall.
Tr
ips are weather dependent and Chase said he only had a few good days in the month of October.
Chase calls the night before to tell if it's a go for 7:30 a.m. the next day. The first time we had to postpone, but we were on for Nov. 8. On the 6th, he called because he had a cancellation on what was a picture perfect Saturday.
We met him at Braden Airpark in Easton at 3 for the late afternoon flight. When we got there I looked for the balloon and didn't see it. That's because it was still packed in a 42-by-50-by-46-inch basket. Part of the experience is helping to inflate the 60-foot-wide by 60-foot-high balloon, with supervision of course.
When it's inflated it contains 90,000 cubic feet of air. That's comparable to 90,000 basketballs.
Chase and his helper Gosia Sobie began by stretching the balloon out to its full 60 feet and gradually blew it up with a fan and then a heater. By heating the air inside the balloon with the burner, it becomes lighter than the cooler air on the outside. That's what makes the balloon float upward.
In case you're wondering, the material near the opening of the balloon is fire-resistant.
Rose and I couldn't stop smiling as we struggled to hold the balloon as the fan was blowing. We did glance over at that small basket and wonder what was going to hold us up anyway?
Finally, after asking one more time how long he's been flying, it was time to get in that tiny basket that has no door.
It was not graceful by any means as we helped each other get our legs over the top. We were told to hang on to the sides and never touch the ropes.
Supposedly, four people and the pilot could fit in the basket. When we said we couldn't imagine that many in that space, Chase joked that people have to be friendly.
Chase checked in to air control with his coordinates and we started to lift off. I was gripping the basket pretty hard for a few minutes. We magically started floating into the air, over trees, cornfields, creeks and railroad tracks.
Nervousness was replaced with wonder as we glided through the air at 1,100 feet. We felt weightless as we spotted a deer that looked like a toy running through a field.
The air was still and thankfully Chase was running the propane heater to keep us going. It takes approximately 2 to 3 gallons of liquid propane to inflate a balloon, and an average hour flight takes about 20 gallons.
He uses an iPad for navigation, and it records direction and speed at different altitudes so he can refer back to it if he needs to change our direction of flight. It also allows him to see what is ahead for that all-important landing.
When we got to the cornfield, Chase decided to take us low to the field to pick up some air, so low that we grazed the top of the cornstalks. We could feel the rough edges under our feet.
That's when we started to attract a crowd. It's not every day you see a balloon in your yard!
People came out of their houses, thinking we were going to crash. Several calls were made to 911 and a local police officer came out to see the action. We shouted that we were just fine and began to climb again, making our way toward our final landing place - a church cemetery. Final landing place? Cemetery? No nerves here.
The space needed for a landing is two times the balloon size for every knot of speed. The balloon was 60 feet tall and at one knot we needed 120 feet to land.
Everyone was curious, including the police officer who helped to grab the ropes and bring us in.
Two elderly caretakers happened to be in the cemetery and rushed to get in on the action.
Getting out of the balloon was no more graceful than the more than 3-foot climb into the basket. It was downright ugly.
In all we traveled just over a mile in 45 minutes.
Instead of feeling the expected relief to be back on solid ground, I just wanted to go again. My favorite part? Every. Single. Moment.