NL faces Southern Columbia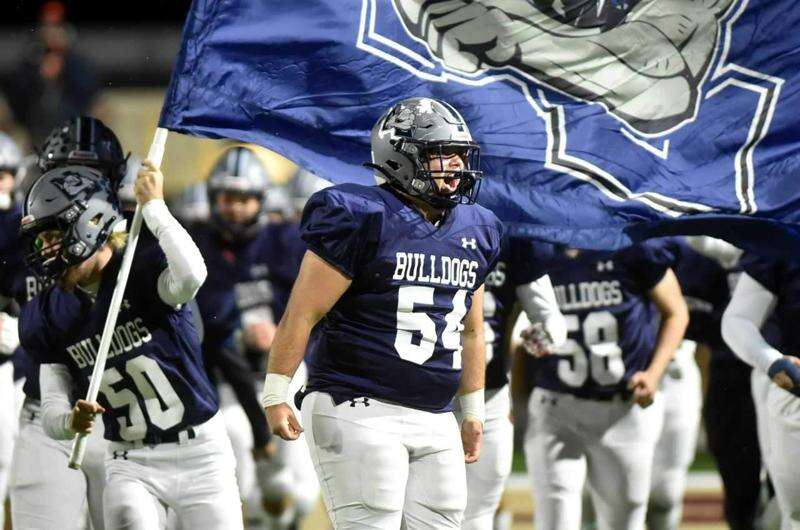 Published December 02. 2021 11:19AM
by Brad Hurley bhurley@tnonline.com
It has been over two months since Northern Lehigh has lost a football game.
The Bulldogs, who were sitting at 3-3 on Oct. 1 after a tough defeat to eventual District 11 3A champion North Schuylkill, have won eight consecutive contests, including a District 11 Class 2A championship and two state playoff games.
Northern Lehigh's fantastic play during the win streak has led to a PIAA Class 2A semifinal game against District 4 champion Southern Columbia on Friday at 7 p.m. in Lehighton.
The Dawgs are just one win away from a trip to Hershey and a berth in the State Championship game.
Standing in their way, however, is an opponent unlike any other they have faced this season - or maybe ever - in the form of the perennial powerhouse Tigers.
For those who may not be familiar with the high school football hierarchy in the state of Pennsylvania, Southern Columbia is in a class by itself when it comes to sustained excellence.
Since head coach Jim Roth took over in 1984, Southern Columbia has a record of 469-64-2, winning 11 state championships and finishing as the state runner up on eight other occasions.
The Tigers' lone loss this season - to PIAA Class 3A semifinalist Wyomissing - was their first loss since the 2016 state final, and their first regular season loss since 2011 (Mt. Carmel). They have won the last four PIAA Class 2A state championships
"One of our messages we've been deploying this week is that we have all the respect in the world for what Southern Columbia has been able to do and accomplish both this season and in their history, but we also believe we're playing as well as any team in the state right now," said Northern Lehigh head coach Joe Tout. "I have to say, I saw our kids put forth a state championship-type effort last week against a good West Catholic team, and our kids just came out with a focus and an attitude that was really impressive."
The Dawgs will certainly need to bring that same approach to the field again this week after an exceptional performance against a big and fast West Catholic squad. Northern Lehigh put the Burrs away early, getting out to a 28-0 lead by doing something many teams had not been able to do against West Catholic this season, which is run the football.
Matt Frame, who has rushed for nearly 1,600 yards on the season, had 111 yards, and the Bulldogs as a team racked up 194 yards and four touchdowns on the ground. Northern Lehigh was also effective through the air as quarterback Dylan Smoyer threw for 155 yards and two scores, and in doing so surpassed the 2,000-yard passing mark on the season.
That type of offensive balance will be key against a Southern Columbia defense that is tough up front, likes to get after the quarterback, and is hard-hitting.
"I don't think there is any doubts that we need to be balanced against them," said Tout. "Some teams have been able to move the ball through the air against them, and we're certainly confident in our passing game, but they like to make an adjustment of bringing six guys after the quarterback if you're having success in the passing game. So, that is something we need to be prepared for, but we need to be able to do more than just pass the football. We're definitely going to need to be balanced for sure."
The real challenge for the Bulldogs will be on defense, where their No. 1 priority will be to try and limit the big plays.
Southern Columbia boasts one of the best running backs in the state in Gavin Garcia, who has rushed for 2,147 yards and 37 touchdowns. Garcia rushed for 206 yards on just 12 carries last week in the Tigers mercy-rule win against Richland, and led a rushing attack that posted 405 yards and seven scores in a dominating win. Wes Barnes (731 rushing yards) and Braeden Wisloski (756 rushing yards) also contribute in the run game.
The Southern Columbia offense does not look to throw the ball much, as quarterback Blake Wise has attempted just 53 passes since taking over as the starting quarterback in Week 5 when the Tigers starting signal caller was lost for the season due to an injury.
"We just have to make them earn it," said Tout. "Garcia is going to break a big one or two ... he's just a great player and he's going to make plays, but instead of the 12 carries for 180 yards, you have to try and make that a 20-25 carry for 180 yards performance.
"You also have to be aware of the play action game. They're no doubt a running team, but they will slip in the play action, so you need to be ready for that."