Bowmanstown group holds annual dog show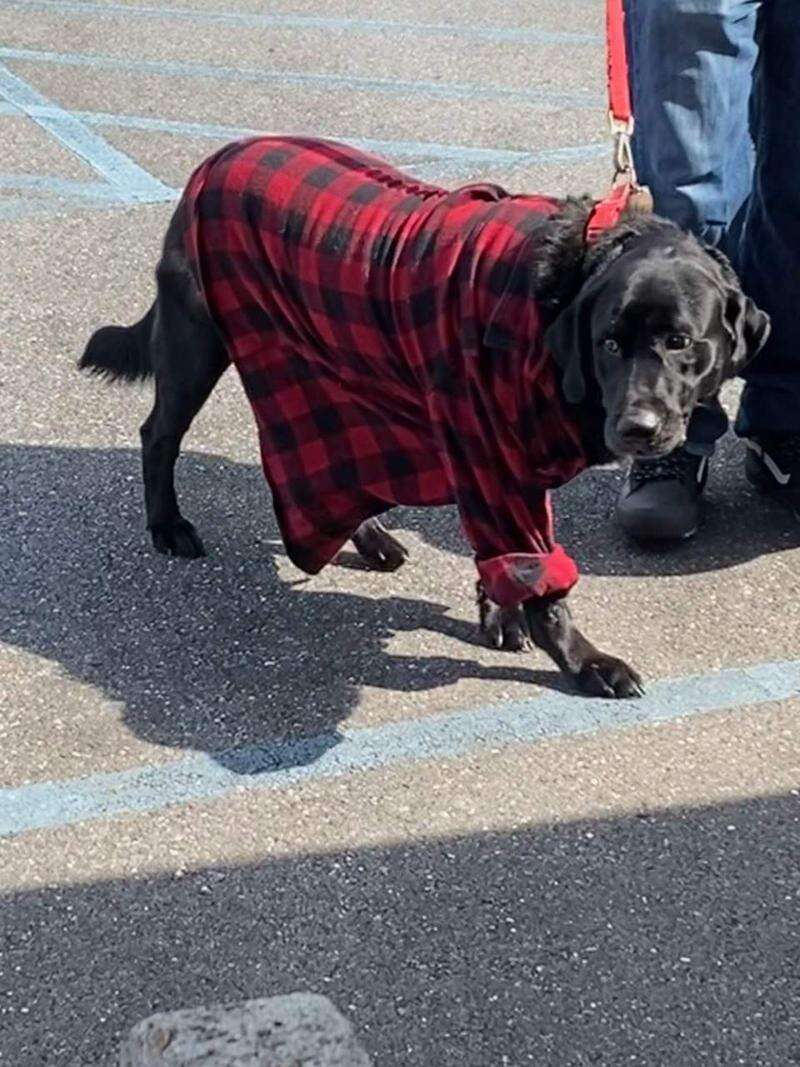 Published October 15. 2021 02:45PM
Bowmanstown Area Residents Connected held its eighth annual dog show on Oct. 2 at the Oliver Solt Pavilion beside the Bowmanstown fire company, complete with a basket raffle and silent auction.
There were a total of 10 contest categories that the dogs could enter. The categories included: best dog costume won by Max, best dog trick won by Joe, best tail wagging won by Abby, liveliest dog won by Moonshine, fluffiest dog won by Buckeye, cutest dog won by Darius, manliest dog won by Onyx, girliest dog won by Kaydee, most expressive eyes won by Ember, and best dog/owner look-alike won by Garnet.
Prizes were awarded for first, second and third place. Eighteen dogs participated in the dog show. Three judges represented the Palmerton Library, the local Post Office, and the Delaware Lehigh National Heritage Corridor.
A basket raffle set out an array of prizes that included everything from large bags of dry dog food and trays of canned, to hand-crafted accessories and children's games. A silent auction raffled off generous gifts from local merchants. Gold sponsors included Little Gap Animal Hospital, Mountain Valley Spay, Neuter & Vaccine Clinic, Walck's Four Wheel Drive, Shea's Hardware and St. Luke's University Health Network.
Wine & More on 1st (Lehighton) was a Silver Sponsor, and Bronze Sponsors included Highland Animal Hospital, Cherryville Animal Hospital, Ben Price, Palmerton Pub, Anon. Bowmanstown Resident, Walmart, and Phoenix Fire Photography.
Volunteers from Palmerton's "Kids for the Community" helped staff the event. Hot dogs and cold drinks were on sale, and Blue Mountain Animal Rescue offered walking tacos.
BARC President Kara Scott said, "We've had a lot of generous support, and I think it's just that dogs bring out the best in us. This is fun and it's a great way for people to meet their neighbors and share stories about the four-legged members of their families."
All of the proceeds earned through the dog show will go toward grant money and community projects to improve the Bowmanstown community, including a mural that will be installed this fall.
Scott shared some of the progress BARC has made so far. "Events like this, and grants through the D&L Trail, are helping BARC add to the small-town charm of Bowmanstown. We've placed park benches in our community, a message board at the borough hall, bike racks, little libraries, and this month we begin the mural project inside the tunnel under Route 248."
"Next year's BARC Dog Show promises to be just as fun and maybe bigger. Interest keeps growing," said BARC volunteer Ben Price. "I had a really great time."
Upcoming events
• This Saturday from 11 a.m. to 2 p.m., in partnership with the Palmerton Area Library and the Bowmanstown Parryville Lions club, BARC will be hosting a Fall Fun Day at the Bowmanstown borough hall with crafts, activities and stories for all ages, a visit from a firetruck, books and take-home bags for the kids, and free cotton candy and hot dogs.
• In partnership with the Delaware Lehigh National Heritage Corridor, we have received funding for the first installment of a mural in the tunnel that runs under Route 248. The artist, Carrie Kingsbury of Promiseland Murals, will be doing a community paint day from 4-7 p.m. on Oct. 19 where residents will have the opportunity to paint part of the mural.