Lehighton Rotary Club celebrates 100 years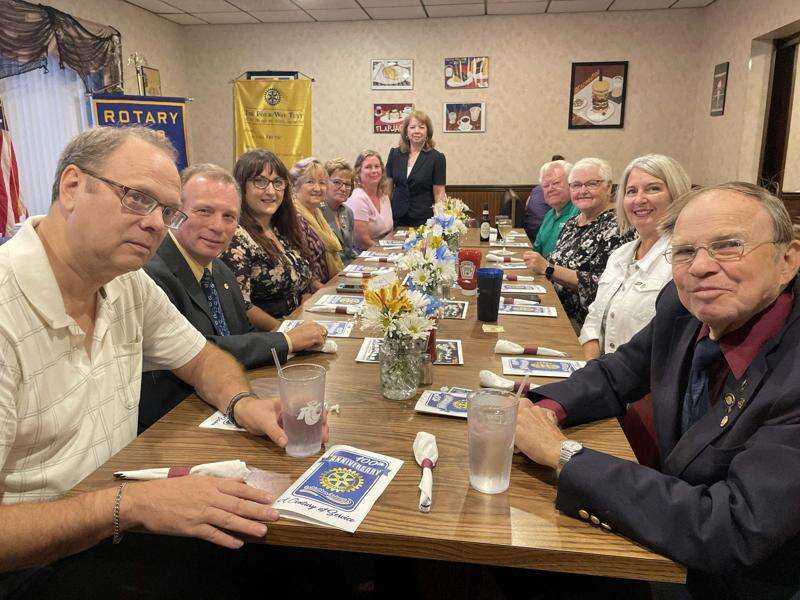 Published October 12. 2021 02:45PM
A century ago, a group of Lehighton businessmen formed a chapter of a club that was spreading across the nation.
Today, the Rotary Club of Lehighton continues a tradition of "Service Above Self" started by their predecessors in 1921.
On Monday, the club gathered to celebrate its 100th anniversary.
The members who gathered said they remain motivated by the feeling that they receive from helping their community.
"Giving back to the community is what keeps us coming back," said Michael Heery, a past president of the Lehighton Rotary. "Making a positive impact on the community and the schools."
Lehighton is one of the oldest Rotary Clubs in Northeast Pennsylvania. The entire organization is 116 years old. Several of its members have gone on to serve in higher positions in Rotary.
Its contributions to the community have been numerous. The trees in the Lehighton Grove, and Upper Park, were contributed by the club decades ago.
They have also contributed to help provide clean water to communities in Central America, and computers to a school in Ukraine. They have long supported Rotary's mission of ending polio in every country around the world.
Locally, they have contributed to local food pantries and animal shelters. But they are perhaps best known for annually donating paper dictionaries to each student in third grade in the Lehighton and Palmerton Area school districts.
Current Club President Susan Lovejoy said that the reactions from the students is one of her favorite parts of being in the club.
"They are so proud of those books, and they look forward to them every year," Lovejoy said.
They fund their programs through an annual craft show held in November. This year's edition will take place Nov. 6 at Franklin Township Fire Company.
The club welcomes new members.
For more information, call Lovejoy at 610-703-7218 or check out "Lehighton Rotary" on Facebook.