Palmerton evaluates field house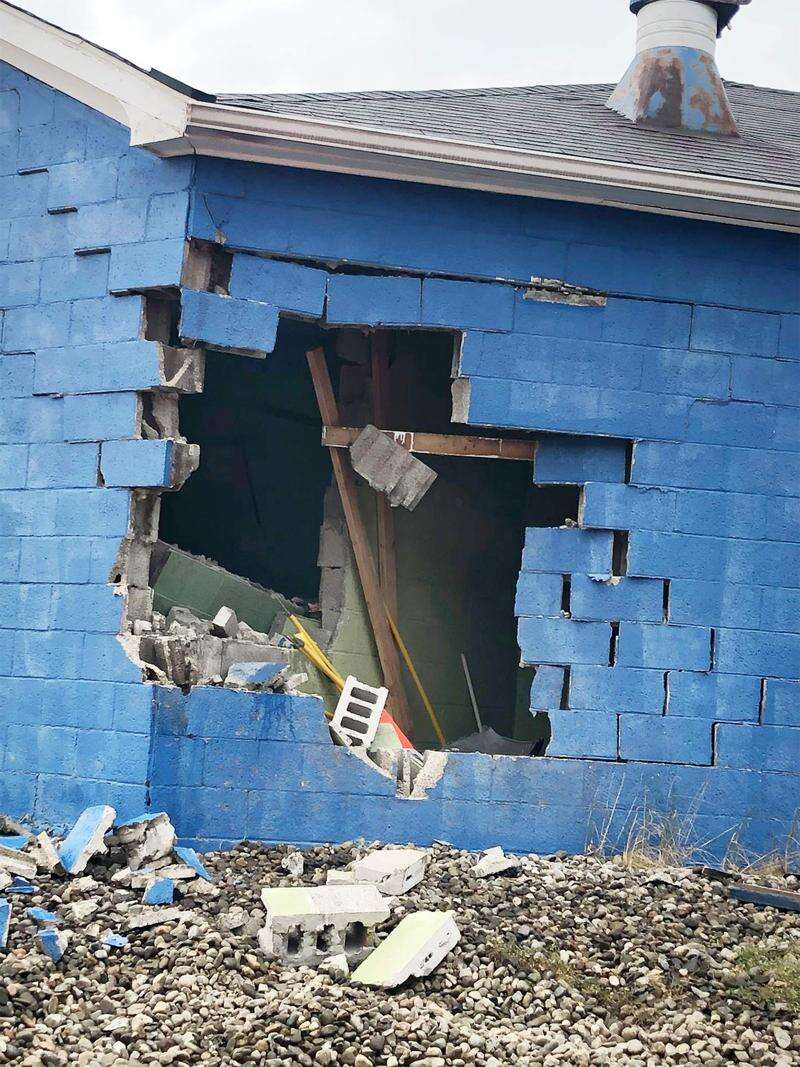 Published September 16. 2021 02:45PM
The days may be numbered for the field house at Palmerton Area School District's Seventh Street property after a vehicle slammed into it in May.
The district will receive $72,729.80 in insurance compensation for the damage, Facilities Director Joe Faenza said, but the big question remains, what happens next?
"We received two quotes," Faenza said. "One quote came to $24,500 to tear the building down and another came in at $100,500 to restore it to what it was before the crash."
Francis Botek, 81, of Lehighton, was traveling east on Delaware and wanted to make a U-turn to go west, but according to police, his gas pedal became stuck. The vehicle traveled across Delaware Avenue into the field house, leaving significant structural damage.
Last month, Faenza said Botek was driving a new Subaru that has since been recalled for an accelerator that sticks.
The field house is used exclusively by the Palmerton Booster Club, which holds practices at the facility, but plays its games at the high school stadium.
After lengthy discussion at a school board workshop last week, district officials agreed to talk to booster club representatives to gauge what type and size building it needs to store its equipment.
"My entire concern is that we do not leave the booster club kids high and dry," director Tammy Recker said. "It's a feeder program for us and we have always had a good relationship. They support us and we support them. I don't want anything taken away from them because of what happened."
Palmerton's engineer firm of record, Keystone Consulting Engineers, has been involved throughout the whole process since the crash occurred, Faenza said, and also recommends demolition. Either option, because of the cost estimate, would require public bidding.
Several directors last week mentioned that the booster club had previously paid for a concession stand/press box at the Seventh Street field.
"Since they had that constructed there in the past, I'd like to see us reach out to them and see what we can do together," director Doris Zellers said. "They may have more or different resources than we do. I just don't want to go into a meeting and say what size building do you need so we can take care of that."
If demolition, fencing and some type of replacement structure are the preferred option, board members said they would like to see the district's cost stay within the total for the insurance payment.
Faenza suggested a portable building could be delivered on site and most likely meet the needs of the booster club.
"I would think a 20-by-20 building would probably take care of their needs," he said. "That could be brought in and dropped right off there, similar to what we did up at the softball field."
The next step, according to district officials, would be authorizing the engineering firm to develop a set of specifications for demolition.