Maton talks about his struggles with Phils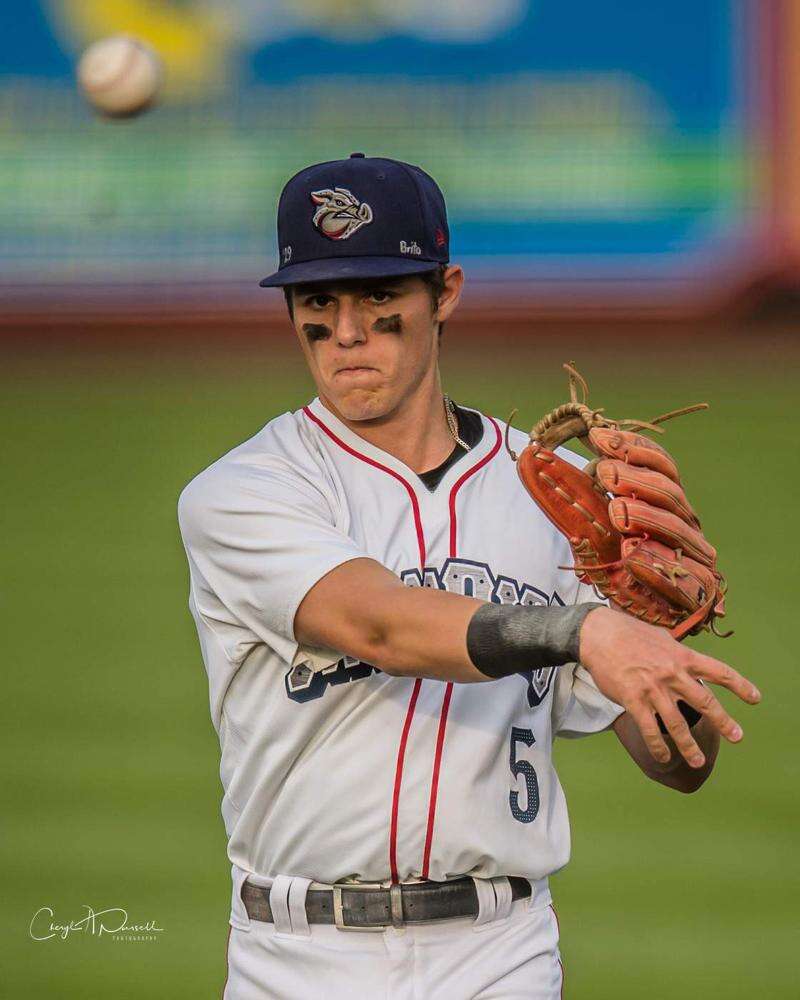 Published September 14. 2021 12:37PM
by Chuck Hixson tnsports@tnonline.com
For years, the Phillies were known as an organization that let their minor league players die on the vine, so to speak.
They were so cautious about moving players up a level that many of them started to regress statistically out of a feeling of gloom and doom brought about by seemingly being overlooked for promotions even though they were playing well.
When Josh Bonifay took over as the Phillies Director of Player Development in 2019, he vowed to change that approach. The problem was that he went too far and used small sample sizes of statistics and analytical diagnosis and pushed players along before they were truly ready.
The result was that players would advance and fail at the next level. If they did succeed there, they would again be jumped up a level and then face failure.
This season has seen a number of young players reach the major league level and sometimes succeed for a short burst of time, only to hit hard times and wind up being sent back to the IronPigs for more work.
From former first overall pick Mickey Moniak to infielder Nick Maton and then on to Alec Bohm, who burst into the majors a year ago only to fall flat this season. Young players would reach the major leagues quickly but not be ready to play at that level.
Former IronPigs manager Dave Brundage used to stress that having players struggle in the minors is where you learned the most about them. He theorized that players who had reached the Triple-A level obviously had skills and he was right when he talked about most of them never really having faced adversity in their careers. He used struggles as a teachable moment for young players like J.P. Crawford and Maikel Franco as they found ways to get themselves righted and working through adversity on the field.
Bonifay's approach never took that into consideration, preferring instead to simply reward success as quickly as possible.
When Maton returned to Lehigh Valley, he talked openly about his struggles at the major league level. Maton had joined the Phillies in April and two weeks later had pushed his average to a high of .357 in the majors and seemed to be a phenom. There was talk of him filling a permanent need for the lineup and what the Phillies may be forced to do with players like Scott Kingery and Didi Gregorius.
From there, though, things fell apart and by early June, his average had fallen by over 100 points and he was eventually sent back to Lehigh Valley.
"We [young players] all talk about the same thing. We need more reps down here," said Maton upon returning to the Pigs roster. "If we're not going to get reps up there, we need to get them down here. It's what's best for me in the future."
Maton, like other players, has become well familiar with the route between Coca-Cola Park and Citizens Bank Park in Philadelphia. He has been back and forth throughout the season, which is anything but ideal for a young player.
"It's different now than when I was coming up," said former Phillies great Larry Bowa on a recent visit to the Lehigh Valley. "I know as a young player, it would have been tough emotionally to handle going back and forth, but it would have happened.
"Even a guy like Schmidty [former teammate and Hall of Famer Mike Schmidt] would have been sent back down. He didn't even hit .200 in his first year. It was a lot different back then."
Bowa also pointed out the big difference between then and now in that in the early 70s, the Phillies weren't contenders but the 2021 team still has playoff hopes, so young players aren't given the chance to stick with the team because of the pressure of playing for a spot in the postseason. If they don't produce, they're back in the minors and someone else is given a chance.
There is some concern that for some players, the emotional damage can ruin a career.
Former top prospect Spencer Howard was pushed into service in the majors earlier than it was thought that he would be and he struggled from his first start in the bigs. He eventually went back to Triple-A and continued to struggle before being traded to Texas in a deal that brought Kyle Gibson and Ian Kennedy to the Phillies.
Even with the change of scenery, Howard - who was a highly respected prospect coming into the season - has struggled horribly. In four starts with the Rangers, he's got a 7.71 ERA, nearly two points higher than during his time in Philadelphia.
WHERE'S ALEC? ... Toward the end of the last homestand, Bohm started to take some ground balls at third base. It appeared that his hand injury, which he suffered when he was hit by a pitch on Aug. 20, was healing. Bohm didn't play on the recent road trip to Worcester and there is no word on whether he will be activated to play for the IronPigs in their homestand against Scranton/Wilkes-Barre.
TRADE BOUNTY … Hans Crouse, the 22-year-old righty who was also a part of the deal with the Rangers, made his Triple-A debut last week with Lehigh Valley. He threw 4 1/3 innings, allowing three earned runs against Worcester after 18 starts at the Double-A level with Frisco and Reading.