100 years of farming: Sernaks honored for four generations of agriculture, helping community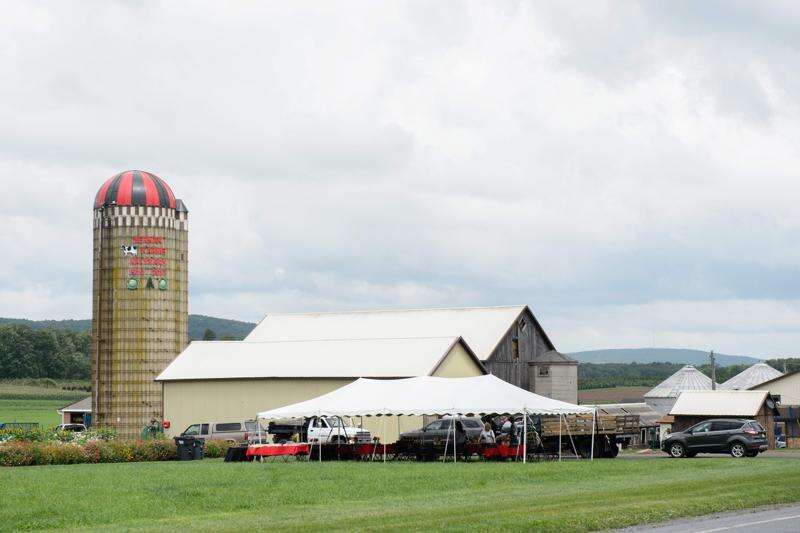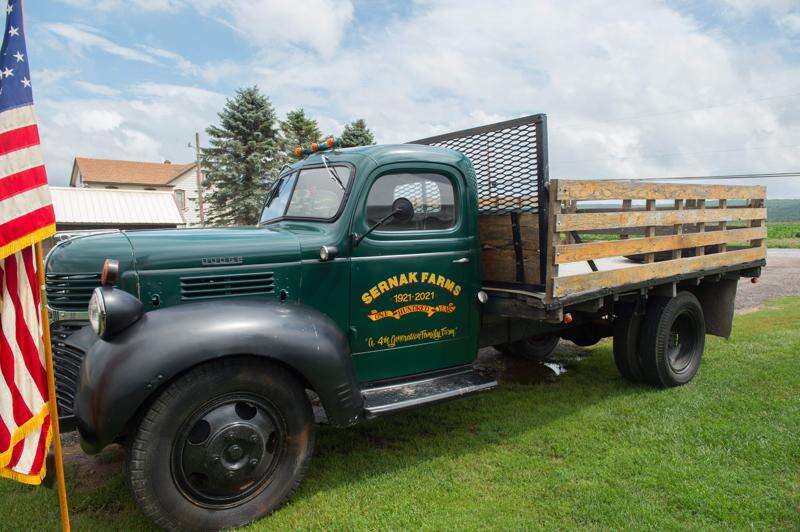 Published September 04. 2021 01:53PM
When Stephen and Ethel Sernak purchased 79 acres of land to begin a family farm in Weatherly in 1921, they never realized the love and dedication they began would create four generations of farmers and a century of helping the community.
But last week, friends, family, customers and area legislators gathered to recognize Sernak Farms for 100 years of farming.
The farm looks different from how it did in 1921 and has expanded to over 500 acres, with an additional 500 acres rented around the county, but the family's goal remains the same, and because of that, success has followed.
Jeffrey Sernak, owner of Sernak Farms and a third-generation farmer, thanked everyone for their support of their family over the last century, saying, "It makes you feel good to see everyone."
He credited his family's hard work and dedication to a dream his grandparents started and is passing along the tradition to his children.
Citations and congratulations were given to the Sernak family from U.S. Congressman Dan Meuser, state Rep. Doyle Heffley, the Carbon County Commissioners and Weatherly and Packer Township borough officials.
Meuser congratulated the Sernaks for reaching the milestone.
"How great for everyone to come out and make this celebration of a 100 years of a great farm," he said. "In 1921, approximately 25 percent of Americans worked on farms to feed the 100 percent, today less than 1 percent work on farms to feed the 100 percent. We all have to appreciate we have great food."
He spoke about his first meeting with Jeff, during a flood that took out his cabbage crop.
"It was a scene I will never forget, but Jeff stood there as he is now and looked at it and said, 'Hey, the water is going to drain, the sun will come out and we'll have another crop next year.'
"The mentality and fortitude of our farmers in our state and throughout the country is incredible," Meuser said as he congratulated the family.
Carbon County Commissioner Rocky Ahner, and Schuylkill County Commissioner Barron "Boots" Hetherington, who is a family friend of the Sernaks, also spoke about the importance of supporting local farms.
"The Sernak Farm's success over the last 100 years has been accomplished due to the family's hard work and dedication to the farm," Ahner said as he read a proclamation from the county. "... Family farms provide an array of agricultural products to consumers which create market opportunities that benefit and strengthen rural economies and communities."
A special plaque was also presented by Tom and Susie Gerhard, who have known the Sernaks for years.
"I can't think of harder working people than the Sernaks," Tom Gerhard said. "... It's hard to find a farm that operates like this farm, and it is beautiful."