It's in your nature: A bit about spiders and webs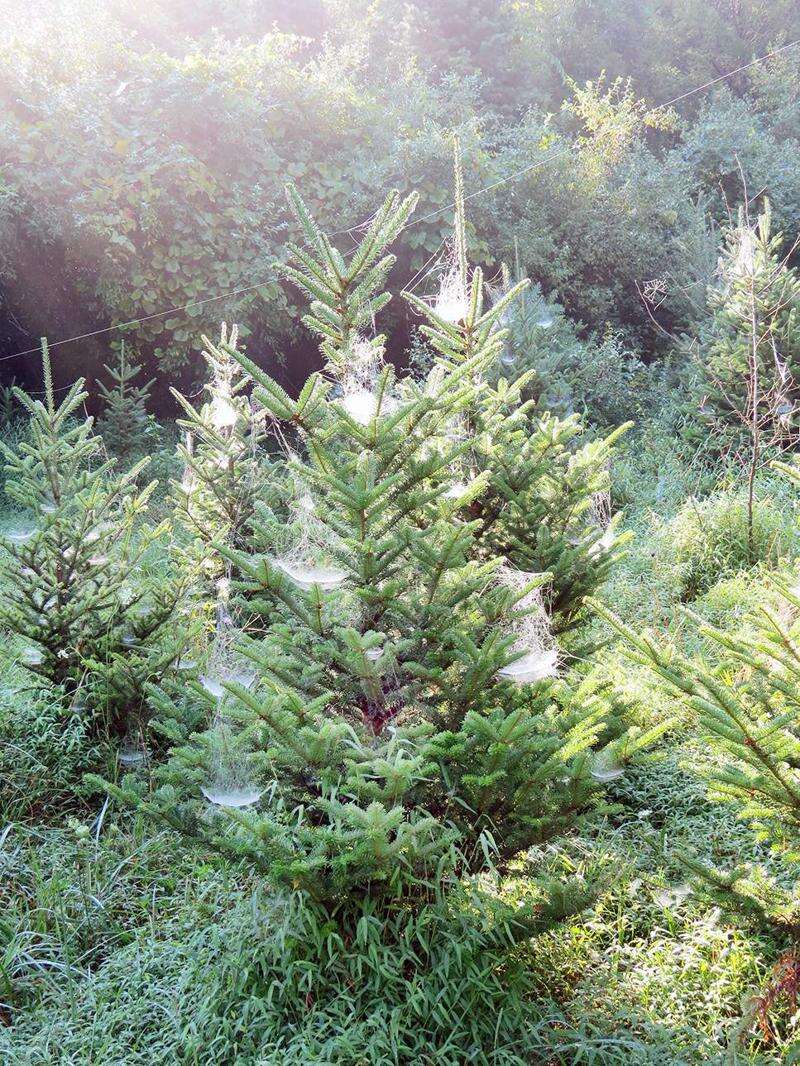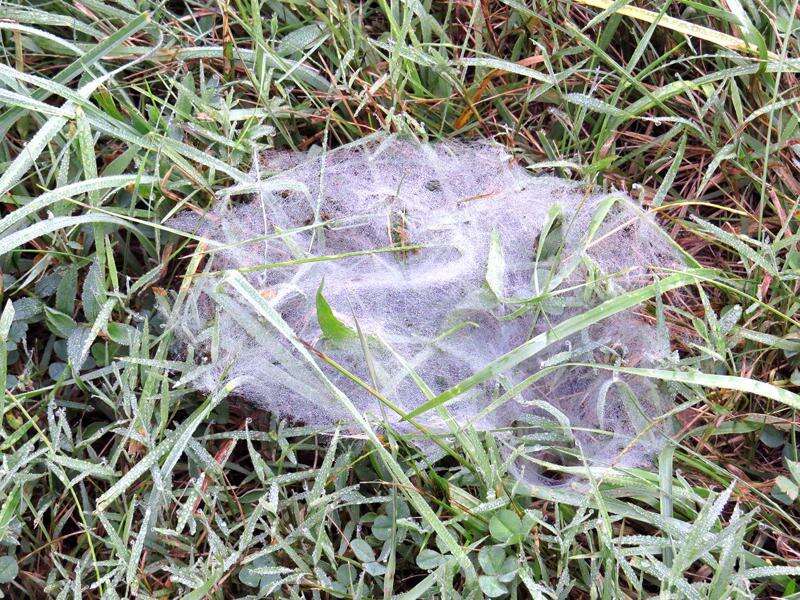 Published August 21. 2021 07:45AM
You're taking that early morning walk looking for a new bird for your list and yuck. The "yuck" was when a spider's gossamer stuck to your face. How about a bit of info on spiders and their webs?
Spiders are arachnids, not insects. They have eight legs and two body regions. Those two regions are the cephalothorax and the abdomen. Insect adults have six legs and three body regions. While there are well over 1 million insect species, spider species number a not too shabby 40,000 plus. They are found everywhere but Antarctica. Some spiders build webs, many do not. They all have two special organs called spinnerets that produce the silky webs and they all have biting jaws.
The spinnerets are located at the end of their abdomen. The spiders use special adaptations on some of their legs to help pull out the silk and to construct their webs. Most spider species build characteristic webs much like each species of bird produces a characteristic nest.
The spider web that stuck to your face was most likely a gossamer, a thin silky thread that it ejects into a slightest breeze to move to another branch or leaf to help anchor the new web it is building. After a few gossamers get tangled and stuck, the spider, upside down, scoots along one of the gossamers and the web building begins. Some young spiders use a gossamer like a tiny parachute to help it move to another location. This could be a few feet or if the wind is "just right," maybe a few miles.
Spiders produce two types of silk, sticky silk for ensnaring prey, and dragline silk. The dragline silk is stiffer and makes the "framework" of the web. To avoid getting caught in their own webs they have special adaptations on their feet to help them "negotiate" the web while it is built and when they need to hustle over to an insect they have snared.
It may surprise you that there are actually five types of webs: funnel webs, tangle webs, sheet webs, triangle webs and the one we most associate with spiders, the orb webs. Some orb webs that I have seen span over 3 feet. Be observant on that morning walk, look for the types of webs, and look out for the "yuck."
Test Your Outdoor Knowledge: True/False - Once a spider catches its prey, it bites it to kill it, then begins to "suck the prey's fluids," leaving an empty exoskeleton behind.
Last Week's Trivia Answer: Broad-winged hawks are the first hawk species to migrate through our area, and in fact, some are migrating already.
Contact Barry Reed at breed71@gmail.com.