LVHN Health Tips: COVID vaccines and children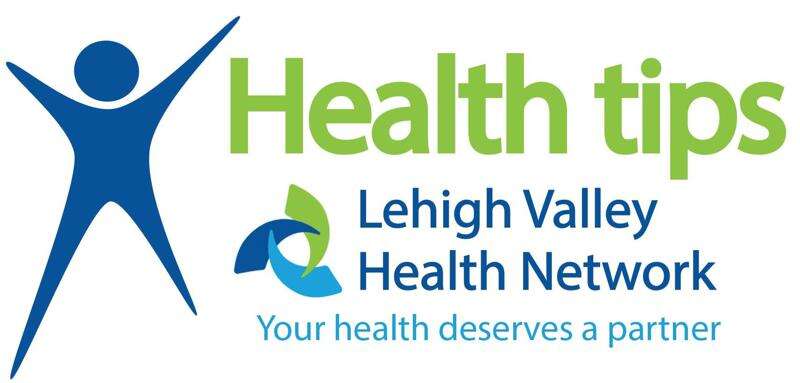 Published August 03. 2021 01:04PM
As parents prepare to send their children back to school, there's more to consider than backpacks, supplies and clothes.
In addition to checking off the usual vaccination list of measles, mumps, rubella, polio and chickenpox, parents are deciding whether or not to include COVID-19 on that list.
Dr. Gohar Ashraf, a pediatrician with Lehigh Valley Health Network, has some insight that might make that decision a little easier.
Ashraf said that a vaccine is a way in which to introduce an infection to a person's immune system in order to enable the immune system to make antibodies. These antibodies help the body fight the disease effectively and safely if there is an infection.
In the case of COVID-19, it is a protein from a dead virus that stimulates a response. Measles, mumps, rubella and polio all use a live-attenuated virus (a weakened live virus) in the vaccine, according to the U.S. Department of Health and Human Services.
"It's one of the miracles of medical sciences that we can protect our children without causing any serious side effects of that vaccination," Ashraf said.
Not all children
are eligible yet
Currently, the COVID-19 vaccine is approved for children 12 years and older, but active studies are going on for children younger than 12 years old.
"Yes, all parents should be strongly encouraged to get their kids vaccinated," he said.
The data will be submitted in the upcoming months, and the medical community expects the vaccine will be available by midwinter for children maybe as young as 5 or 6 years old, he said.
Still many people who are eligible to receive the vaccine are hesitant to get it for themselves, let alone their children. They are concerned with the term emergency use authorization.
The Food and Drug Administration used this type of authorization to bypass its usual process that can take years to approve a medication or procedure. Some people want to wait for this type of approval.
Others want to wait and see what happens to other people who get the vaccine before they get it themselves.
Ashraf said traditional FDA approval is a very detained and cumbersome process. It involves Phase 1, Phase 2, Phase 3 trials and sometimes even more, and the side effects are studied at length.
Not your typical vaccine
"This vaccine - COVID vaccine - is unique in that it is made with a different technology called messenger RNA, so this vaccine was faster, manufactured faster," he said. "But you have to understand that we are living in a very unusual circumstances where millions of people are getting infected and thousands of people are dying every day.
"So before this vaccine was approved, it was still studied in thousands and thousands of volunteers and found to be safe in this circumstances to be approved and given emergency authorization. But it does not mean that it puts your children at any serious side effects. Yes, there are some side effects of the vaccine, but they are very few and very less as compared to the illness."
Rare side effects
Although rare, a condition called myocarditis has occurred in children and teens who became sick with COVID-19 and to an even lesser degree, those who got the vaccine. The condition is an inflammation of the heart.
"If 1 million children get the vaccine, out of that 1 million, two kids or teenagers can get myocarditis-like symptoms, which can include chest pressure or trouble breathing. Compared to if 1 million teenagers or kids who get the COVID infection, the effects are far more outreaching and far more severe," Ashraf said.
"So compared to the effects of the COVID infection versus the vaccine side effects, it's a no-brainer to consider vaccination in this pediatric population in particular. And the myocarditis is usually milder and is self-resolving with supportive care."
Fewer complications, but still a problem
Overall, children do have less severe complications than adults when they get infected with COVID-19. Still, they can have a wide range of complications, Ashraf said. These include: arrhythmias (an abnormal rhythm of the heart), cardiogenic shock, pulmonary embolism, pancreatitis, hepatitis, encephalopathy (inflammation of brain), stroke, Guillain-Barré syndrome, cerebral edema, pneumonia and respiratory failure.
Now with the delta variant of COVID spreading faster than the original or any of the other variants, getting the vaccine may be even more necessary.
Studies have found that it is 40% to 60% more transmissible that the alpha variant that was first identified in the United Kingdom, and it is also more infectious in the pediatric population, Ashraf said. The alpha variant was 50% more transmissible than the original virus.
"The delta variant is the most hyper-transmissible, contagious version of the virus we've seen to date. For sure, it's a super spreader strain if there ever was one," he said.
Even if a person has already had COVID-19, they should still get the vaccine, because many people have gotten reinfected.
"Studies have shown that vaccination provides a strong boost in protection in people who have recovered from COVID-19," Ashraf said.