Stabbing victim always pitched in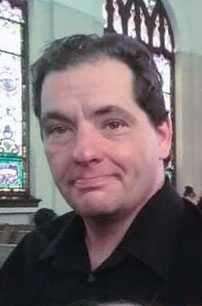 Published July 27. 2021 02:45PM
Jeffrey Beagle was no stranger to those in Palmerton.
The 48-year-old man who died Saturday after a stabbing at the family's Lehigh Avenue home could often be found at the Carbon Mini Mart on Delaware Avenue, but not because he had to be. He just wanted to help.
"Jeffrey was such a nice guy," Kadin German, a store employee, said Monday. "He volunteered here taking out the trash or cleaning. Anything he could do, he just wanted to pitch in. And when he did something, he always did it to perfection."
Outside the store Monday, one of its customers, Stephanie McKinney, said she remembered speaking to Jeffrey on at least one occasion and recalled his kindness.
"I'd see him around and he had a good heart," McKinney said. "He'd talk to you and you could tell he cared. It's a shame to see something like this happen."
State police have charged Jonathan Beagle, 38, with the homicide of his brother.
Police were called to their home on the 500 block of Lehigh Avenue about 6:15 a.m. Saturday.
Jonathan Beagle initially refused to come out of the home and told police that his brother was 'hurt really bad.' Eventually he came out of the home carrying a knife with blood on it.
Police found Jeffrey Beagle inside the home on the stairs with a stab wound. He was transported to St. Luke's - Lehighton Campus where he was pronounced dead at 7:39 a.m.
Jonathan confessed to the stabbing and told police he thought that Jeffrey and their mother were making noise to disturb him while he slept in the home's detached garage, and that they had locked him out of his bedroom.
German said there wasn't a day Jeffrey was at the store when he wasn't happy.
"He's the type of guy who lifted up everyone around him," German said. "Jeffrey put everyone in a better mood. What an awesome guy to be around. I'm going to miss everything about him."
Brianna Provost, Jeffrey's cousin, called him "the sweetest person you could ever meet."
"He always acted with love and kindness and he wouldn't even hurt a fly," she said. "If you needed a cup of coffee or anything he would be the first person to offer to make you a cup. He was loved by so many people."
Tributes to Jeffrey also continue to pour in online, describing him as a man with a "golden heart."
Phil Hess recalled being invited to his home around Christmas, when Jeffrey would hand him a gift and ask if he had enough to eat.
"Your heart's size had no limit," Hess wrote.
Caleigh Condit, owner of the Carbon Mini Mart, said the store has a collections jar out and will be accepting donations to go toward funeral expenses until Aug. 2.
Memorial services for Jeffrey P. Beagle are set for 3 p.m. Wednesday at Campton Funeral Home, 525 Delaware Ave., Palmerton. Call from 1 to 3 p.m. Wednesday in funeral home.