Panther Valley students celebrate health at wellness carnival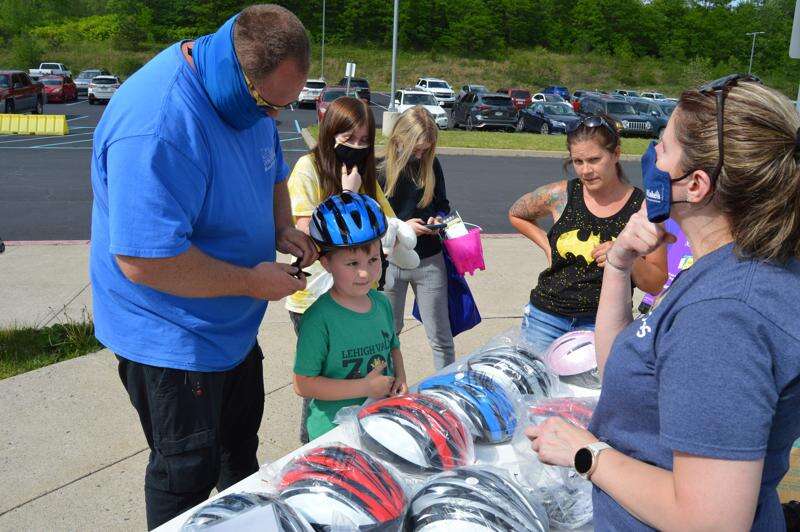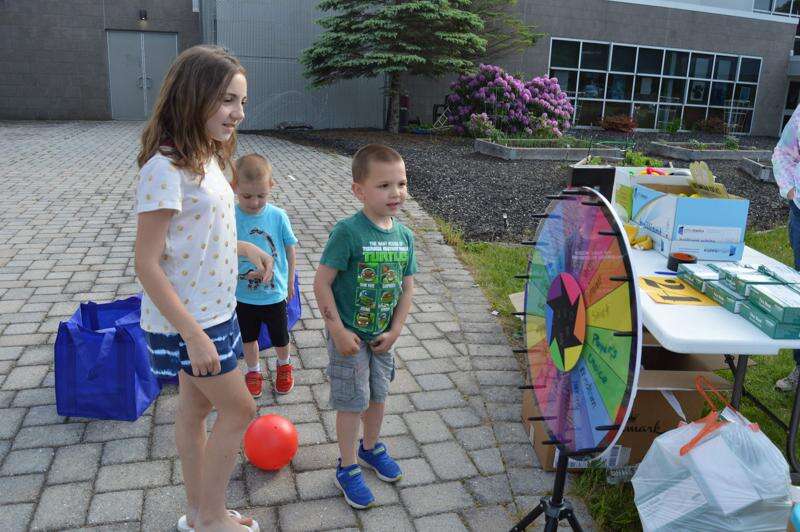 Published June 02. 2021 02:45PM
Amid the pandemic, it was hard to fault people for not giving their health and wellness the attention it deserved. Fifteen months of disruption also created new issues, both physical and mental.
Tuesday's health and wellness carnival held by the St. Luke's Adopt A School program was a good chance to get back on the right track.
A dozen agencies providing services for the community were on hand to answer questions and connect residents with resources. While the adults got information, the kids got prizes and games. St. Luke's also offered a COVID-19 vaccine clinic.
"It's a great way to think about it again. And now that things are getting back to normal, you can get your health back to normal, too," said Kerri Quick, Community Health School Based District Wide Coordinator for St. Luke's.
Many of the agencies have been getting back to normal. The process has been incremental.
Pathstone Headstart, in Lehighton, which serves children ages 3-5, noticed it was hard to replace the in-person interaction.
While most of their programs are back in-person, they still have to meet online with families instead of going into their homes.
"We did our best working remotely, it's just not the same, missing out on the social interaction and being in structured setting," said Gina Giltner of Pathstone Headstart.
Carbon Lehigh Intermediate Unit's early intervention department helps families of children ages 3-5 who are identified as having special needs. But with children staying at home more during the pandemic, some of those children may not have been identified.
"Since things have opened up we noticed our referrals have gone up as more professionals are working with kiddos and realizing they might need some services," said the intermediate unit's Amber Snyder.
Exercise is a key to wellness.
The Dance Factory in Tamaqua tried to keep their students active throughout the pandemic. They held practices in person, but had to record their performances for family members instead of performing them live. Instructor Skyy Clouser said it's good that the kids have received the activity and exercise, and they're looking forward to a return to normal.
"It's a fun way to keep the kids in shape. If they're not tired, I did something wrong," she said.
Families took different approaches to maintaining wellness during the pandemic.
Jill Barile bought her twin sons a trampoline and encouraged them to eat healthy.
"People don't understand, jumping on that thing, what a workout it is," Barile said.
Hydee Lehman, a Panther Valley sixth grader, did gymnastics. Her mom, Amanda, paid attention to mental and physical health while her workplace was closed. She exercised daily while taking college courses.
"The only thing I can say is stay moving, get up, walk around your house. Keep moving," Amanda said.
"Do something you like. Be yourself," Hydee added.
The health and wellness carnival is in its fifth year.
The adopt-a-school program has provided hundreds of children with medical, vision and dental screenings and care since it was founded in 2015.
Panther Valley School District Superintendent David McAndrew Jr. said the health network is always willing to help whenever the district needs it.
"It's great when all these partnerships work together for the community. Everyone has the same goals," he said.