LVHN utilizes virtual reality and augmented reality for brain surgery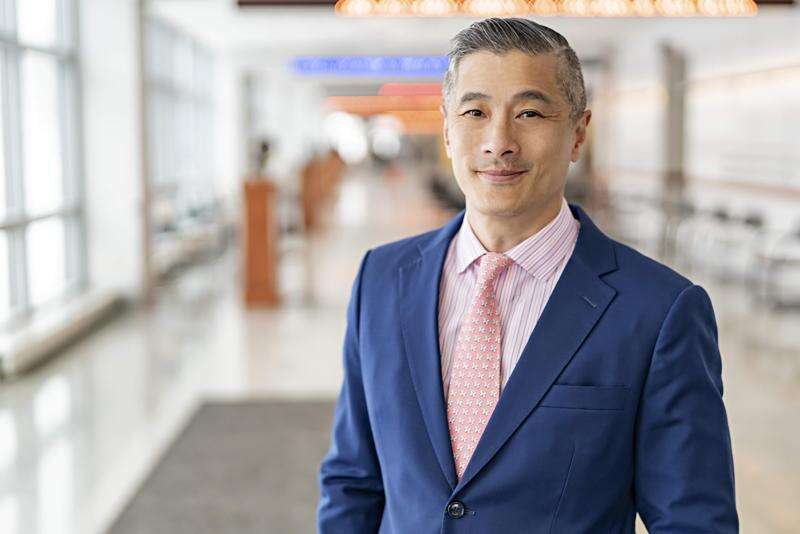 Published May 04. 2021 12:32PM
Lehigh Valley Health Network now offers extended reality, virtual reality and augmented reality visualization for neurosurgery patients and neurosurgeons.
It is the first health network in Pennsylvania to acquire the technology developed by Surgical Theater.
Walter Jean, Lehigh Valley Health Network Chief of Neurosurgery, is the only physician in the area using this groundbreaking technology.
"With the largest, most advanced robotics program in the region, Lehigh Valley Institute for Surgical Excellence continues to invest in the latest technologies to ensure our community receives the very best care," says Michael Pasquale, physician in chief, Lehigh Valley Institute for Surgical Excellence.
"We are proud to be the first in Pennsylvania to utilize XR technology for brain surgery."
Enhanced visualization for the patient
These leading-edge technologies, which take fighter pilots through training simulation scenarios and allow everyday people to fly to new lands in VR-enhanced video games, now allow patients to virtually fly through their own brain.
This immersive experience helps them visualize their diseases in three dimensions.
For patients who need complex brain surgery, XR can help them visualize their upcoming procedure.
"We meet hundreds of patients and explain to them our surgical plan. That communication can be difficult at times," Jean says. "Once we have a patient's brain scans loaded into the virtual reality software, they have the ability to see their own anatomy to gain a better understanding."
When patients place the headset over their eyes, they are transported to a virtual replica of their own brain. They can "fly through" their own anatomy, and the experience offers a visual explanation that often is easier to understand than medical terminology.
Enhanced visualization for the surgeon
Surgical Theater XR technology also allows brain surgeons to create a surgical plan by simulating different scenarios to find the best approach.
"The genesis of the technology is from air fighter pilots. The founders of the company discovered they could use the same technology in the medical field," Jean says.
Just like fighter pilots, brain surgeons can practice unique scenarios to be fully prepared for their mission.
During the operation, augmented reality allows surgeons to use "X-ray vision" to reach their targets safely and to stay out of danger by avoiding critical "no-fly" zones in the brain.
"Every patient's problem is unique. We design the surgical approach for every operation to fit the unique needs of each individual," Jean says.
Dr. Jean said that there are three diagnoses, in particular, in which XR technology can have a huge impact and entice patients to stay close to home at LVHN rather that travel for treatment.
Those three diagnoses or conditions are:
• Pituitary adenoma - A noncancerous tumor that can press upon and damage the brain and nerves.
• Acoustic neuroma - A noncancerous tumor on the main nerve leading from the inner ear to the brain that can press against the brain and interfere with vital functions.
• Trigeminal neuralgia - A chronic pain condition affecting the trigeminal nerve in the face. Symptoms range from mild to severe facial pain.
Jean joined Lehigh Valley Health Network in February. He is a board-certified neurosurgeon with expertise in complex intracranial surgery. Jean is known worldwide for his expertise in complex brain surgery.
His acclaimed textbook, "Skull Base Surgery: Strategies," is used by neurosurgeons across the globe to learn about open and endoscopic skull base surgery.
As a pioneer, Jean utilizes XR in neurosurgery and brings this revolutionary technology to the Lehigh Valley.
To schedule an appointment with Jean, visit LVHN.org/WCJean.