Couple celebrates 75 years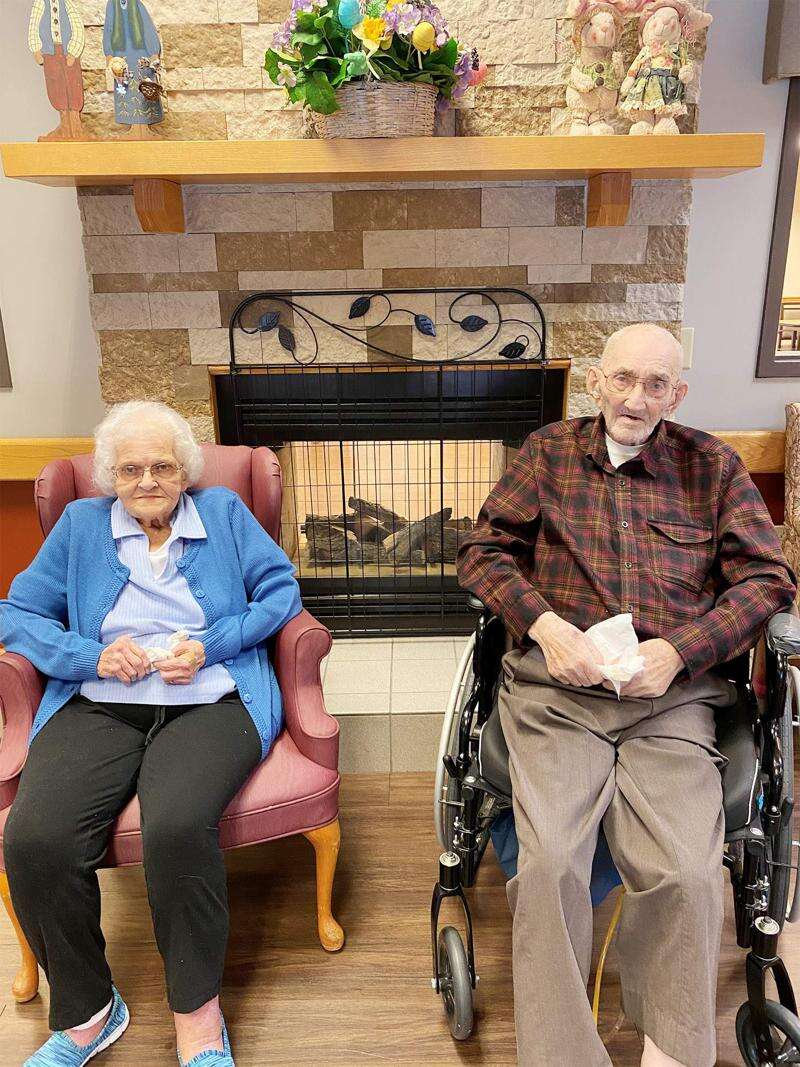 Published April 22. 2021 02:45PM
On March 13, staff and residents of MapleShade Meadows Senior Living in Nesquehoning celebrated with residents Roy and Doris Habel on the occasion of the couple's 75th wedding anniversary. Roy is 96 and Doris is 91.
Doris explains that she was only 16 and her beau, Roy, was 21 when the pair decided to "just run off to Maryland and get married." She adds that both of their families were "quite surprised," but that neither she nor Roy have ever regretted it!
After marrying, the couple settled in Schuylkill County, where Roy supported his family by operating his own coal collecting/hauling business.
"I had my own hole at the top of the mountain, and I had a small truck, and it was hard work. I used to go up to the top of the mountain and dig out the coal and sell it to others."
Roy says that he had his business for 52 years and that his son "Poncho" worked with him.
Doris explains that while she was raising their family, she worked in a garment factory, John E. Morgan's, in Schuylkill County, where she specialized in trim work. She notes that even though she was a working mom, she was grateful to be able to be home from work by the time her four children returned from school.
Asked to what they attribute the longevity and success of their marriage, Doris is quick to answer, "Oh, we never cheated and we have total respect for each other. Plus, everywhere I went, he went, and everywhere he went, I went."