Under my hat: An expert in disguise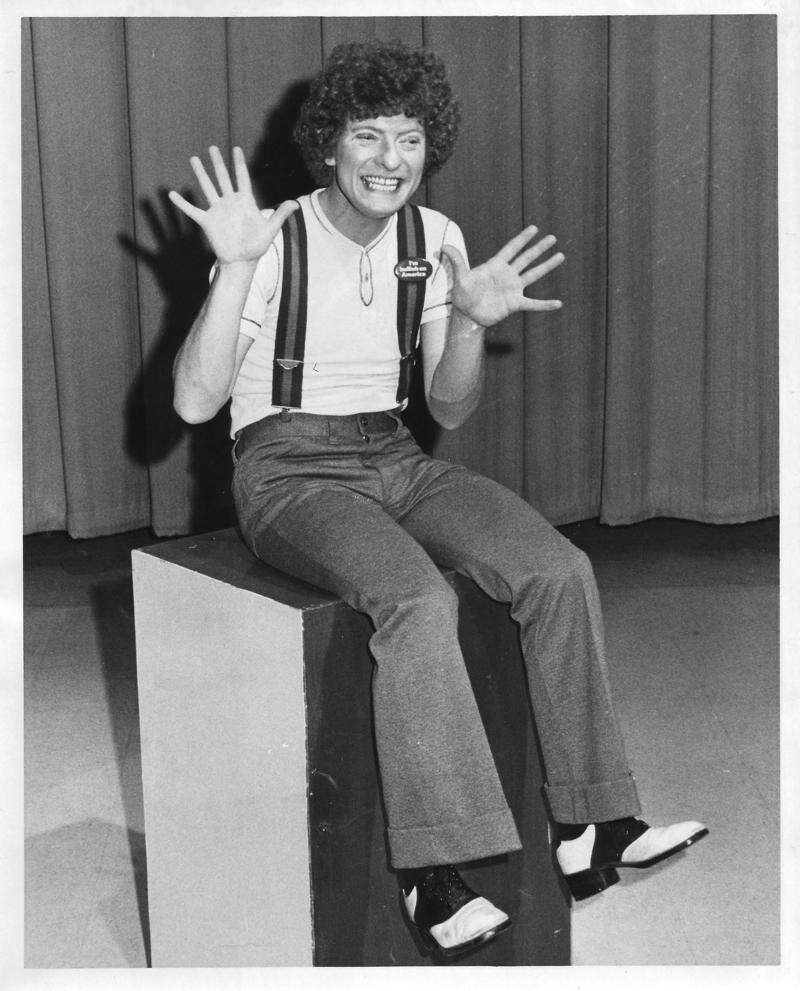 Published April 15. 2021 12:56PM
Is it possible to accurately describe the essence of Tamaqua native George Miller?
He was an enigma. Elusive. A man of contradictions and an expert in disguise.
He was the quintessential character actor. He was Mark Twain, Will Rogers and Asa Packer.
He was Ben Franklin and Thomas Edison.
He could become anyone he wanted to be. There was no role he couldn't master.
In fact, he made a living being everybody but himself.
In 2000, he surprised his hometown by storming into a Tamaqua Area Chamber of Commerce event. It was the 50th anniversary dinner. Miller showed up dressed as 1799 town founder Burkhardt Moser.
In a German-Pennsylvania Dutch accent, he spoke - and joked - of struggle in the town's earliest days.
"When I first came here, Tamaqua was full of turkeys. There are still a lot of turkeys here," he shouted, as 160 attendees burst into laughter.
After a rocking, hilarious performance, Miller broke character and spoke intimately to the crowd, something rare.
"I became a polymer chemist before I realized I wanted to be in the theater."
Perhaps it was no surprise. Miller's years in Tamaqua were spent in devotion to the performing arts. He was the town's biggest proponent of theater since legendary performer and playwright Ruth Steinert.
Miller also was likely the first town resident to be a member of the Screen Actors Guild.
Classmate R. Thomas Berner recalls that the yearbook says this of Miller: "This jolly lad from North Ward enjoys making people laugh … usually found in a group."
He was voted most mischievous of the Class of '61.
Miller worked as a Times News journalist, Tamaqua bureau manager, for several years. All along, he spent his leisure hours directing and performing.
Never satisfied with an excellent performance, he always wanted to push the envelope. His goal was to achieve characterizations that exaggerated the eccentricities around us. He wanted us to see ourselves in a different light.
He often fostered messages that shocked conservative audiences or perhaps reframed controversial discussions in new and challenging ways.
In 1973, Miller engineered a special arts event in his hometown, one that has never been matched.
He organized a theater ensemble using youth from Tamaqua Area High School and Marian High School. The group stuck out their necks and performed a daring musical hardly ever seen at the high school level - "Man of La Mancha."
The subject matter is risqué. The show's leading character is a prostitute. The fact that high school performers, including a Catholic school, worked together to pull this off is remarkable.
Miller chose to mount the show in the Tamaqua school's outdoor amphitheater. He created a revolving stage, another innovation.
Even as he worked with aspiring hometown actors, Miller was active in the Lehigh Valley, especially at Guthsville Playhouse. Locally, he served as a member of the Critics Circle of Lakewood Musical Playhouse.
In 1975, he became resident director of the Curtain Call Players, a semiprofessional theater troupe which flourished for several years in the Panther Valley-Tamaqua area.
Incessant love of theater eventually drew Miller to a larger arts environment in the Lehigh Valley. He moved south, eventually becoming owner and artistic director of Allentown's Theatre Outlet.
His contributions to theater were recognized in 1997 when he was named to the Pennsylvania Council of the Arts.
By 2005, Miller's career took him internationally. He joined with Kate Scuffle and established Selkie Theatre, producing shows in Ireland and the U.S. By that time, Miller had been a director and performer for more than 50 years and had worked with virtually all of the theatrical organizations in our region.
Still, he never forgot his roots.
"Tamaqua is my home, and it is a beautiful place," he said at the chamber dinner. "I came back here to remember how Tamaqua shaped my life."
Over the past two years, the pandemic has dealt a deadly blow to theater circles. There have been no shows, concerts, festivals or touring productions. Arts and cultural events are still being canceled and may not survive.
Yet, some believe if there was a way to orchestrate an arts recovery, it'd be through the talent and innovation of George Miller.
But that's not going to happen.
He passed away Tuesday and took his genius and energy with him.
George Miller will be missed.
Contact Donald R. Serfass at dserfass@tnonline.com.