Winter storm causes commute challenges Monday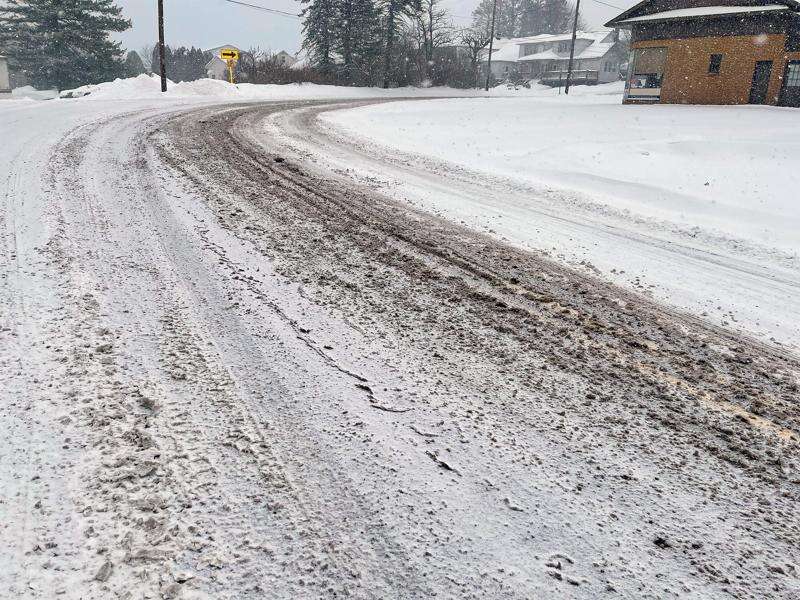 Published February 23. 2021 11:18AM
The northeast has been hit hard with winter weather across the past calendar month, and the region had more of it to deal with on Monday.
Monday's winter weather advisory, which called for 3 to 5 inches of snow, proved to be fairly accurate. All nine local school districts were affected to some degree - none of them held in-person education.
Travel across the region was dangerous during the morning and early afternoon.
The Pennsylvania Department of Transportation announced that speed limits were restricted to 45 mph on highways Monday, and commercial vehicles had to move to the right lane on many roadways.
Locals reported that travel conditions on Route 209 between Lansford and Tamaqua around noon Monday were unsafe.
Traffic was also at a standstill in Hometown during the early afternoon. Residents reported that multiple tractor-trailers were stuck, which caused the backup.
The Mahanoy City Police Department announced a travel advisory on its Facebook page around noon, stating "Mahanoy Township Police have just requested our officers shut down the Vulcan (Route 54) at the eastern borough line due to multiple stuck vehicles on the hill.
"This is supposed to be a fast-moving storm, but with heavy snow. Please stay home and allow road crews and tow services a safe space to operate in."
Route 903 in Kidder Township was closed for a period of time around 2 p.m. Monday, reported by the Carbon County Emergencies and Weather Facebook page.
The "Packerton Dip" on Route 209 is often a tough stretch to travel through bad conditions. It was reported that a tractor-trailer was stuck between noon and 1 p.m., which caused delays.
According to police Chief Sean Smith, a tractor-trailer had to be towed out of an intersection in Nesquehoning around 2:10 p.m. Monday.
Route 33 in Monroe and Northampton counties was snow-covered, and delays were reported as people were stuck in the snow. Monday night black ice was reported on the highway.
Most major roadways were reported to be in much better condition by Monday evening. According to AccuWeather, the area should see highs in the 40s this week.