Crews on scene at Palmerton fire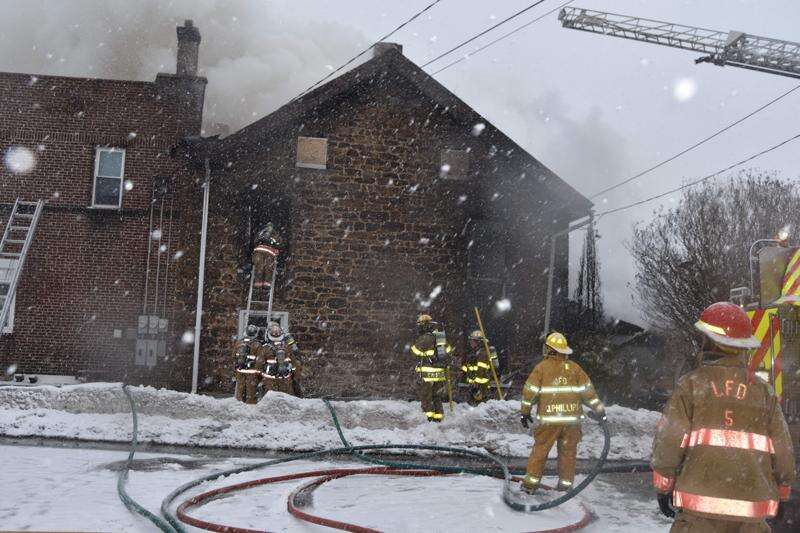 Published February 22. 2021 09:48AM
Crews are on scene of a fire in apartment building on the 300 block of Lehigh Avenue in Palmerton.
Fire broke out in the four-unit complex shortly before 10 a.m. The fire is at the rear of the building.
Fire companies on scene with Palmerton, include crews from Lower Towamensing, Bowmanstown, Lehighton, Walnutport and Nesquehoning.
According to reports on the scene, a firefighter has been injured.
The Palmerton Cat Project reported three cats have been taken to Little Gap Animal Hospital to be checked. Several cats are missing.
The Red Cross was called to the scene to help displaced residents.