Tamaqua club closes after 100 years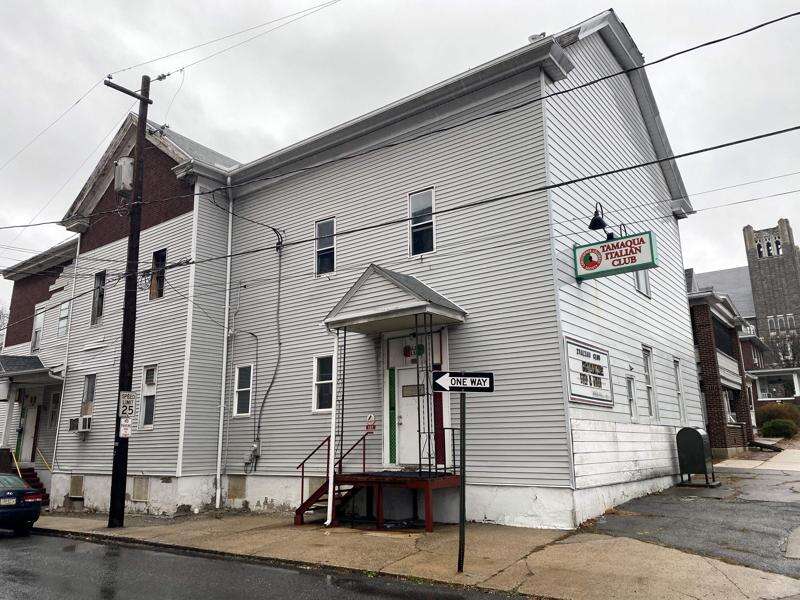 Published December 01. 2020 01:45PM
Nearly a century after it was founded, the Tamaqua Christopher Columbus Society has come to an end due to the financial impact of the pandemic.
The organization, known as the Italian Club, lost its home in a tax upset sale in September, according to Tom Banditelli Sr., longtime member and grandson of one of three club founders.
Banditelli said Monday that without viable income, members just couldn't pay the bills.
As a result, the club's home at 231 Mauch Chunk St. was sold by the Schuylkill County Tax Claim Bureau on Sept. 28. According to courthouse records, the high bidder was Luis R. Gonzalez Espinosa, who paid $5,470 for the property. No address for Espinosa was provided with sale results.
The closure is an emotional loss for club members and the Banditelli family.
"It was founded in the 1920s by our grandfather (Louis) Banditelli and two other local Italians. They put their homes up for collateral to purchase the building at the corner of Mauch Chunk Street and Schuylkill Avenue."
According to records, the building, with entrance at 101 Schuylkill Ave., was built as the First Lutheran Church, dedicated June 25, 1876, forerunner to Zion Lutheran. A major rebuild was completed on June 24, 1901, before a third structure, today's Zion Lutheran, was erected a block away.
The Christopher Columbus Society then bought the old church and converted it to their headquarters on Oct. 29, 1937, where it served as a center for social activity, community service and camaraderie for 83 years.
"The Italian Club that I remember was a hub of activity from the 1940s and began changing during the '90s as supporting members passed away and the younger generation had a different lifestyle," Banditelli said.
"Some of us tried to keep the club above water with the very popular spaghetti dinners, bands, dart and pool leagues, rentals for weddings, birthdays and meetings. As our family got older and unable to be actively involved, a few of our active social members took over the responsibilities."
But restrictions and limitations associated with coronavirus dealt the group a final blow.
"When the COVID-19 pandemic hit, the club was forced to close due to debt and lack of income. According to the charter, we were told, the building would revert to the church. This didn't happen and the building was sold at auction. Much of the history, pictures and records should be still in the building and hopefully not pilfered."
Banditelli said he has a portion of club records in his possession and will try to obtain the rest.
"I'll try to get what's there. I was hoping to give them to the Tamaqua Historical Society."
The future use of the building is unclear.