Spotlight: Touch of Americana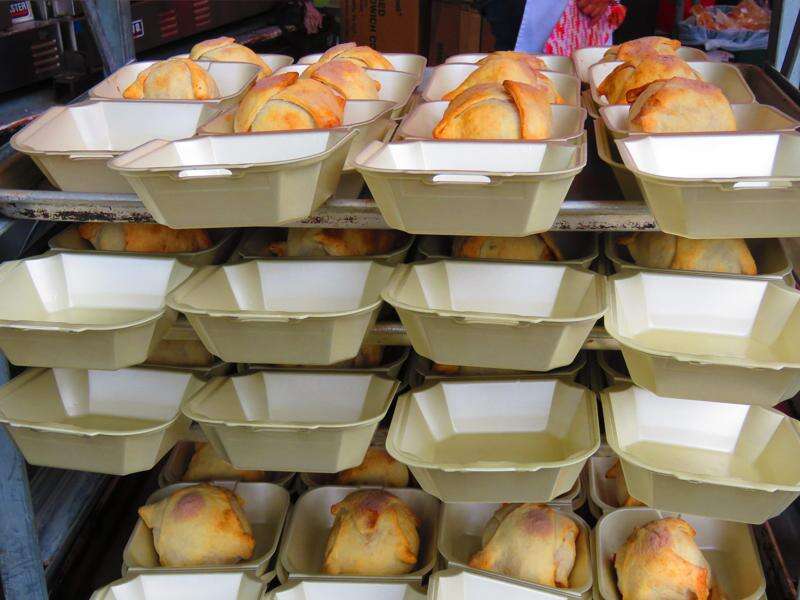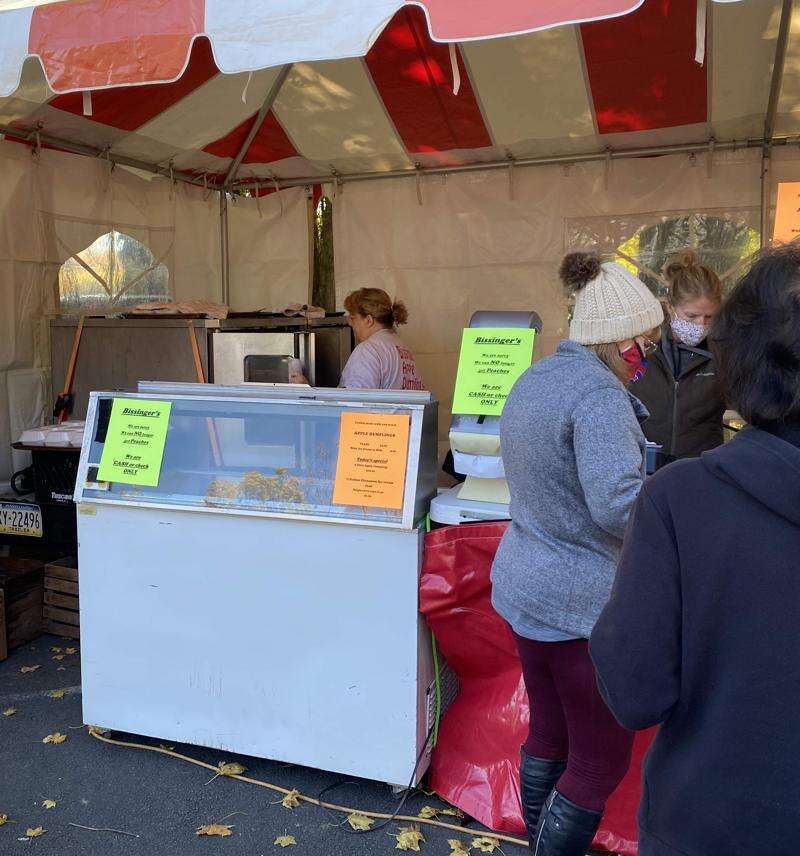 Published October 24. 2020 08:06AM
If legendary oil painter Norman Rockwell could be found at one particular local event, he'd surely be attending Ashland Applefest.
Over the past several years, the October tradition in northwest Schuylkill County has matured into a quintessential, homegrown autumn celebration of a love affair with apples.
And if motherhood and apple pie go hand-in-hand as American traditions, then Ashland is the perfect place to host the festival. That's because the town, population 2,800, is home to the 1938 Mothers' Memorial, an oversized bronze reproduction of the Whistler's Mother painting, a monument erected to honor all mothers. It's the only one of its kind in the world. Just a few blocks away, Ashland Applefest has earned a warm reputation as a cozy little event hosted by Washington Fire Company. It takes place at tree-covered Eureka Park, 1700 Race St., a site high above the mountainside community.
The historic park is a bucolic, small-town space to get away from the rat race. It offers free parking, outdoor recreation and nature preservation - basically a relaxing space open to the general public and maintained by the Ashland Parks Department.
There, Ashland Applefest is a calm, soothing attraction, not a wild, loud carnival. There are no Ferris wheels or kiddie rides.
Instead, it's a Sunday afternoon delight that draws small crowds looking for great food, live music, a basket raffle and place to unwind.
It seems the big draw is the all-American apple dumpling, prepared from scratch on-site and baked there, too.
The dumplings typically are made by Bissinger's of Bloomsburg, a vendor many will recognize for offering the same treat at the Bloomsburg Fair.
Bissinger dumplings are made with an old-fashioned manual apple peeler that peels, cores and then spiralizes the apples, which are then nestled into a flavorful thin dough and baked to a turn. They're served with vanilla ice cream or milk. Cinnamon ice cream also was available for purchase.
The baked-to-perfection dumpling was a taste of mother's kitchen for $4 each. Those who couldn't get enough could buy six for $20.
Another festival favorite - cheesesteaks prepared by Wilburton Fire Company, so popular that there's always a long queue at the food truck.
The festival also offers hot cider, caramel apples, apple pie and, well, all things apple.
Other fare includes potato cakes, bean soup, vegetable soup, macaroni and cheese, hot dogs and hamburgers.
For souvenir hunters, craft items and clothing also are available.
With many other events canceled this year due to COVID-19, Ashland Applefest on Oct. 18 provided a respite for weary, housebound worriers - or those brave enough to venture forth.
The park is spacious enough to socially distance, and many attendees wore masks.