LVHN psychiatrist offers tips to help with your mental health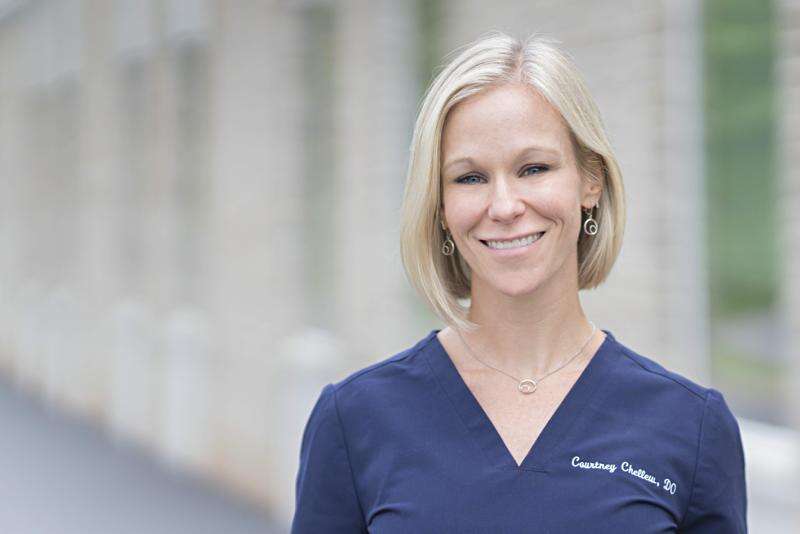 Published October 20. 2020 11:59AM
Everyone gets down sometimes, and 2020 has given all of us lots of reasons to feel stressful and anxious. But sometimes, it gets to be just a little too much for a person to handle.
Dr. Courtney Chellew, a psychiatrist with Lehigh Valley Health Network, said there is no shame in seeking help.
"People deserve to feel better," she said. "It's not a weakness to seek help. I think strength is using everything at our disposal to get better."
Chellew explained that fear is our mental response to a known threat. Stress is the physiological response to fear, for example the heart rate going up. And anxiety is the combination of fear and stress.
Some anxiety is fine and good, such as being anxious to take a test, which leads the person to study more. But sometimes, it isn't. Sometimes anxiety can remain even after the threat is gone. That is called chronic anxiety.
When anxiety gets to a point that it affects a person's life, relationships or health, then counseling should be considered.
Chellew said severe anxiety also has led to severe depression, which has in some cases led to people who have never thought about suicide before, thinking about it. Severe anxiety can also exacerbate suicidal thoughts in people who have contemplated it before.
Treatment is available though.
"Sometimes when people feel really depressed or they're having suicidal thoughts, the brain almost tricks you into thinking things will never be different. This is the way you will feel forever, and that's really not the case," Chellew said.
September was Suicide Prevention Awareness Month, and Chellew said it's important for people to recognize the signs and take them very seriously.
Symptoms of serious depression include missing important obligations that wouldn't ordinarily be missed, such as work or school, as well as extreme isolation or withdrawing from people, a lack of motivation to do much of anything such as get out of bed or take care of themselves, sleep changes, appetite changes, inability to focus on tasks, and talking about not wanting to be around anymore.
Chellew said it is important to talk to the person. Don't ignore it. Instead, refer the person to resources where he can get help, and offer to take him to an appointment for counseling.
She also recommends finding out what means he has available to use to take his own life. If he has a weapon, then talk to him about keeping the weapon at someone else's house until he's feeling better. If he is on medication, then manage the medication for him.
"Put barriers in place to stop them," Chellew said.
Suicide is not necessarily planned out. It often can be an impulsive act, she said.
"If it's very accessible, having something right at your fingertips, then it's very lethal," Chellew said. "It can be a dangerous recipe."
Most of the time anxiety isn't going to lead to suicidal thoughts, but recognizing it is still important.
Chellew said recognize their stress and be there for them, talk to them about it.
"Sometimes, it can be really helpful to have an outside person looking in saying, 'I'm really worried about you,'?" she said. "Let them know you're coming from a place of love and support. And you just really want to help them."
Again, it is a good idea to give them a list of resources that could help them, including counseling. Be willing to take them to an appointment, make a meal, and give them options of how you can help them. Don't just ask them how you can help, she said. It's too vague, and too easy for them to decline the help.