Woman flown from Rush Township crash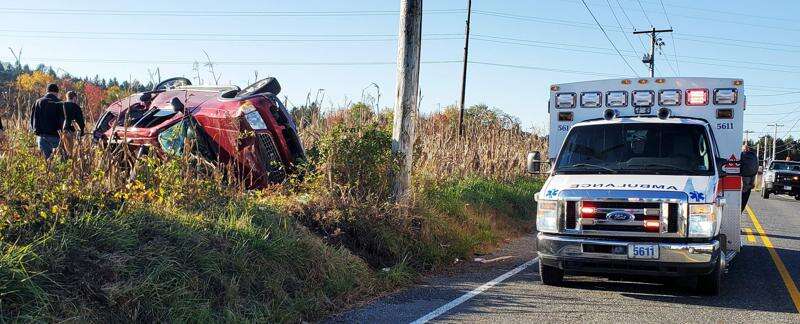 Published October 17. 2020 05:09PM
A woman was seriously injured Saturday morning when involved in a crash in Rush Township.
The incident occurred just after 8 a.m. She lost control crossing the roadway climbing an earth embankment before impacting with a utility pole. Her vehicle came to rest on its side. Radio reports were she was ejected from her sport utility vehicle.
The victim was treated at the scene by members of the Ryan Township ambulance and Lehighton paramedics before being flown to a trauma center.
Hometown Fire Police maintained traffic control at the scene shutting down the roadway.
Hometown Fire Company responded to the scene assisting medics. Rush Township police are investigating the incident.