Partial collapse in Mahanoy City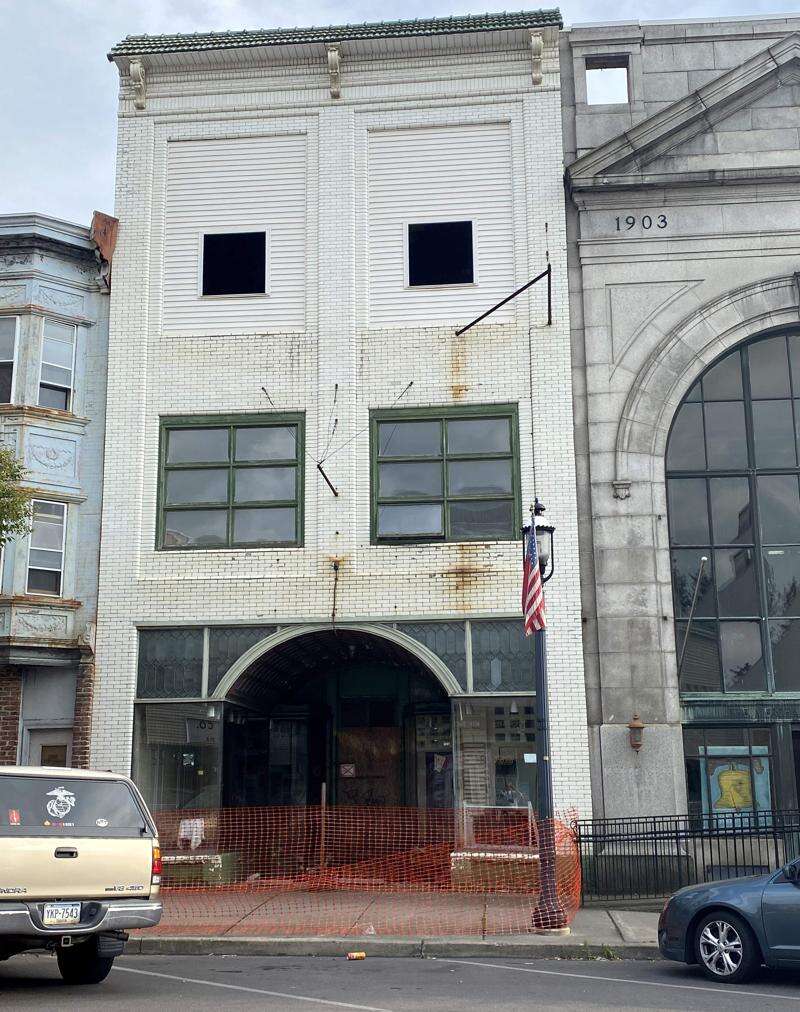 Published September 25. 2020 11:50AM
Workers have roped off a Mahanoy City sidewalk after the collapse this week of the entrance to what was a major downtown clothier and shopping destination for decades.
Passers-by noticed that the entry to the former Kleckner Dry Goods Company store at 24 E. Centre St. fell into the basement, creating a hazard along the sidewalk of the main street. The well-known entryway featured an embossed, arched tin ceiling that led shoppers into a store described as one of the most distinguished in the area, according to a published history of the Schuylkill County borough.
Opened in 1921, the elegant shopping venue went on to specialize in women's and children apparel, offering the finest in Roaring '20s fashion from New York City during Mahanoy City's prosperous heyday.
Neighbors said Thursday the large building, owned by a Mahanoy City resident, has been in deteriorating condition, along with others nearby.
The collapse is the second such significant event in the town this year. In July, upper floors of the former Sheehan and Sons Beer Distributor building at Main and Maple streets collapsed. That structure is currently being razed.