Work advances at St. Luke's Carbon Campus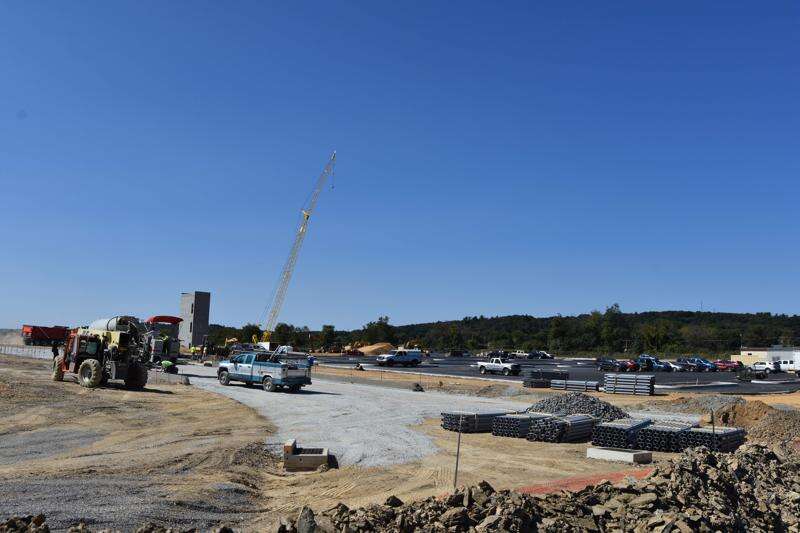 Published September 24. 2020 02:45PM
Work continues to advance at St. Luke's Carbon Campus in Franklin Township.
Construction is well underway at the site, according to Dave Winter, project superintendent.
"Since we hit the ground running, we're on or ahead of schedule," Winter said.
The $80 million campus will be located on more than 100 acres at the intersection of Fairyland and Harrity roads.
Once completed, the hospital will provide area residents local access to a range of specialty services in a full-service, three-story, 155,000-square-foot hospital.
Built with American steel, the St. Luke's Carbon Campus will be equipped with 80 beds, 20 emergency department exam rooms, three operating rooms and two OR procedure rooms. Specialty services will include trauma, cardiology, neurology and radiology, among others.
It will also eventually house a new cancer facility and women's health center.
In June, the township's board of supervisors adopted a resolution authorizing the submission of a Redevelopment Assistance Capital Program and business plan, as well as the execution of the cooperation agreement with St. Luke's Hospital.
The RACP is a commonwealth grant program administered by the Office of the Budget for the acquisition and construction of regional economic, cultural, civic, recreational, and historical improvement projects.
The grant is in the amount of $750,000, and was for site preparation work. The overall cost is $8 million.
Supervisors in February conditionally approved St. Luke's subdivision plan.
In October, St. Luke's University Health Network broke ground on its new St. Luke's Carbon Campus under a tent at the site.
At its peak, construction of the Carbon Campus will employ over 200 construction workers through dozens of contractors.
Last September, supervisors approved a developer's agreement that allows St. Luke's to begin construction.
Back in September, St. Luke's said it was still working with the Pennsylvania Department of Transportation, PPL and the Lehighton Water Authority for utilities and the project's driveway along Route 209.
The agreement says that the township will let St. Luke's begin construction, but St. Luke's can't open the hospital until those agreements are in place. The supervisors previously approved plans for the project in January 2019.
St. Luke's Senior Vice President Bob Martin said St. Luke's negotiated the agreement so they could begin construction while working out the complicated contracts with the three agencies. He said the health network is confident those deals would be completed, and they didn't want to delay construction in the meantime.
The agreement also includes a $100,000 donation for the township to use for road projects.
St. Luke's hopes to open the facility in early 2022.