Cyber woes still plague Pl. Vly.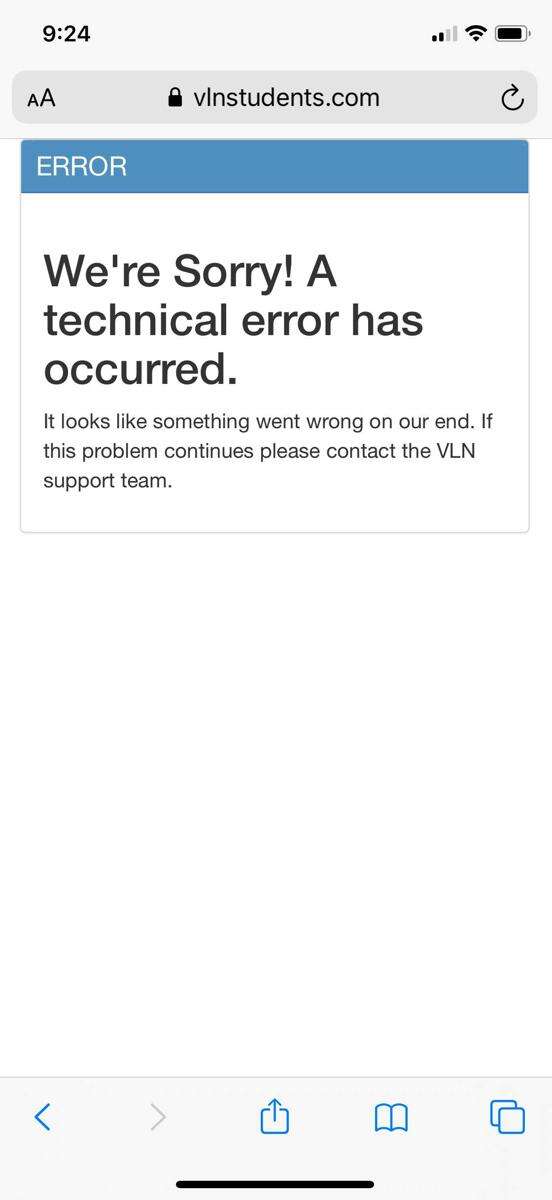 Published September 23. 2020 02:45PM
You know how it feels when you see that spinning wheel when you upload, and then it doesn't go away? Imagine looking at that spinning wheel for three and half weeks.
That's how it feels for parents and students stuck in Pleasant Valley Cyber Academy's spinning wheel - no end in sight.
"It's been a nightmare," said Chrissy Philhower of Kunkletown, whose daughter is in sixth grade. "I don't know how this is legal."
Philhower said she has heard 157 students of the 800 that were admitted to the cyber academy have not received their books and supplies. Her daughter and two nieces are in that group, and they are anxious about when this will all be resolved.
"We're not getting any updates," she said, even the district's weekly newsletter says nothing about the cyber academy.
Students who have received their textbooks and logins, they can't access the classes. The system is down.
The only update about the cyber academy posted on the school district's website was posted on Friday: "Pleasant Valley Cyber Academy Update - The cyber portal is not working properly. Because of this, students cannot log in. Our vendor knows about the problem and is working on a solution. Please know, the problem is not on Pleasant Valley's end. There will be no weekly due dates in cyber until this problem is rectified. Thank you."
The vendor is VLN Partners based in Pittsburgh. The company started in 2007, and the school district began its cyber academy with them in the 2008-09 school year. The company promotes its "Cyber School in a Box" program. According to the company's website, "Cyber School in a Box bundle includes a laptop computer, a printer/scanner, peripherals, online lessons, supporting instructional materials, technical support and live daily instruction from certified teachers."
The company also has a blended learning program.
PV originally started its cyber academy with the Cyber School in a Box program. It is not known if they are still using that program or the blended version, but parents have been called to come to the district to pick up their bundles.
Parents are saying they see this as the school district shirking responsibility and blaming someone else for its own failures.
"I don't trust the school district," Philhower said. "First it was a tentative start date of Sept. 8 and then nothing. PV should have known in April what they needed to do. They had months to get this set up."
"Do your job or resign. This is negligence," said Christine DiGiovanni Higgins of Gilbert.
A petition was started last week by Alice Wheelis calling for Lesisko to resign. She created it on change.org and posted it on several Facebook pages including PV Venting and Concerns, Pleasant Valley Community, and the private Facebook pages of Parents of PVES and Parents of PVIS. To date, the petition has 286 signatures.
Higgins, whose son and stepdaughter are both juniors in high school, has started a virtual protest.
"It's the same as if I were standing outside their doors," she said.
Higgins sends emails every day to Superintendent Lee Lesisko, all of the school board members, and state Reps. Jack Rader and Rosemary Brown and state Sen. Mario Scavello protesting the delays involving the cyber academy. She has also contacted the state Department of Education and Gov. Tom Wolf's office.
"It's affecting kids' lives. It's affecting parents' lives. It's affecting the community," she said.
Higgins said she has spoken to Brown, who told her that she would look into the matter and call the state department of education.
The women said they know several families who have given up and just went ahead and enrolled their children in the school district's hybrid program or into another cyber charter school, but they wanted to stay with the school district and wanted to stay out of the school buildings. They want to protect the health of other family members.
Philhower said she works full time and has been able to work from home during the pandemic, but her daughter's grandmother comes over and babysits for her. She takes care of her toddler.
Higgins, who also works full time, now from home, said her household is multigenerational. Her parents live with them, but also her stepdaughter has an autoimmune disease.
"I don't think the idea of the hybrid schedule is a bad one," Higgins said. "The whole point of staying with the school district was because we wanted to go back into the brick-and-mortar schools when it was safe to do so. We didn't want to commit to cyber for the whole year."
Efforts to speak to Lesisko before press time were unsuccessful. When contacted Wednesday morning, he said he was in a meeting, but would call back.