Spotlight: Jim Thorpers bicycle team raises funds with duck derby race, cornhole tournament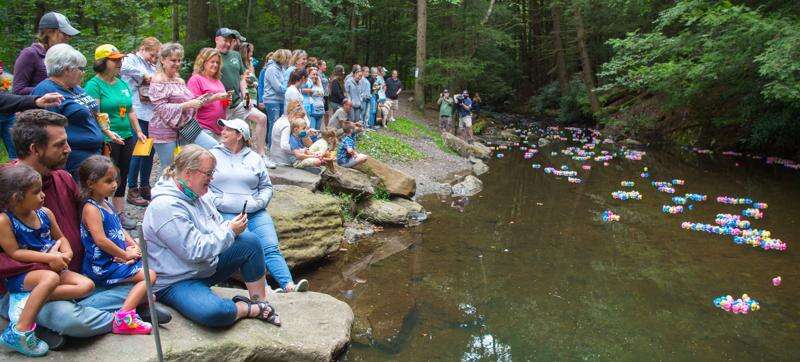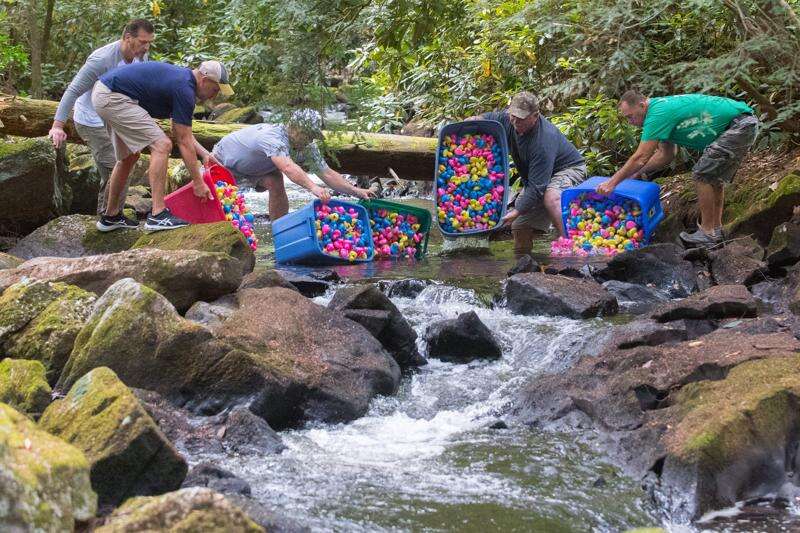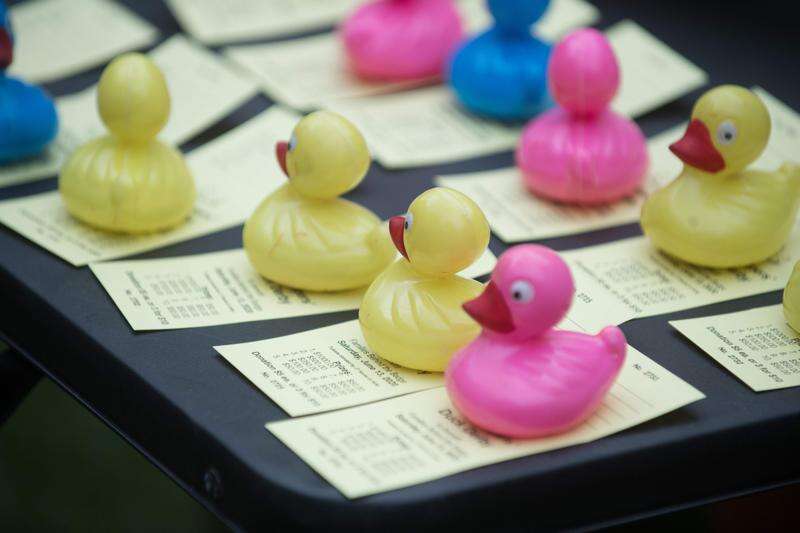 Published September 19. 2020 06:43AM
People gathered at the Jim Thorpe Sportsmen's Club last Saturday for the Jim Thorpers bicycle team's duck derby fundraiser and cornhole tournament.
Team member Trish Spillman organized the event, which was a race among 2,800 ducks floating down Mauch Chunk Creek. Each duck was numbered and corresponded to a numbered raffle ticket sold by team members.
The top ticket, worth $1,000, was purchased by Joanne Balla from Southampton, Pennsylvania. Prize money totaling $2,100 was awarded to the first 10 ducks to cross the finish line.
The event also had food, drinks, music and several baskets that were raffled off.
The team considered the fundraiser a success and hope it's even bigger and better next year.