Under my hat: A peek at life behind bars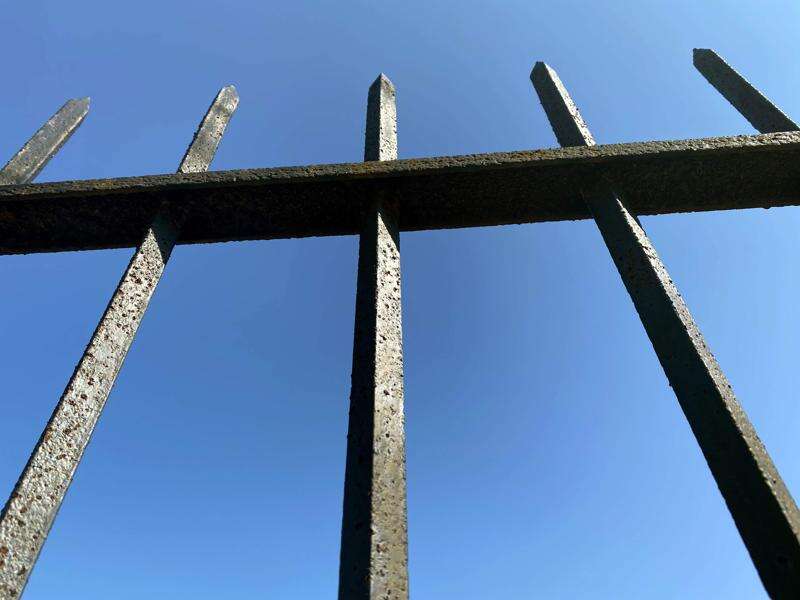 Published August 01. 2020 06:39AM
Newspaper work is exciting.
It can take you to places you'd never otherwise be. Both good and bad. But always an education.
For instance, on a windy Sunday morning in 2004, I carefully climbed an open stairway 205 feet to the top of Steel Force Roller Coaster at Dorney Park in Allentown. With me were two cameras, my tripod and notebook. The idea was to capture a wedding taking place in coaster cars stopped at the top of the world.
Exciting as it was, it didn't match the drama of a few years earlier spending days inside a crowded prison.
As it happened, the warden of a state correctional facility in Schuylkill County contacted the paper and asked if they'd allow me to spend a week there to illustrate a cause.
There was a serious issue of overcrowding. The warden felt he wanted go public and generate awareness.
He wanted me to get a feel for prison life. In turn, I would pen a series, "Life behind bars."
But a week in a prison? I had to give it some thought.
"You don't have to do it," said editor Bob Parfitt. "It's entirely up to you."
But not doing so would have been a cop-out by me and an inconvenience for the warden. I figured he already had gone through the red tape of obtaining clearance from the Department of Corrections.
So I agreed. And I also agreed to abide by the rules. For one, my camera was forbidden. Pictures simply weren't allowed. Inmates have rights, including privacy. Also, security is always a priority. So, no pictures whatsoever.
The first day was unnerving. Walking down the long hall, my shoes made loud tapping sounds on the hard floor. Click, click, click. It almost echoed. I didn't realize I'd passed through a security point until strong, solid steel doors clanged shut behind me.
Looking around, I tried to get my bearings. Strange and unfamiliar and scary. Even more than I had imagined. The place was four times as large as what I expected.
The inmates, it seemed, were OK, generally speaking. There were 1,000 of them - all men. The most dangerous were housed in a special unit. Others were free at times to mill about. They enjoyed exercise in a heavily guarded open space at the center of the complex.
Some played basketball. Others gathered in small groups, guys as diverse as what you'd find in public.
A prison houses all kinds of individuals. Many inmates are physically intimidating - some train and lift to build mass and improve physique.
Others are as plain and ordinary as people you pass on the street.
One reminded me of a typical family man of the 1950s. Seriously, he could've been Ward Cleaver. He was clean-cut, mature and distinguished. He might have been a doctor or lawyer. Very mild-mannered. The kind of man you're drawn to. What a nice guy, I thought. He could be my best friend. Why in the world is he in a place like this?
"It just so happens he bludgeoned his wife to death," said the warden.
Ouch.
I remember spending time in the kitchen. At the time, trusted inmates were allowed to work there. Knives hung on hooks on the walls. If you removed a knife from its spot, it exposed a colored silhouette of the knife's shape - an obvious indicator that a knife was missing from its proper place.
There were so many little things I recall, ways in which security was maximized. Safety was a priority. But I realized overcrowding jeopardized safety.
As it turned out, my week in prison was cut short.
Something bad happened. A stabbing. Apparently, an inmate pulled a small antenna from a portable radio. That antenna then became a weapon, and he used it.
The stabbing forced a statewide lockdown at all such institutions. I was no longer allowed to be there. I didn't complain. I felt bad about the assault but was relieved to be "kicked out of prison."
My experience took place nearly 20 years ago. I'm not sure anything like it would happen today. Access to prisons is limited now more than ever, and the coronavirus has affected visitations. Facility conditions can easily incubate disease.
So many things have changed in two decades.
Yet I imagine that life behind bars, in most ways, would still be much the same.
Email Donald R. Serfass at the Times News at dserfass@tnonline.com.