What's next for Flagstaff?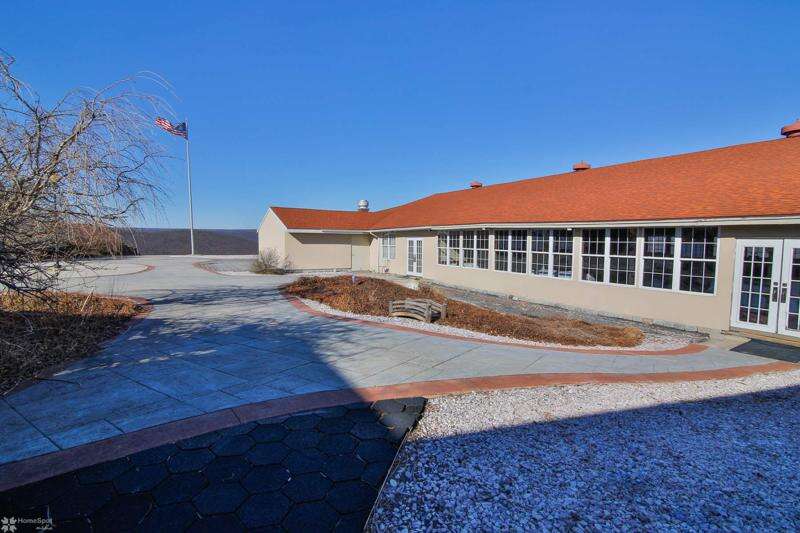 Published July 03. 2020 02:45PM
The once-bustling Flagstaff Event Center in Jim Thorpe is hitting the auction block next week.
Bidding is set to begin at midnight on Tuesday with a starting price of $500,000.
"There are four bidders already registered," Realtor Tejas Gosai said. "The auction has a reserve, and if we hit that number, there will be a buyer for the property."
A lot of history greets visitor to Flagstaff, often dubbed "the top of the world" for its 50-mile, 360-degree panoramic views. A trolley was constructed over Flagstaff Mountain in 1901, and a Ferris wheel was installed in 1915.
Surreal Properties, owners of the property, brought on Gosai around a year ago to market the property in large part for his extensive background with commercial real estate and hotels.
The property had been listed on real estate websites for $1.6 million.
"We went on right before COVID-19 with a very targeted marketing reach and we had multiple offers, but COVID-19 changed the parameters," Gosai said.
In April, Gosai said, a gentleman from New York toured the property three times with an idea of building 60 small cabins in the hillside and opening a premier yoga facility.
"He actually submitted an offer and then ended up getting COVID-19," Gosai said.
At 30 acres, the property includes "Gallo's Pub, a more than 9,000-square-foot event center with ballroom, wraparound balcony, full-service industrial kitchen, intricate courtyard and large parking," according to the auction listing on the Crexi website.
Gosai said his best suggestion is to build a 100-unitmodular hotel to start up as quickly as possible.
"That gets the hotel up and running as soon as possible," Gosai said. "Then you can focus on the restaurant and maybe some type of better outdoor balcony setup."
Many plans have been pitched for the property over the years.
Tim Markley, of Surreal Properties, planned a five-story, 78-room condominium hotel that he later scaled back to a 35-room boutique hotel. Before that, Markley proposed a sky tram that would take riders nearly 900 feet from Flagstaff down to Susquehanna Street in Jim Thorpe and back again.
In November 2018, Jim Thorpe businessman Andrew Roberts revived that idea and was granted several variances for a Flagstaff Park project that would feature a five-story, 45-room hotel and restaurant, ballroom, Ferris wheel and 340-space parking lot. The cornerstone of the project, however, was a gondola system connecting the park to downtown Jim Thorpe.
"We're hoping he is an active bidder in this," Gosai said of Roberts.
The upcoming auction has locals posting on social media about Flagstaff's heyday and a time when it hosted acts such as the Dorsey Brothers, Benny Goodman and Frank Sinatra. For many, the hope is still there that the landmark can be salvaged and thrive once again.
"With the right ownership, this can mint money," Gosai said. "There are still a lot of people looking to build hotels that can't find the right site. You just need one person to really believe in this and it can be a big win."