On This Date (June 29, 2009): FT Colonels win title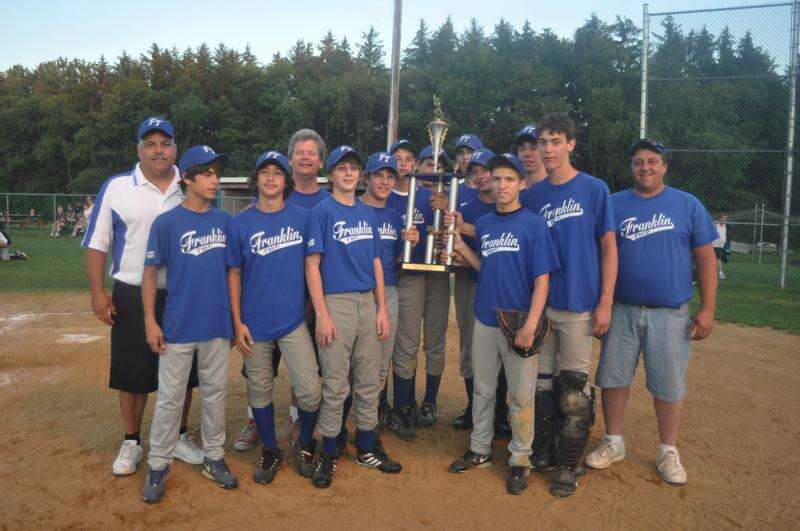 Published June 29. 2020 12:50PM
(EDITOR'S NOTE: Since May of 1999, the Times News Sports Department has featured an On This Date practically every day, highlighting an event that happened in the past. With the coronavirus putting a halt to sports locally and nationally, the On This Dates have been expanded to the stories that actually ran in the next day's newspaper. Today's On This Date story is from June 29, 2009).
By Mike Feifel
It was a meeting of the number one seed and the number four seed. The team that should be there and the team that no one would have ever thought could reach that point.
In the end, the top seed prevailed as the Franklin Township Colonels upended the upstart Jim Thorpe Royals 11-3 to win the Carbon County Babe Ruth title.
"I was worried about them being tight," Franklin coach Nick Millen said. "We talked and it was just another game. They just went out there and played."
Franklin Township (16-1) used the tandem pitching duo of Alex Storm and Josh Kern, and a five-run second inning to capture the title.
"I saved my two aces, Alex (Storm) and Josh (Kern), for this game. They are always around the plate. They really held them down," Millen said.
Storm pitched four innings and gave up all three runs. Kern closed the final three innings out with shutout baseball. They combined for only three walks and the quick innings gave the offense a chance to score some runs.
Down 2-1 in the bottom of the second, DJ Rossino ripped a two-out double that plated Zach Coleman and Kern, whom both singled, to take the lead 3-2.
Luke Millen followed with a two-run single and later scored on Billy Angst's single to give Franklin a 7-2 lead.
The Colonels extended their commanding lead with two more runs in the third, sparked by a key RBI single by Jayden Hensley.
Brian Ohl was able to drive in Erik Mason for Thorpe in the fourth inning, but Franklin Township's lead was too steep of a hill to climb.
The Royals went 0-16 last season and returned with pretty much the same bunch of kids. They won their first game of the tournament in dramatic fashion. Down one in the bottom of the seventh, the Royals scored two runs to win the game, 7-6.
"That's kind of the way we've been all year. Come from behind, never give up, and rise it out," Royals coach John Green said.
Surprisingly, Jim Thorpe (12-6) jumped out to a two-run lead in the first. Mike Cataldo singled with one out and scored on Mike Hickey's double. Hickey also scored on a passed ball.
"That's a place we weren't used to being in," Green said. "They came back and hit us hard. We had a couple of mistakes in the field and a couple of flares that fell where we weren't, then we were playing catch up the rest of the game."
Franklin Township fought off all challenges as the top seed.
It defeated Towamensing 7-5 and crushed Lansford Krajcirik's 11-0 to reach the final.
"It took all 11 kids to win this. We had vacations, we had kids who were hurt, kids who went to sporting camps. It took all of them to do it," Millen said.
Royals 200 100 0 - 3 6 4
Colonels 150 212 x - 11 12 2
Hickey and McHose; Storm, Kern (5) and Millen. W - Storm.