July 4 fireworks display will go on in Lehighton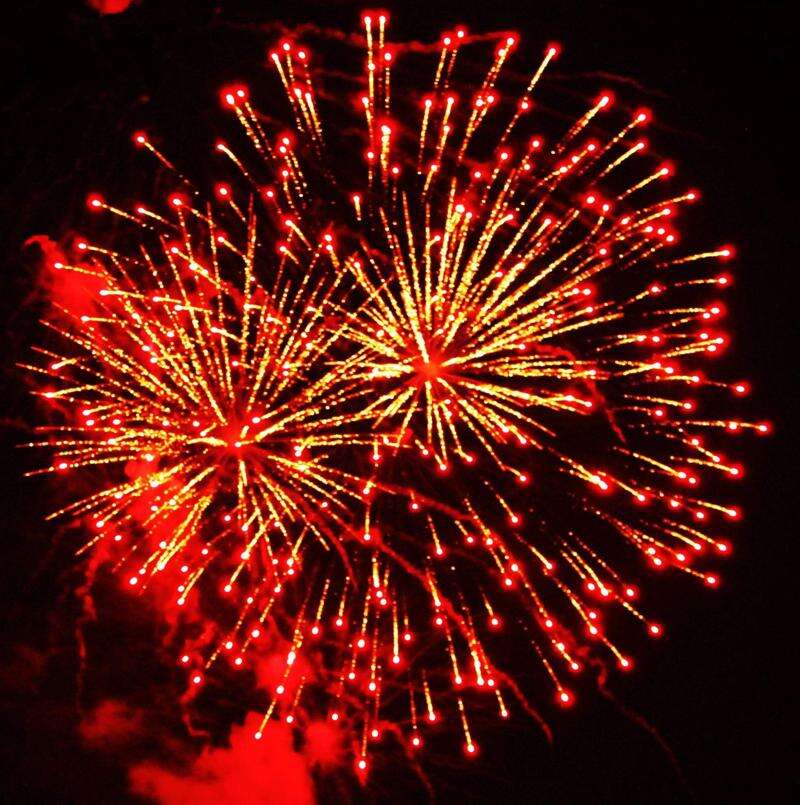 Published June 22. 2020 11:57AM
Amid the multitude of cancellations this summer, a fireworks display this Independence Day in Lehighton could prove to be the ultimate utopia.
The Lehighton Downtown Initiative will hold the fifth annual Lehighton fireworks at 10 p.m. July 4. The event is sponsored by the Jim Thorpe Neighborhood Bank.
Fireworks will be launched from the rear parking lot of the Lehighton Outdoor Center, according to Ryan Saunders, president of the Lehighton Downtown Initiative.
"Although we are not able to host any type of event or public gathering at this time, our community will be able to enjoy the show from their homes, backyards or the comfort of their own vehicles should they choose to park in a public parking lot nearby," Saunders said. "We would like to give a big thank you to Jerry McAward from the Lehighton Outdoor Center for allowing us to utilize his property for the fireworks again this year."
Saunders said the LDI was asked to run the Lehighton Fireworks by The Lehighton Parks & Rec Board.
"Our working budget is funded solely through fundraisers and the generosity of our local small businesses" he said. "This year has been difficult for all of our local businesses in Carbon County, as most of them have been shut down due to the governor's orders."
Saunders said the LDI won't be soliciting any funds from its partners, but will continue to do everything it can to support and advertise for them as they begin their reopening process.
"Due to the lack of funds, we had voted to cancel the Lehighton fireworks this year," he said. "Within two days of making this very difficult decision, we were contacted by Bob Lowe from WEEU/WBYN radio station with an idea of putting together a simultaneous display between Reading and Lehighton and broadcasting on his radio show."
Saunders said that Lowe had put them in contact with International Fireworks MFG out of Douglasville, which has been putting on fireworks displays for many local areas including Jim Thorpe for many years and agreed to work with them on the cost of putting together a display.
"With the help of Jim Thorpe Neighborhood Bank and Mauch Chunk Trust, the LDI was able to come up with enough money to give Lehighton their fireworks," he said. "We are very proud of all of our partners who worked with us to make sure we can deliver positivity to our community in these difficult times."
Saunders said the LDI asks that patrons view this year's fireworks display as the "light at the end of the tunnel."
"A celebration of the great things to come," he said. "The Lehighton Downtown Initiative is committed to continue to bring our community together, and help revitalize our downtown."
Last year, the Lehighton Borough Parks & Recreation Board partnered with the LDI to host the 2019 Lehighton Heritage Weekend over a two-day period.