Something missing this weekend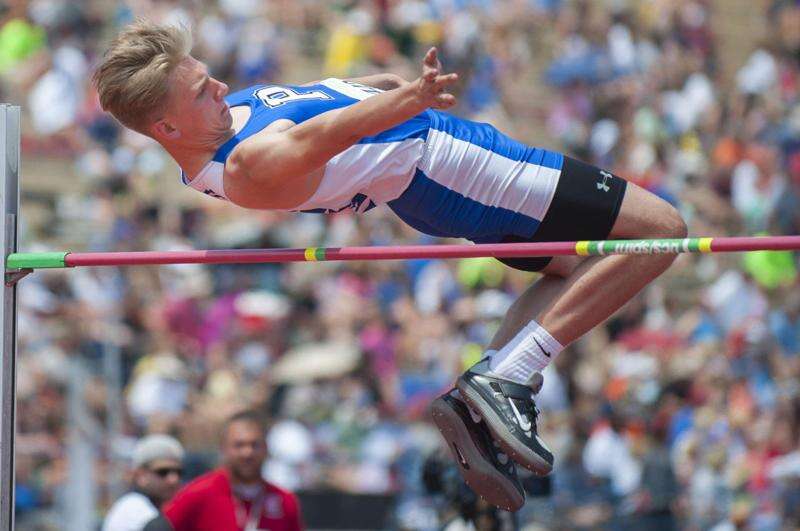 Published May 22. 2020 11:58AM
The walk out of Seth Grove Stadium on the final day of the PIAA Track and Field Championships is often slow and deliberate.
There are no more spectators crowding the stands, or athletes hustling to get ready for their events.
And the tents that jam the surrounding fields and make Shippensburg University's campus look more like a summer festival than a track meet have all been packed away.
It's a time to reflect on two days of incredible performances, and another season gone by.
Somewhere in there is at least one moment spent wondering about next year.
A staple of Memorial Day weekend for me since 2014, the state track meet always offered a unique experience, one that never failed to deliver its share of unforgettable moments.
That won't be the case this year, with the coronavirus pandemic forcing the PIAA to cancel the spring sports season, leaving athletes, coaches and families in limbo.
It's impossible to fill that void, but in an effort to bridge the gap, myself and Times News photo editor Bob Ford, who has been covering the State Meet since 2002, have compiled a list of some of our most memorable moments from our time covering the event.
Hopefully at this time next year we will be adding new memories to this list.
MATSINKO - 2019
• Jim Thorpe senior Sam Hydro ran the race of his life a year ago in the Class 2A 800, a performance that helped him secure a silver medal.
Though Juniata's Garrett Baublitz won the event in 1:53.96, just edging Hydro, who ran a massive personal best (1:54.24), there was little for Hydro to be disappointed about on the final day of competition.
"I really wanted to get first place," Hydro said afterward. "I gave it my all, crushed my PR. I have to give (it) up to (Juniata's) Garrett Baublitz, he's a great runner, and it's very well deserved. But I'm more than happy with what I did today."
Hydro kicked in the final 300 meters, making a move on the outside going down to backstretch. The kick sent Hydro, who was seeded third, to the lead with the race winding down, a position he had become familiar with during the season.
"Right there, I was just trying to hold on, hold off anybody that was there. I could hear somebody that was coming up behind me. Once he came up next to me - I usually never get out-kicked, but it's just what it is, and I had nothing left. You got to give it to him. He ran a great race.
"But it's all I had. Baublitz has been here before doing it. But to come here, throw down this time, that much faster, it feels great either way. I'm very happy."
FORD - 2018
• Ayden Owens of North Allegheny broke the record in the AAA boys' high hurdles. The record had been on the books since 1983, and tied in 1990.
The guy that set the record in '83 was Charlie James from Harry S. Truman High School. When I was in high school I raced against Charlie in the hurdles.
MATSINKO - 2018
• Marian's Tina Capparell closed the book on a remarkable high school career at the PIAA Track and Field Championships by adding two more accomplishments to an already extraordinary resume.
Capparell walked away from Shippensburg University's Seth Grove Stadium her senior year with a silver medal in the Class 2A 1600, and an eighth-place finish in the 800.
"I'm so sad to see it all come to an end, but it's been an unforgettable four years," said Capparell, who was sixth in the 1600 the year before. "I couldn't have done it without all the people who helped me along the way."
Capparell, who continued her career at the University of Delaware, blew past her prelim time of 5:08.05 in the 1600 finals, running a 5:01.22. She returned later in the afternoon with an impressive run in the 800, holding onto the final medal spot with a time of 2:20.83.
She finished her career as a three-time state medalist.
MATSINKO - 2016
• Palmerton senior Spencer Hay saved his best for last.
Hay hit his marks just right in the Class AA high jump, soaring to a gold medal - and a school record - after clearing 6-8.
"That was the perfect jump," said Hay, who came in as the fourth seed. "Everything was perfect - my form, my steps were on, I got a good takeoff before I jumped; everything just kind of fell into place. All four years of training and practice, it all came together in that one jump.
"It's a great feeling. I had no idea I was capable of 6-8, and finally when I did that (I realized) this has been worth it. Every second in the gym, training; everything was worth it."
Hay, who finished at 6-8 along with Union's James Thomas, cleared the bar on his first attempt at the height after easily topping 6-7. Getting to 6-8 essentially clinched the title, but it also secured the school record, which was held by Spencer's father, Jim, at 6-7.
"As soon as I looked over at him when I got it, he was jumping up and down, and he doesn't really do that much," Hay said of his dad, who is also the jumping coach at Palmerton. "As soon as I saw that, I knew he was proud of me and he knew that the hard work paid off."
MATSINKO - 2015
• None of the four members of Pleasant Valley's 1600-meter relay team knew what to expect heading into the Class 3A final.
The quartet of Aliem Hoousendove-Jackson, Nyiem Nevarez, Tyson Calhoun and Khai Samuels entered the PIAA Track and Field Championships as the 23rd overall seed in the event out of 27 teams with a time of 3:28.65.
But on the first day, the group surprised many with a second-place finish in their preliminary heat with a time of 3:20.92, good enough to advance to the final.
With the seventh best prelim time of the eight teams participating in the final, the Bears entered with an all-or-nothing approach.
Expectations changed, however, as the race unfolded. Hoousendove-Jackson started for Pleasant Valley and put the team in the lead after the first lap. Nevarez followed and maintained the gap for Calhoun, who ran a strong third leg to keep the Bears in contention. Samuels took over near the middle of the pack.
As the senior rounded the second turn onto the backstretch, a duel between Cheltenham anchor John Lewis and Central Dauphin East's Charles Bowman resulted in a dropped baton by Bowman, allowing Upper Darby and Samuels to sneak past.
Samuels held on at the end to give Pleasant Valley a third-place finish with a staggering time of 3:17.82.
MATSINKO - 2014
• Palmerton's Austin Shupp left Shippensburg University's Seth Grove Stadium with four medals, including gold in the 2A 110 high hurdles and silver in the 300 highs.
"I think everything good that could have happened today happened," said Shupp, who went on to a record-breaking career at Shippensburg.
Shupp tied his personal best with a time of 14.23 in the final. In the 300 hurdles, Shupp, who was the top seed, set a personal best with a time of 37.98 and also made the National Federation Honor Roll, where the qualifying time was 43.00.
Much like a week prior at districts, Shupp had a decision to make when it came to the 1600 relay.
Once again, the choice was easy.
Shupp (along with Gerald Pereira, Nate Eckhart and Shaun Seiler) helped the Bombers claim third place with a time of 3:26.09.
Shupp's other medal came earlier in the day in the 400-meter relay, where he joined Pereira, Tre Nelson and Harley Appelbaum for a sixth-place finish.
FORD - 2012
• I was down in the area where the throws take place when Billy Stanley let loose with a javelin toss that went into the weeds at the end of the landing field.
A representative from USA Track and Field was brought in for the l measurement of 246-09, breaking the existing PIAA record by nearly 40 feet, and also setting a new national mark.
FORD - 2009
• The crowd at Shippensburg went crazy when Central Bucks South's 3200 relay team broke a PIAA and National record set in 1982 by the team from Wissahickon High School.
The record that still stands as the nation's best.
FORD - 2008
• Easton's Chanelle Price ran a 2:02.09 in the 3A girls 800 meter run to break Kim Gallagher's 1980 record.
Kim was another person I knew through my track and field friends competing in high school.
FORD - 2007
• I was covering Bethlehem Catholic's Joe Kovacs for our Bethlehem paper. He set the record in the shot put with a heave of 64-10.75.
Nine years later, he brought home a silver medal from the Olympic Games in Rio, after winning the World Championships the year before.
He also won the World Championship in 2019.