On this Date (May 23, 2009); Heberling 4th at states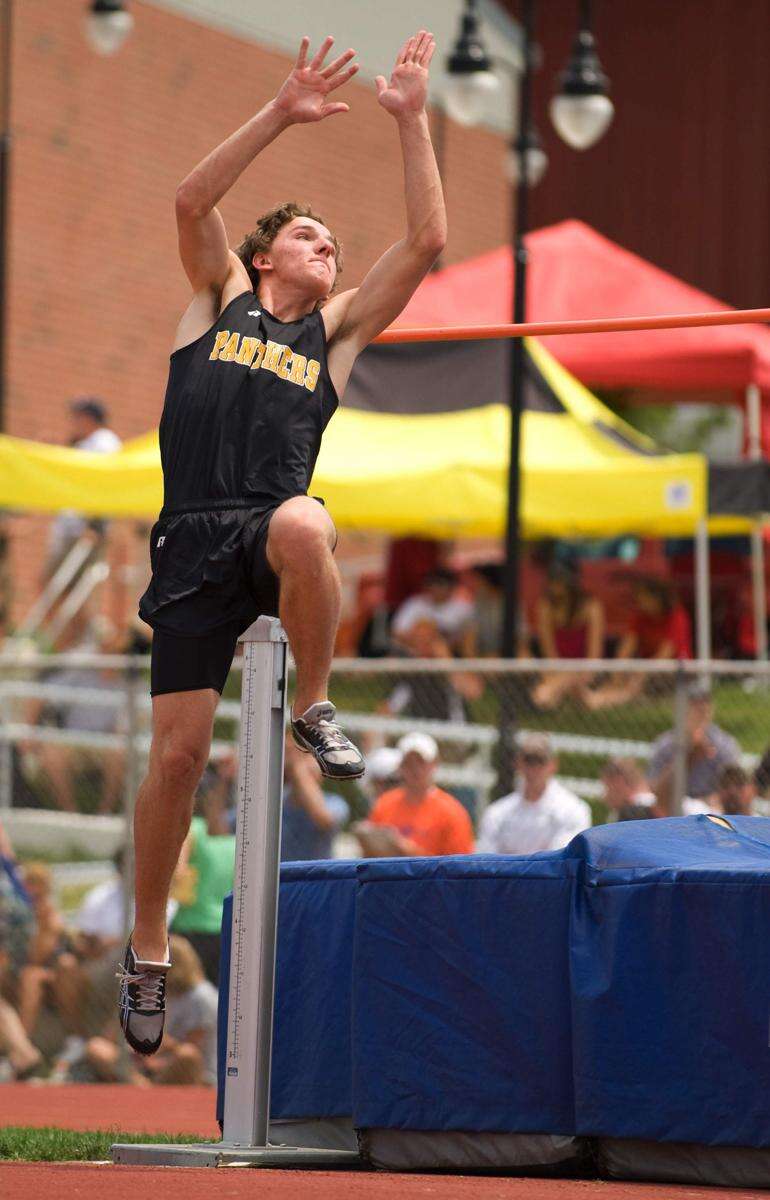 Published May 22. 2020 11:20PM
(EDITOR'S NOTE: Since May of 1999, the Times News Sports Department has featured an On This Date practically every day, highlighting an event that happened in the past. With the coronavirus putting a halt to sports locally and nationally, the On This Dates have been expanded to the stories that actually ran in the next edition's newspaper. Today's On This Date story is from May 23, 2009).
By Joe Plasko
SHIPPENSBURG - For Jon Heberling, earning a medal in the Class AA high jump at States is old hat.
For Bejtullah Mehmeti, however, it's a whole new sombrero.
Northern Lehigh's Heberling captured his third high jump medal when he cleared six feet, four inches, tying him for fourth place in the AA event at the PIAA Track and Field Championships at Shippensburg University's Seth Grove Stadium.
Panther Valley's Mehmeti managed to launch himself over the bar on his second attempt at 6-2, which tied him with two other jumpers for the eighth place medal.
Those were the only TIMES NEWS area top eight medals in the boys events during Saturday's action.
Heberling, a senior who carried his third straight District 11 high jump title into the State competition, first made it to States as a sophomore and cleared 6-4, placing him fourth two years ago. His top jump last year was 6-2, which put him in a tie for seventh.
Heberling also competed in the long jump Saturday morning, the second year in a row he has done so. His District-winning leap of 21-8 1/2 had him tied for the 12th seed in Class AA, and he upheld that ranking Saturday morning. His best long jump effort was 20-10 1/4, which placed him 12th behind gold medalist Reading Holy Name's Dan Ciabattoni, who leaped 23-10 1/4.
Heberling had set a personal best and Colonial League record this season in the long jump at 22-9 3/4 at the league meet, but he had problems getting his steps down at States and ended up jumping behind the board with room to spare.
"Actually, I kind of just let it pass me by, just let it go, because I couldn't do anything about it," answered Heberling as to how he rebounded from the long jump.
With sunny skies and 80 degree temperatures and little wind, conditions were ideal for the high jumpers. Heberling came in at 5-10 and soon surpassed his his District winning height of 6-2, then elevated his medal standing by managing 6-4.
That tied him with senior Kenneth Wright of Carver Engineering and Science for fourth place. Quintin Walker, a junior of Bishop McDevitt, won the event by clearing 6-6.
Heberling was hoping for a shot at his personal best of 6-6, but he missed his three attempts at 6-5. The third try was his best, as he cleared the bar but just nicked it coming down.
"I have to slow down, because my butt drops down a little too early when I'm going over the bar," assessed Heberling, who will continue his career at Moravian College. "Strength may be what I need to add, but then jumpers have good days and bad days. Some days your legs are there, some days they aren't."
While he earned his third State medal, Heberling has learned to take his performance in stride.
"Overall, I'm content, not satisfied," he related. "I think I liked my sophomore year best, because I was younger and it felt better to medal. I enjoyed it more.
"As far as my entire career, I feel it all was an accomplishment for myself."
Mehmeti, a senior making his first trip to States, equaled his personal best and was pleasantly surprised to earn a share of eighth place with Summit Academy senior Johnny Jenkins and Berlin Brothersvalley sophomore Alex Will.
"I felt like I was going to do good," said Mehmeti, a two-time Schuylkill League high jump champ and runner-up to Heberling at Districts this season. "I'm not satisfied, but I felt I did good. I felt confident, even with a lot of great athletes out here. I did my best."
Mehmeti said his form just didn't feel right when he attempted 6-4, but 6-2 did get him hardware.
"I finally made it to States, and it's a great way to end my senior year," he added.
Northern Lehigh junior Zach Fleming, the D-11 AA 3,200 meter champion, was seeded 18th heading into the eight-lap race at States with a time of 10:01.59. He lowered his personal and season's best to 9:58.30, which placed him 17th behind winner Joe Beveridge of Bishop McDevitt, who was clocked at 9:19.89.
"I was afraid I'd get last place, but I trained all season to come out here and perform, and I wanted to get a personal best," said Fleming.