Tamaqua, Palmerton lead way on Times News Boys Basketball All-Star team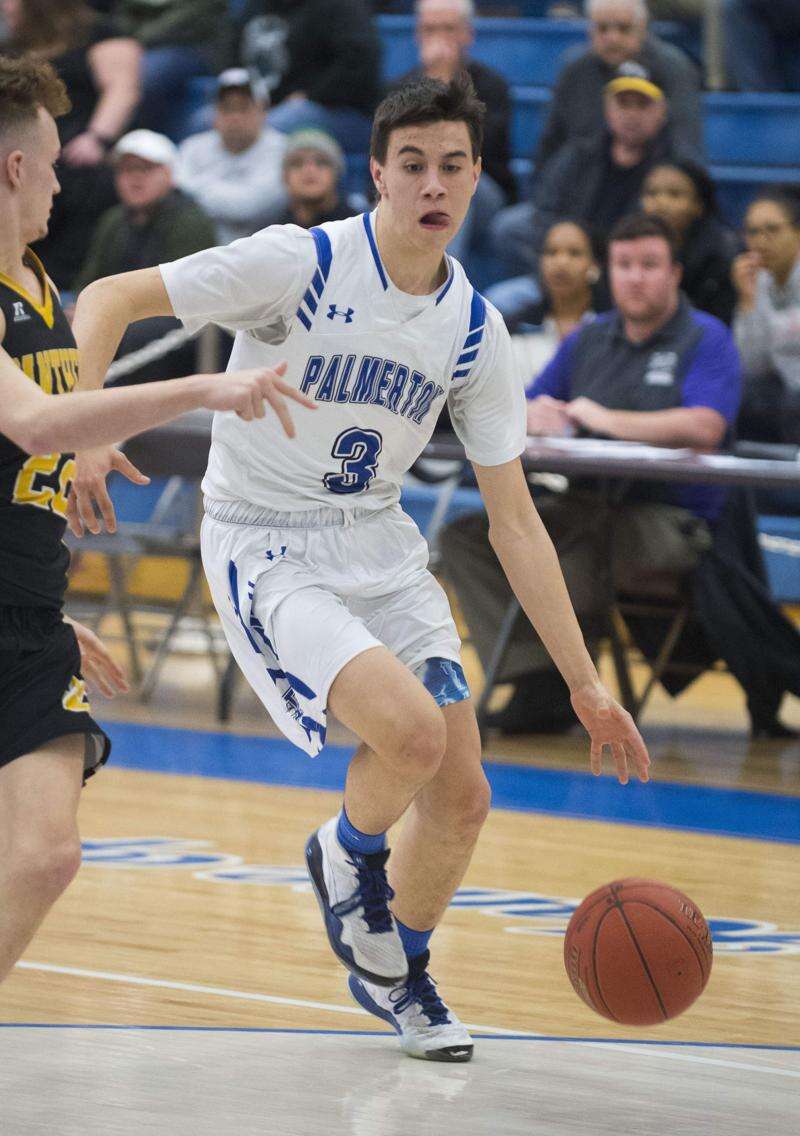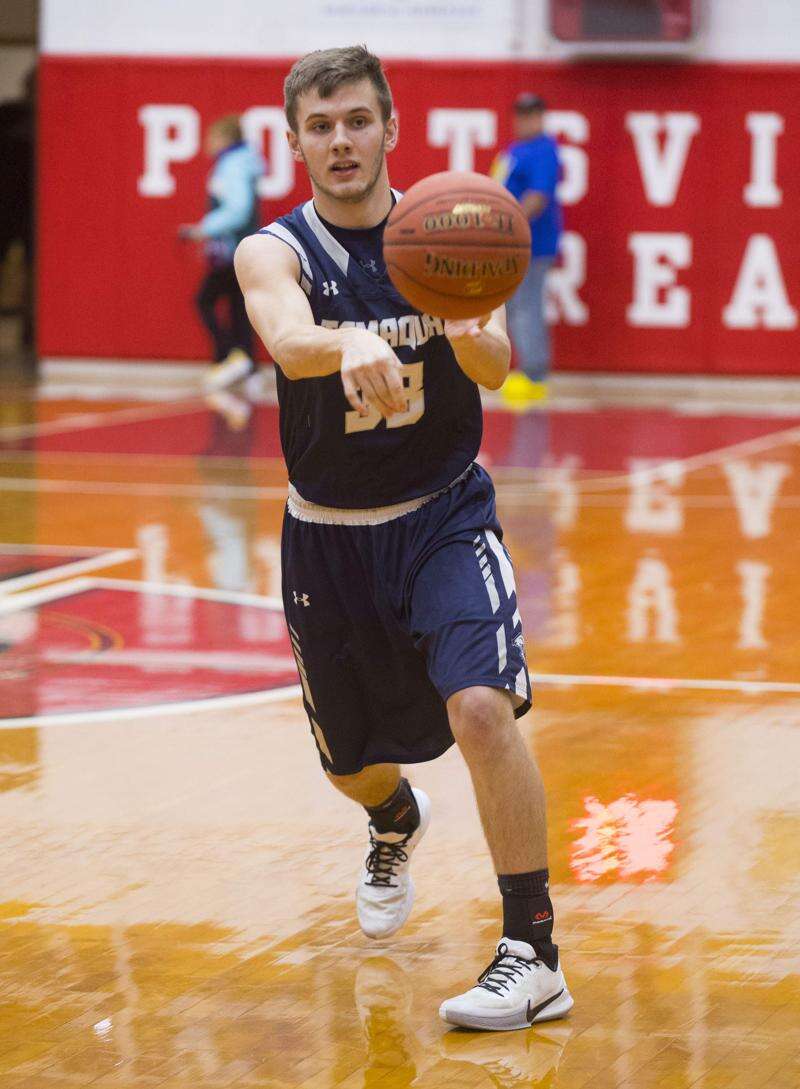 Published May 05. 2020 11:25AM
It was one of the more exciting boy's basketball seasons in recent Times News area history in 2019-20. Six boy's squads qualified for the District 11 tournament with both Panther Valley and Tamaqua advancing to the PIAA state tournament.
The Panthers captured their first district title since 1986 and advanced to the second round of states before being eliminated, while Tamaqua advanced all the way to the quarterfinals of the state tournament after winning its district consolation game. The Raiders run was halted because of the PIAA decision to cancel all sporting events due to the COVID-19 outbreak.
Below you'll find the 2019-20 Times News Basketball All Stars, which features an impressive bunch of scorers. This year's first team features four seniors who have surpassed the 1,000-point plateau, and one underclassman who is nearing the mark.
This year's squad is compromised of first team, second team and honorable mention categories.
FIRST TEAM
Tyler Fritz, Marian
VERSATILITY ... Fritz was named the 2019-20 Times News/Lehigh Valley Health Network Player of the Year, and his versatility was a big reason why. Fritz made an impact from the perimeter right away for the Colts, which continued throughout his career. He made a commitment before his senior season to get stronger and improve his post game. The result was almost an eight-point scoring average bump from 20.2 points per game to 27.9 ppg. In addition, Fritz had a much bigger impact on the boards, as he averaged 7.8 rebounds per game. "He could always shoot, but I think his biggest part was developing his body, his strength, and really being able to get to the basket," said Marian head coach John Patton. "Offensive rebounds are huge, and he kept us in games. He was always a good defensive rebounder, but offensively he was really aggressive this year, and I think his physicality set him apart."
GETTING TO THE LINE ... Fritz needed to bulk up with how much abuse he took in the paint this season, and his foul line numbers support just that. Fritz went to charity stripe 213 times, connecting on 157 of them.
STILL CAN SHOOT IT ... Even though Fritz spent more time in the paint this season, he was still a threat from beyond the arc, hitting 58 triples, which was good enough for fourth best in the Times News area.
Brayden Knoblauch, Tamaqua
PURE ... Knoblauch has been one of the most prolific three-point shooters in the Times News area since he stepped on the hardwood four years ago for the Raiders. Knoblauch's senior season was his best from beyond the arc, hitting 79 treys, which was 22 more than last season. For his career, Knoblauch has hit 223 triples.
DO-IT-ALL ... Knoblauch wasn't just a shooter for the Raiders. He also made his presence felt on the defensive side of the floor, in the rebounding department and served as the team's leading distributor. Knoblauch averaged 17.8 ppg, 6.4 rebounds per game, 5.2 assists per game and 1.2 steals per game. "I think Brayden was the most complete player in the area; you don't get many guys like him that come around very often," said Tamaqua head coach Jim Barron. "He had a fantastic year, and he did a lot for us. He really stepped up his play over the past two seasons. He put in the work, he was a great leader and he definitely made us go."
HISTORY BOOKS ... Knoblauch became the sixth all-time leading scorer in Tamaqua boy's history this season, scoring 1,330 career points. His efficiency as a scorer is what helped him make his mark, shooting 50% from two-point range, 46 percent from three and 81 percent from the free-throw line this season.
Lucas Gregoire, Tamaqua
REBOUND HOUND ... Rebounding is an art, and Gregoire was the da Vinci of the Times News area, averaging just under 10 rebounds per game, including an impressive four offensive rebounds per game.
DOUBLE-DOUBLE ... Gregoire averaged 17.3 ppg and 9.8 rpg. Night in and night out, Gregoire was a force in the paint and on the boards. His biggest game of the season came against a tough Schuylkill Haven squad where he scored 28 points and hauled in 18 rebounds. Gregoire had six games of 20 or more points and double digit rebounds on the season. "Lucas is a great all-around player, and he provided a big time inside presence for us," said Tamaqua head coach Jim Barron. "His ability around the bucket, and his ability to finish, made him so tough to guard, and he could also extend his game out to the wing as well. When you're almost averaging a double-double, you're doing something right. His effort and motor were great, and he worked hard every night to be the dominant player on the boards."
1200 CLUB ... Gregoire made his mark on the Tamaqua record books this season, ending his career with 1,249 points, which is good enough for eighth all time. He did so by shooting 48 percent from two-point range, 40 percent from three and 70 percent from the foul line this season.
Justin Hosier, Palmerton
BOUNCE BACK ... Due to an illness, Hosier missed six games, but when he was on the court he made a tremendous impact. In 19 games, Hosier averaged 18.37 ppg and 7.2 rpg, and was able to come through with 39 three-pointers. "Justin had a great career, and he had a great season even with having to miss a bunch of games because of an illness," said Palmerton head coach Ken Termini. "When he came back, that's when we really started clicking. It was amazing how he didn't miss a beat when he came back. He was a big reason for our success, and we'll miss him."
CEMENTED ... Hosier has cemented himself in the Bombers' boy's record books with 1,253 career points, as well as holding the boys three-point record. Hosier also collected pulled down 550 rebounds in his career.
ONE OF A FEW ... On December 23, Hosier became the 11th Blue Bomber boy's basketball player to score 1,000 points. The milestone bucket came against Colonial League opponent Saucon Valley, with Hosier scoring a game-high 21 points in a 54-51 victory.
Kody Kratzer, Palmerton
TRENDING UP ... Kratzer made a big leap from his sophomore to junior season in 2019-20, leading the Bombers in scoring with 21 ppg. Kratzer improved his average by 9.27 ppg. after averaging just over 11 ppg as a sophomore. "Kody not only matured physically, but he also matured mentally. He was really focused and not only led us in scoring, but he also got a lot of other people involved," said Palmerton head coach Ken Termini. "He's a high energy player who can really explode to the rim and finishes well. I'm really excited to see what his senior year will bring."
CLOSING IN ... Kratzer scored an impressive 504 points during his junior campaign as he looks to become the 12th Bombers' boy's basketball player to surpass the 1,000-point mark. Kratzer will enter his senior season with 911 points.
BOMBER-OF-ALL-TRADES ... At 6-2, Kratzer has nice length for a point guard, and used his size and quickness to excel in all phases of the game. Along with his scoring, as he was also among the team leaders in both rebounds and assists. Kratzer's ability to get by defenders and either create for his teammates, or finish in the lane, made him a tough assignment to guard on a nightly basis.
SECOND TEAM
Brandon Stilitino, Panther Valley
Aaron Gutierrez, Panther Valley
Zach Moyer, Northern Lehigh
Scotty Zoscin, Weatherly
Dante Agosti, Marian
Deven Bollinger, Northwestern Lehigh
HONORABLE MENTION
Erick Marcharro, Panther Valley
Blake White, Panther Valley
Chris Ritsick, Marian
Zach Hunsicker, Lehighton
Richard Yturrino, Lehighton
Adam Lauer, Jim Thorpe
Nick Henry, Northwestern Lehigh
Sean McCann, Northwestern Lehigh
Noah Mitchell, Pleasant Valley
Antonio Colecio, Weatherly