Coaches, athletes react to cancellation of winter, spring seasons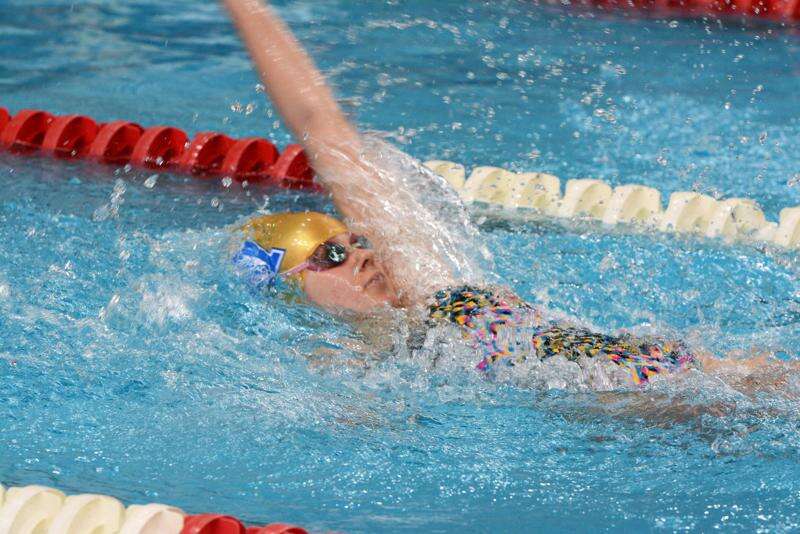 Published April 10. 2020 11:33AM
by PATRICK MATSINKO PMATSINKO@tnonline.com
Vinny Castrine sent coach Duran Porrino a text message just to let him know he was ready.
A member of Porrino's Northwestern baseball teams that advanced to the state playoffs in each of the past two years, Castrine was eager to make one more run at postseason glory as a senior.
Castrine and countless other athletes found out Thursday they won't get that chance.
The PIAA announcement that it was canceling the remaining winter sports championships and the spring sports season was a devastating blow for athletes, coaches and administrators who tried to come to grips with the decision.
Tennis was the lone spring sport to begin its season with official competitions. Baseball, softball, track and lacrosse athletes all had their campaigns cut short after only practicing and taking part in scrimmages.
But the basketball and swimming seasons technically never ended.
The PIAA announced on March 12 that it was postponing its Basketball and Class 2A Swimming and Diving Championships for a minimum of two weeks. The Class 3A Swimming and Diving Championships were completed, although finals were never held in some events and medals were awarded based on preliminary round results.
Marian junior Maddie Dando, Panther Valley sophomore Erika Zimmerman and junior Emily Newton along with Palmerton's Carson Allen were all set to compete in the Class 2A event.
The Tamaqua boys' basketball team was also waiting to face Pope John Paul II in a Class 4A quarterfinal contest. The Blue Raiders previously earned victories over Danville and Susquehanna Township in the tournament.
High expectations
"I guess the best word would probably be emotional," said Porrino. "Especially for this senior group, because we had really, really high expectations … and it gives me chills just talking about it.
"We had the best winter you could ever imagine with weather; we got out on the field right away. We even got a scrimmage in against a great Brandywine team program and got to see a Division 1 pitcher against them, and we just felt really, really good about where our program was and how this team was."
Castrine had reached out to Porrino just days earlier to let him know how excited he was about the Tigers' prospects for the season. Now the coach was wondering what might have been.
"It's been tough," said Porrino. "Some of these seniors have been texting me now just telling me how sad they are. It's been a rough spring."
The program has experienced great success in recent seasons – including a District 11 title in 2018.
"I am happy that a lot of these seniors over the past two years have really been able to contribute," said Porrino. "I feel like Vinny has been with us forever. We've played five state playoff games over the last two years and he's pitched in three of them. He's really upset about his senior year, but he's already left his legacy here at Northwestern, and that's what I told him.
"And Nate Goodolf, he's been in the starting lineup since his freshman year. Conner Snyder has had his time to shine. For those guys, I'm very happy that they have sort of been able to leave their mark."
But Porrino also pointed to a player who didn't get a chance to contribute on those squads.
"Joey Frey is a kid who waited his turn and he probably would have been a top guy at almost every school the last couple years," Porrino said of the senior. "We've just had such a deep team that this year was going to be his chance. He had an awesome winter and an awesome spring, and we were so excited for him to have his moment.
"So it's really heartbreaking for a kid like that. There's really nothing you can say to him. There are some kids who are going to play in college, but for him, this was it. This was probably going to be his last time to play. And he would have been a huge part of our program and our success this year."
Over the last two years, Northwestern has posted a 41-13 record and appeared in back-to-back Colonial League Championships, and back-to-back District 11 4A Championship games.
Waiting game
Marian's Dando was making her third trip to states, and looking to move up from her 20th-place finish last season. As a freshman, she finished 25th.
She was seeded 13th in the 100 backstroke.
"Getting to Bucknell and being ready to race, and being so excited, then turning around 20 minutes and going home, it was just heartbreaking," said Dando. "My last meet was YMCA districts the week before that, and I didn't even know it. And that's the hardest part, when you don't even know that it's your last meet."
Dando had also qualified for nationals, which was previously canceled because of the virus.
"Sometimes, we just get days where we don't want to swim … but now, all those days I thought that, I'm just kicking myself now," said Dando. "I should have appreciated it more. You have to treat every meet like it's your last, because it very possibly could be.
"I think this will definitely make me appreciate my senior year next year a lot more, because I know that's it. I feel so bad for all my teammates who are seniors."
The Panthers' Zimmerman was the only area swimmer to qualify in two events, placing second in the 200-yard freestyle with a time 1:59.06 at districts, and grabbing a fourth-place finish in the 500-yard freestyle with a time of 5:20.20. Those earned her a 22nd and a 24th seed, respectively.
Zimmerman was making her second trip to states.
"During the season, I was kind of really nervous, and almost dreading states just because of that," said Zimmerman, who also had her YMCA national meet canceled. "Mentally, I didn't feel like I was ready. But now that I don't have it, I really wish that it did happen.
"Being there last year, I really liked it. I just wish I didn't think of it differently this year."
Zimmerman already knows next year will be different.
"I'm just trying to look forward and look ahead," she said. "I really want to qualify again next year, and maybe even qualify for nationals there."
After advancing to the Class 3A semis during the football season, the Tamaqua basketball team was positioned for a similar run with many of the same talented athletes.
"I feel really bad for our seniors who did everything they possibly could, and put themselves in a great situation," said Blue Raiders' head coach Jim Barron. "We made a great run, and they just don't get to finish it out."
With facility availability and contact to coaches limited for all student-athletes, the amount of time it might have taken for either swimming or basketball to resume is hard to say.
"You start the season, and you get a couple of weeks of practice, but you still see in those first couple of games that they're not totally in game-shape, or just really clicking," said Barron. "The way we were playing in the postseason, I don't know if we could have replicated that when we got back because we were just playing that well."
It wasn't the ending Barron, the Blue Raiders, or any athlete could have imagined.
But the experiences and memories they created together won't be forgotten.
"I'm super proud of these kids, and I'm so happy I got a chance to be around them," said Barron. "I'm so happy we got a chance to make the run the way we did. We're always going to wonder what would have happened. But the fact that we were able to do this and get that far, just speaks wonders about all the guys who played.
"I hope these kids can look back on everything and make the best of it. We did the most with our opportunity. There were only eight teams left in the state, and I think all of those teams have something to be proud of."
Tags:
Marian-Spts,
Northwestern Lehigh-Spts,
Panther Valley -Spts,
Tamaqua-Spts,
Boys lacrosse,
Girls lacrosse,
Baseball ,
Basketball-Boys,
Softball ,
Swimming ,
Tennis-Boys,
Track and Field